Choose the perfect holiday letting
Save up to 70%
Best holiday rental deals in New Forest
Find the perfect holiday letting from £41 per night by searching among the 1,713 options featured in New Forest District. By directly analysing these different offers, HomeToGo brings you the best deals and the most popular lettings in New Forest District.
Recommended holiday lettings in New Forest
Rent a holiday home, apartment or cottage in New Forest from just £41 per night
Holiday rentals with wifi
Holiday homes and cottages with a garden
Apartments and holiday lettings with a kitchen
Popular holiday rental amenities in New Forest
Filters are provided to help you tailor your search and find the perfect property in New Forest District. Many holiday lettings in New Forest District offer internet or TVs, which makes it a great holiday destination if you can't imagine a holiday without internet or you want to tune out with some TV time. It is also possible to find a property if you like to end your days curled up by the fire , as 141 of the listed lettings there include fireplaces.
The Weather in New Forest
7-Day Weather Forecast in New Forest
Accommodation options for your holiday in New Forest
684 out of the 1,713 listed accommodation options in New Forest District are hotel rooms. They account for nearly half of the accommodation options in this destination (43.48%). The median size of hotel rooms in New Forest District is 25 m², with an average price of £219 a night. Furthermore, most hotel rooms in New Forest District can host groups of 2, which makes New Forest District a perfect holiday destination for couples and small groups. Bed & Breakfast rentals are the second most frequently offered property type in New Forest District. Our analysis reveals that the median price of bed & breakfast rentals is £114 per night for an area of 19 m².
Book a cosy holiday cottage or rustic log cabin in the New Forest - fun for the whole family!
Some fourteen million people visit the New Forest each year to enjoy the abundant natural beauty and recreational opportunities it offers. This large area, located in southern England, is a treasure trove of quaint villages, traditional lodges and log cabins, and fascinating wildlife - there's something for everyone, kids and adults alike.
With a relaxing holiday cottage in the New Forest, you find yourself in the heart of Hampshire's beautiful landscapes. From the comfort of these quaint lodges, you can enjoy exciting activities such as spotting wild ponies in the forest thickets, hiking, paddle boarding, and horse riding. Typical accommodation in the area includes renovated thatched cottages and stone cabins.
Where to find the best food in New Forest?
What to eat on your New Forest holiday
New Forest is known for its rich tradition of locally produced food and drinks. If you're staying in a self-catering cottage, you can buy fresh produce from town markets in Ringwood, Lymington, New Milton, and Hythe, and prepare your own meals at home.
Head to the local farms, such as Hockey's Farm to sample locally made dairy products and cheeses, buy local meat, home-made cakes, and fresh bread. For a taste of New Forest's finest ales, pop into one of the microbreweries in Linwood or Downton.
What is the weather like in New Forest?
New Forest weather - what to expect
The New Forest's climate is similar to that of that rest of the UK, which is to say: it's pretty unpredictable, and it's not uncommon for it to be both sunny and rainy in the same day. During the summer, the weather is typically warm, T-shirt weather, while autumn and winter are often characterised by overcast and cool temperatures.
What are the top sights in New Forest?
What to do in the New Forest
People don't typically book New Forest lodges for the attractions - they go for the forest itself, which is the destination and attraction all rolled into one.
This area is an outdoor lover's dream, with many activities available. Lace up your walking boots and go for a stroll along the lengthy trails that wind through the National Park. Go for as long as you like, a short stroll or a 16 km trek. You'll be rewarded by beautiful woodland, open land, and the odd classic English pub, where you might want to pause your walk and enjoy some delicious homemade food (and maybe a real ale while you're at it).
For those who like their outdoor activities with a dash of adrenaline, why not have a go at some intense cycling - there are more than 160 km of trails and it's a great way to see the diversity of the area. Or why not head out on the water for a spot of water skiing or wakeboarding? Horse Riding is also a popular activity with adults and kids in the New Forest.
It's not all about nature here, though. There are also beautiful market towns that are great to explore. Lymington, a port town, features beautiful classic cottages, narrow roads, and quaint shops and cafes. Picturesque Beaulieu is home to Buckler's Hard, a living museum where you'll be transported back to the 18th century, and The National Motor Museum, which features an excellent exhibition of vintage cars and other vehicles.
What are the best activities for families in New Forest?
New Forest family holidays
Lodges and holiday cottages in the New Forest are ideal for families with kids, because this area is loaded with many great family-friendly activities. The park, with all its nooks and crannies and open land, will fascinate children from the outset.
Get up close to nature in a controlled setting by visiting Bolderwood Deer Sanctuary. It is possible to see deer in the park without visiting the sanctuary, but it's not always guaranteed, so stop by the viewing platform for a view of these beautiful creatures.
If you want to give your children a fun activity that is also educational, head along for one of the organised events put on by the park. These include trails through various sections of the park with a tour guide and a look at the wildlife, such as birds in their natural environment.
For a simple yet memorable family holiday activity, grab a kite from the souvenir store and head to Whitefield Moor. Fly them high and enjoy a relaxing picnic with the kids in a spot with great views, before heading back to your New Forest holiday letting to rest up for the following day's activities.
Where are the unique attractions in New Forest?
Get up close with the New Forest ponies
There are about 5,000 ponies living and grazing freely in New Forest. While these ponies live in the wild, they are actually owned by the commoners, the people living on the New Forest land. It is an old tradition that the commoners be allowed to let their ponies roam freely through the woods, and it certainly adds to the great appeal of these mystical woods.
There are specific places where you can see the famous New Forest ponies in larger numbers. If you're motorized, head in the direction of Southampton via the M27 and A31, following the Emery Down signs. You'll find plenty of ponies along the way, grazing in clearings near Linwood, Bolderwood, and Ringwood. If you're walking, your best bet is to roam around the forest surrounding Burley village.
What are the must-see attractions in New Forest?
Exploring the historic New Forest
Moors Valley Country Park and Forest
This family-friendly park in Ashley Heath has it all, from biking paths and lakes to a narrow-gauge steam railway, a golf course, and tree-top walkway.
Hurst Castle
One of England's most advanced artillery fortresses, Hurst Castle was built under Henry VIII. Visit Hurst for its centuries-old military history, scenic coastal views and bird-watching opportunities (oystercatchers, egrets, curlews, kestrels).
New Forest Wildlife Park
England's leading institution in the rescue and rehabilitation of orphaned, sick and injured otters, the park also houses wallabys, bison and wolves among other animals.
Beaulieu National Motor Museum
This historical museum boasts an impressive collection spanning motoring books, vintage cars, photographs, automobilia and films from the world over. The grounds and cafe are lovely too.
Ringwood Brewery
Take the tour at Ringwood Brewery to learn about its history and general layout. The malts, tun room, chilling and barrelling rooms are intriguing. Cask ales and bottled beer can be sampled too.
Frequently Asked Questions
How much does it cost to rent a holiday home in New Forest?
On average, a Hotel rooms or Bed & Breakfast rentals in New Forest costs £41 per night.
How many holiday homes are available to book in New Forest?
There are currently 1,713 holiday homes in New Forest to browse and book for your next trip.
What is the most popular holiday home amenity in New Forest?
The top three amenities our customers choose for holiday rentals in New Forest are internet, TVs and gardens.
How many holiday homes are on offer in New Forest?
Holidaymakers looking for accommodation in New Forest will be pleased to know that there are 1,713 options on offer, with prices starting from just £41 per night.
Am I allowed to bring my pet when staying in a New Forest District holiday home?
Yes, there are 228 holiday homes in New Forest that allow pets, with an average price of £196 per night.
What's the best time of year to travel to New Forest District?
Sun lovers should visit New Forest District in July and August to enjoy the warmest weather.
We list offers from thousands of providers, including: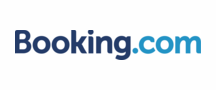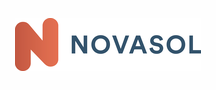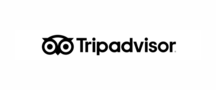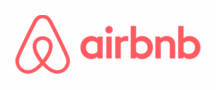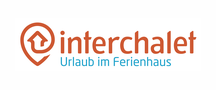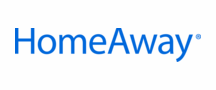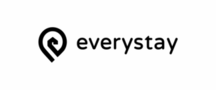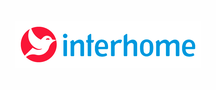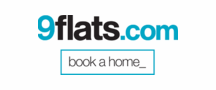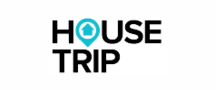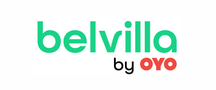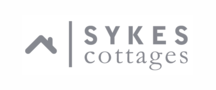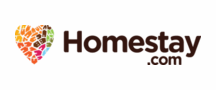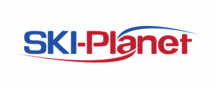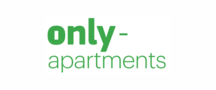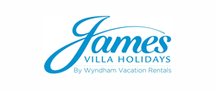 Find holiday inspiration for your next trip