Choose the perfect holiday letting
Save up to 73%
Best holiday rental deals in New York City
22,214 fantastic holiday rentals from 39 different holiday letting websites, such as Casamundo or Booking.com, are available in New York. HomeToGo instantaneously shows top offers by comparing the available holiday lettings.
Recommended holiday lettings in New York City
Rent a holiday home, apartment or cottage in New York City from just £40 per night
Holiday rentals with wifi
Apartments and holiday lettings with a kitchen
Holiday lettings and apartments with air conditioning
Popular holiday rental amenities in New York City
Listed above are the most commonly chosen filters in New York and the number of lettings that provide them. HomeToGo's data highlights that internet and TVs prove to be the most commonly provided amenities in New York. Three features that aren't typical are fishing, hot tubs and barbecues.
Price and Availability Index for New York City
Holiday Letting Price Information in New York City
We analysed holiday cottages, homes and apartments to display a price graph showing the average price per night in New York City. Prices during one week in September (03/09 - 10/09) go up to £245 per night, which is the highest average price in the next 12 months. The cheapest week is in February (12/02 - 19/02). Prices fall to an average of £133 per night.
Holiday Home Availability Information in New York City
Our availability graph helps you identify the busiest months in New York City. Be careful if you plan to go to New York in January, as it is the busiest week of the next 6 months (21/01 - 28/01). People tend to travel to New York least during a week in May (28/05 - 04/06) when only 58% of the rentals are booked.
The Weather in New York City
7-Day Weather Forecast in New York City
Accommodation options for your holiday in New York City
14,776 of the 22,050 available properties in New York are hotel rooms. In other words, they make up more than two-thirds of the properties there (76.59%). The average rental fee for this specific accommodation type is £348 per night, with an average area of 33 m². Moreover, the majority of hotel rooms in New York are able to host 4 people, which makes New York an ideal destination for medium-sized groups and families. Apartment rentals are the second most typical type of accommodation in New York. Apartment rentals have an average size of 70 m² in New York City.
Discover the city that never sleeps with a New York holiday apartment
New York is a city that needs no introduction. This is the world's most iconic city, where bright lights, history and culture blend together to create an atmosphere that no other city can match. From the Empire State Building to the Statue of Liberty, Central Park to the One World Trade Centre, New York holiday apartments give visitors an opportunity to explore the revitalising and breathtaking spectacle that is America's premier city.
Where to find the best food in New York City?
Enjoy world-class cuisine on your New York holiday
Try some of the best food in the world created by top chefs. In a city that is constantly changing, these restaurants have stood the test of time. The iconic, Rainbow Room is situated on the 65th floor of the Rockefeller Center and offers incredible views over the city. This dinner and dancing restaurant is famous as a place to celebrate special occasions.
The Russian Tea Room has been revitalized with a modern menu that looks to the former Soviet states for inspiration. The venue has stayed the same and offers opulent decor in the style of Russia's golden age. Golden friezes adorn the walls and a quirky crystal bear aquarium catches the attention of the diners. Try the Chicken Kiev or enjoy one of the best High Teas in New York
Katz's Delicatessen has been producing Jewish deli-style food for over 100 years and is now a landmark in New York. The walls are covered with images of celebrities and people queue to sit at the table used in the film, "When Harry met Sally." Try the traditional brisket or a pastrami sandwich.
What is the weather like in New York City?
What weather to expect in New York City
Depending when you book your New York accommodation, you'll need to pack accordingly. Late autumn and winter can be damp and rainy, and it's not uncommon for there to be heavy snow between December and February. The temperature during the summer may not seem excessively hot, but don't let it fool you - high humidity levels can make it seem much hotter and you'll be grateful for a cool shower in your New York holiday accommodation.
What are the top sights in New York City?
Iconic attractions in the Big Apple
New York has countless attractions, far too many to list here. You could quite feasibly spend months trying to see all the sights and still come up short. This is a city that leads the world in many fields, including arts and culture, and as such there are dozens of interesting sights across the city.
Some of the absolute highlights are the iconic buildings and neighbourhoods that made New York what it is today. Start your trip with a visit to the Top of the Rock, the observation deck located on the roof of the Rockefeller Centre. While some may prefer to visit the top of the Empire State Building, remember that from the Top of the Rock you get to see the Empire State Building in all its glory.
Central Park is, to many people, the city's heart. This 800-acre park is an oasis from the madness of the city and is a wonderful way to spend the afternoon. Featured in many films and television shows over the years, it has lakes, bridges, ponds, and much more to make it an essential New York experience.
From Central Park, head downtown to see the magnificent Grand Central Terminal, New York Public Library, and the adjacent Bryant Park. Head even further downtown and stroll the mazy bright streets of Chinatown. From there, head west to Washington Square Park, which is probably the best and most interesting in the city, before exploring the stores, bars, and tree-lined streets of Greenwich Village.
The Statue of Liberty, Brooklyn Bridge, and Wall Street are close to one another and must be visited, as must the Natural History Museum and two of the world's best art galleries — the Metropolitan Museum of Art and the Museum of Modern Art (MoMA).
What are the best nightlife spots in New York City?
The nightlife of New York City
New York City is truly the city that never sleeps and you are sure to find plenty to do in the evening. An emerging trend in New York is to visit a micro-brewery at night. The craft beer scene is very popular and most of the breweries, such as the Flagship Brewery and Bronx Brewery offer live music, snacks, and beer on tap.
Catch a Broadway show or go to one of the many small theatres located throughout the city. New York is home to some of the extraordinary performances that later spread to the rest of the world. There are plenty of great live music venues whether you prefer jazz, hip hop or rock. Try the Music Hall of Wlliamsburg, the Mercury Lounge or the famous Village Vanguard.
Try some of the biggest dance clubs in the world and listen to famous DJs spinning their disks. House of Yes and Analog all offer everything that you could want in a dance club. Those wanting a low key night of dancing can try The Ditty or the Beauty Bar.
What are the best events and festivals in New York City?
Events to check out during your New York holiday
No city does events like New York. There are dozens upon dozens of annual events that are internationally recognized as some of the world's best, including film festivals, fashion weeks, and parades. Whenever you book your New York holiday accommodation, there'll be an event taking place somewhere in the city.
Shakespeare in the Park is a highlight of summer. This event takes place at a theatre in Central Park and features performances of the playwright's plays, all in a magical setting. Even better? Tickets are free. The New York International Fringe Festival, which takes place in August, is the place to catch the best modern theatre around. Book a New York holiday apartment ahead of time and take in as many performance as you can over the two-week long event.
On July 4th, head to the river to see the spectacular Fourth of July Fireworks. In November, the Thanksgiving Day Parade brings colour, celebrities, and a whole load of giant balloons to the streets to give New York one of its most special occasions. On New Year's Eve, join the thousands of others in Times Square to watch the ball drop to ring in the new year.
What are the must-see attractions in New York City?
New York City: the ultimate bustling metropolis
Empire State Building
Standing tall even among the skyscrapers of midtown Manhattan, take a trip to the top of this iconic Art Deco building for awe-inspiring views.
Broadway
Arguably one of the most famous theatre scenes in the world, situated just a stone's throw from Times Square, you'll find an array of theatres staging world-class musicals and plays.
Statue of Liberty
Right in the Hudson River is another iconic piece of architecture. This colossal sculpture on Liberty Island offers great views as well as an education in the city's history.
The Metropolitan Museum of Art
The largest art museum in the United States, the Met's collection spans from ancient Egyptian artefacts to 20th century modern art.
Central Park
Right in the heart of Manhattan, juxtaposed against the cityscape, you'll find a vast, green haven perfect for bike rides, walking, or relaxing after a busy day.
Frequently Asked Questions
How much does it cost to rent a holiday home in New York City?
Prices for holiday accommodation in New York City start at £40 per night.
How many holiday homes are available to book in New York City?
There are currently 22,050 holiday homes in New York City to browse and book for your next trip.
What is the most popular holiday home amenity in New York City?
When booking a holiday home in New York City, consider looking for accommodation with internet, TVs, or cots, which are the three most popular amenities for this destination.
How many holiday homes are on offer in New York City?
With 22,050 holiday rentals available in New York City, you're sure to find the perfect accommodation for your visit.
Am I allowed to bring my pet when staying in a New York City holiday home?
Finding accommodation in New York City for you and your dog is definitely possible, with 2,598 pet-friendly holiday homes available.
What's the best time of year to travel to New York City?
Sun lovers should visit New York City in July and August to enjoy the warmest weather.
We list offers from thousands of providers, including: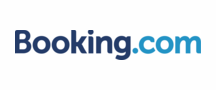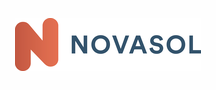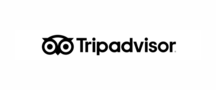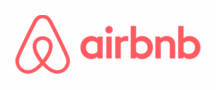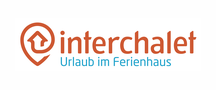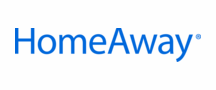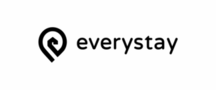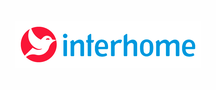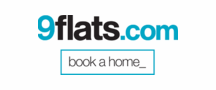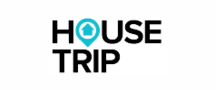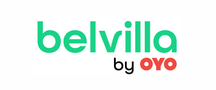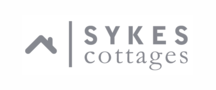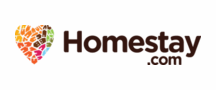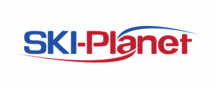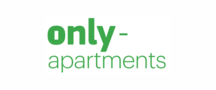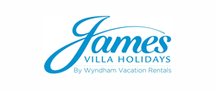 Top holiday destinations near New York City
What are the best areas and places to stay for holidays in New York City?
Find holiday inspiration for your next trip