Choose the perfect holiday letting
Save up to 69%
Best holiday rental deals Newcastle
Recommended holiday lettings Newcastle
Rent a holiday home, apartment or cottage Newcastle from just £32 per night
Holiday rentals with wifi
Apartments and holiday lettings with a kitchen
Best holiday homes with a patio or terrace
Popular holiday rental amenities Newcastle
Check above for the most preferred filters in Newcastle upon Tyne and the number of lettings that have the corresponding amenity. Newcastle upon Tyne is the ideal spot to look for a rental if you can't imagine a holiday without internet or you never miss an episode of your favourite show, as the most frequently offered amenities are internet and TVs. Fewer properties in Newcastle upon Tyne are available if you want a letting with a sauna or you want a letting with a fireplace , as saunas and fireplaces are not often provided in Newcastle upon Tyne.
7-Day Weather Forecast Newcastle
Accommodation options for your holiday in Newcastle
In Newcastle upon Tyne, hotel rooms are the most prevalent holiday accommodation type. The median nightly price of hotel rooms there is £118, and the average size is 22 m². Furthermore, these rentals are usually excellent if you're going in a group of 3, as that's the average number of people that hotel rooms can accommodate in Newcastle upon Tyne. Apartment rentals are the second most common accommodation option in Newcastle upon Tyne. These properties cost £191 a night , on average, and have an average size of 66 m².
Discover England's north-eastern gem with a Newcastle holiday cottage
A holiday accommodation in Newcastle puts you in the heart of one of England's most vibrant cities. Sat on the banks of the River Tyne, it is a place that oozes culture, heritage and stunning architecture. From the iconic Quayside to the secret bars of Byker and Ouseburn, prepare for a proper Geordie welcome when you visit Newcastle.
Newcastle is a friendly destination noted for its great food scene (as the home of multiple Michelin-starred restaurateurs), culture, music, sport teams, and shopping opportunities. The main attractions include historic cathedrals, churches, bridges, museums and art galleries.
The surrounding area is dominated by natural scenic beauty and ruins, which give another dimension to this dynamic north-east city. With a Newcastle holiday apartment or cottage, you'll be able to explore the city's culture and beauty at your leisure.
How to get to Newcastle upon Tyne?
Getting to your Newcastle accommodation
The easiest way to visit Newcastle is by train. The main railway station is in the centre of the city and has direct links to London, Edinburgh, Manchester and Birmingham. From here you can walk to the city's main attractions or catch a Metro tram to the surrounding areas.
Newcastle International Airport is located 12km north of the city and is connected by the Metro with journeys taking around 30min to the city. There are also plenty of taxis and Uber cars that can take you to your apartment hotel.
Driving to Newcastle is straightforward with the city being located off the A1 at junction 69. Alternatively, the city is served by Megabus and National Express coaches from most major cities across the UK.
Where to find the best food Newcastle?
What to eat on your Newcastle holiday: proper Northern grub
Newcastle is quite the foodie city where you can taste pretty much any cuisine you're in the mood for. However, there is nothing more comforting than proper northern food.
Among the many warming dishes, pan haggerty is a Newcastle favourite. This traditional Northumbrian dish combines thinly sliced potatoes, fried onions and cheddar cheese. If you like to get value for money from your sandwich, order a stotty; known as a 'Geordie loaf', these enormous flatbreads will power you through your sightseeing.
You can't come to Newcastle without tasting the signature drink - Newcastle Brown Ale. While it may be an acquired taste, Geordies are immensely proud of a "bottle of Dog" and wear its iconic logo like a badge of honour.
What is the weather like Newcastle?
Weather in Newcastle: what to expect
Newcastle's climate can best be described as mild. It receives less rainfall than other parts of the UK, but you'd still be wise to bring some wet weather clothing to your Newcastle holiday apartment just in case! Winters are generally cold and foggy, at least in the mornings, while summer is characterised by warm weather and occasionally some very hot days.
What are the top sights Newcastle?
Newcastle's top sights
For a relatively small city, Newcastle packs in a lot of interesting sights and attractions. Once you arrive at your Newcastle apartment hotel or holiday cottage, the best way to get a feel for the city is to take a walk through its pleasant streets. Start in Chares, which has narrow, medieval streets and historic buildings that date back to the early 1700s. From there you'll come to the Tyne Bridge, an impressive structure where you can walk along the river.
Speaking of bridges, Newcastle has quite a few famous ones. Along with Tyne Bridge, the other two most famous are Swing Bridge - which, as the title suggests, swings open when boats need to pass - and Gateshead Millennium Bridge, a pedestrian bridge that also moves, in this case as a tilt bridge.
Those who like to experience their history first-hand should check out the Castle, which is located within the city centre and dates back to the year 1080. It's well worth a visit for the view from the top alone, but inside you'll also find an interesting history exhibition.
Newcastle is a city that's crazy about its football. See what all the fuss is about with a tour of the Newcastle United's stadium, St. James Park. You won't find too much silverware in the trophy cabinet, but that's never deterred the passionate local supporters. See the dressing rooms, the media briefing room, and get up close to the pitch (but don't step on it!).
What are the best activities for families Newcastle?
Choose a cozy holiday cottage for a memorable family holiday in Newcastle
There are a number of superb attractions across Newcastle that the whole family are sure to enjoy. A great place to start is the Great North Museum: Hancock, where kids can visit the fun interactive study zone, as well as marvel at the ancient Roman, Greek, and Egyptian exhibits.
The Discovery Museum has a remarkable range of exhibits related to the progress of science and technology over the ages, with an emphasis on the local region's contribution. These include everything from vintage cars to traditional windmills. The first turbine-driven ship Turbinia, displayed at the entrance, is a stunning testament to the region's illustrious maritime
history.
Be prepared for hair-raising thrills at Ocean Beach Pleasure Park. This amusement park is full of adrenaline-pumping rides, arcades, indoor laser game arenas, themed zones for small kids and a dry surf slope that'll keep the entire family happy.
Beamish, the Living Museum of the North, is an open-air attraction that brings history to life. The different areas of the museum cover different historical eras, including Georgian, Victorian, and Edwardian periods. The costumed staff add to the cool-factor for kids, who have an opportunity to learn about England's social history through games and interactive features.
The 55-acres of Saltwell Park is home to bowling greens, a serene boating lake, beautiful woods, pretty gardens and a Gothic mansion. You can find the perfect spot for enjoying a nice picnic spread and spending quality family time in this elegant Victorian park.
Where are the unique attractions Newcastle?
Days out from Newcastle
When you book your Newcastle holiday apartment or cottage, you don't just get a city to explore - you can also see the fascinating surrounding countryside. It' sjust a short drive to see Antony Gormley's 'Angel of the North', a modern work of art that rises 20 metres into the sky and has a breathtaking 54 metre wingspan.
Durham is another must-see attraction when visiting Newcastle. This city is just 25 minutes south of Newcastle and is home to stunning historic buildings, including Durham Castle and Durham Cathedral. Durham Castle is of particular interest as it's home to the oldest student accommodation in the world - the first students stayed here way back in 1073!
For something different, visit the Beamish Open Air Museum. This fascinating museum is dedicated to the preservation of the northern way of life - so when you're walking through the streets of this reconstructed Victorian village, it feels like it's the early 20th century. Other parts of the museum showcase life as it was in 1825. Old fashioned transportation, such as a 1900 double decker tram and a 1925 train, are particular highlights.
What are the must-see attractions Newcastle?
Explore the bustling city of Newcastle
Victoria Tunnel
Formerly used to transport coal to the Newcastle docks, and then repurposed as an air raid shelter during the Second World War, Victoria Tunnel is one of Newcastle's most unusual attractions. You'll need to book in advance for tours.
Jesmond Dene Park
A green oasis in Newcastle, Jesmond Dene Park is famous for wildlife, a large picnic area and woodland walks. It's the perfect place to escape the hustle and bustle of the city.
The Tyne Bridge
Linking Newcastle and Gateshead, the Tyne Bridge is one of the city's most iconic landmarks. The best views are from the Quayside, which runs along the river.
The Discovery Museum
A combination of local history museum and science centre, the Discovery Museum is a firm favourite with families. Expect to find lots of interactive displays and workshops.
St Nicholas Cathedral
St Nicholas Cathedral is most notable for its gorgeous stained glass. Visit around lunchtime to hear a music recital.
Frequently Asked Questions
How much does it cost to rent a holiday home Newcastle?
On average, a Hotel rooms or Apartment rentals Newcastle costs £32 per night.
How many holiday homes are available to book Newcastle?
There are currently 1,667 holiday homes Newcastle to browse and book for your next trip.
What is the most popular holiday home amenity Newcastle?
When booking a holiday home Newcastle, consider looking for accommodation with internet, TVs, or gardens, which are the three most popular amenities for this destination.
How many holiday homes are on offer Newcastle?
With 1,667 holiday rentals available Newcastle, you're sure to find the perfect accommodation for your visit.
Am I allowed to bring my pet when staying in a Newcastle holiday home?
Dogs are welcome Newcastle, which is home to 105 pet-friendly holiday homes.
What's the best time of year to travel to Newcastle?
July and August are the warmest months Newcastle, while April and January have the least rain.
We list offers from thousands of providers, including: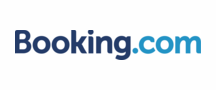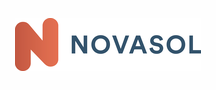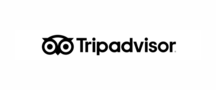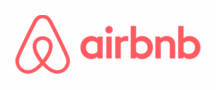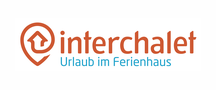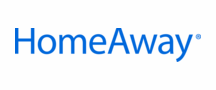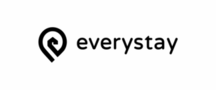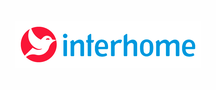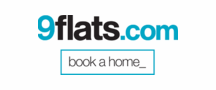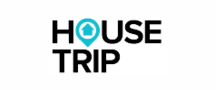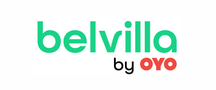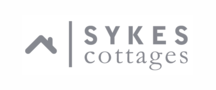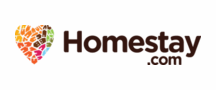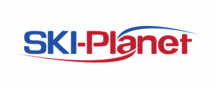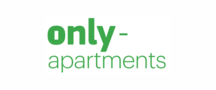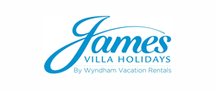 Top holiday destinations near Newcastle
What are the best areas and places to stay for holidays Newcastle?
Find holiday inspiration for your next trip