Choose the perfect holiday letting
Save up to 59%
Best holiday rental deals in Newquay
Compare 2,543 holiday lettings available in Newquay and find a wonderful home for a relaxing holiday. HomeToGo instantaneously compares all of these properties to help you save up to 59%!
Recommended holiday lettings in Newquay
Rent a holiday home, apartment or cottage in Newquay from just £50 per night
Holiday rentals with wifi
Best holiday homes with a patio or terrace
Holiday homes and cottages with a garden
Popular holiday rental amenities in Newquay
Filters are conveniently available so you can tailor your search and find the ideal rental in Newquay. It's easy to find a holiday rental matching your criteria in Newquay if you can't imagine a holiday without internet or you want to tune out with some TV time, since a lot of the lettings include internet or TVs. Not as many holiday rentals in Newquay are available if you want a letting with a sauna or you like to end your days curled up by the fire , as saunas and fireplaces are not very popular features in Newquay.
Price and Availability Index for Newquay
Holiday Letting Price Information in Newquay
This graph displays the average prices for the next twelve months in Newquay. Newquay is most expensive in December (24/12 - 31/12), when prices are on average £680 a night. Conversely, the cheapest average prices are in one week of March (05/03 - 12/03).
Holiday Home Availability Information in Newquay
Find out the percentage of available rentals & cottages in Newquay with the graph above. It is harder to find accommodation during the week of May (28/05 - 04/06), as 59% of the rentals are booked. More properties are available during one week of October (08/10 - 15/10), when the booking rate is only 11%.
7-Day Weather Forecast in Newquay
Accommodation options for your holiday in Newquay
Holidaymakers searching for hotel rooms in Newquay can find a lot of options to choose from, as this is the most typical accommodation type there. The average nightly price of hotel rooms in Newquay is £157, and the average size is 21 m². Furthermore, if you're going in a group of 3, hotel rooms are most likely a great property type in Newquay, as they usually welcome 3 people. You can also consider other types of accommodation in Newquay. For example, apartment rentals are another typical accommodation option in Newquay, with 466 properties to compare. Apartment rentals have an average size of 82 m² in Newquay.
Choose your Newquay accommodation for the perfect Cornish getaway
Newquay holiday lettings provide a fantastic opportunity to immerse yourself in Cornish culture. Just 16 km from Truro, Newquay has many holiday cottages to choose from, so there is something to suit every taste. Newquay is one of the most popular destinations in the South West due to its unique and beautiful landscape. It offers visitors a wide range of activities, including a visit to the zoo or exploring its status as the surfing capital of the UK. There is certainly something for everyone in Newquay.
Where to find the best food in Newquay?
Cuisine in Newquay
Newquay holiday lettings are ideal for those who prefer to plan their holiday independently, and Newquay is not short of delightful places to eat and drink. Any time spent in Cornwall is not complete without trying its most famous delicacies, the Cornish pasty and Cornish ice cream, but for meals out, a unique opportunity is the Jamie Oliver's Fifteen restaurant overlooking Watergate bay. The 100-seater restaurant prides itself on offering opportunities to underprivileged youths to train under professional chefs and is a thoroughly enjoyable culinary experience, overlooking one of the most popular beaches near Newquay. Newquay itself, as a fishing port, was historically famous for its pilchards, although now the fishing industry there focuses mainly on edible crabs and lobsters. You can sample these seafood delights at many restaurants or at the many stalls which pepper the coastline.
What is the weather like in Newquay?
Weather in Newquay
Newquay can attribute some of its popularity to the fine weather that the town enjoys, with the average high temperatures during the summer months over 20 degrees. Like the rest of Cornwall, Newquay experiences warmer winters than many other parts of the UK, with average lows between December and January rarely falling below 5 degrees Celsius, making it popular all year round. Although the summers are cooler than many other parts of Britain, Cornwall is one of the sunniest places in the UK, and Newquay enjoys some of the finest uninterrupted sunshine in the country.
What are the top sights in Newquay?
Sightseeing in Newquay
Since the 1960s, Newquay has developed some of the most popular sightseeing spots in Cornwall, including the Little Western Railway and the zoo. With its numerous playgrounds, gardens and idyllic little lake, Trenance Gardens and Leisure Park offer plenty of fun and relaxation for families staying in Newquay holiday homes. However, the main draw of Newquay holiday lettings is the nine extensive beaches to the north of the town. Newquay's small population is multiplied almost five times during the summer months by those seeking to enjoy the long hours of sunshine on the beautiful sandy beaches.
What are the best nightlife spots in Newquay?
Nightlife in Newquay
Newquay is a popular nightlife destination in Cornwall and Newquay holiday lettings offers a range of evening activities with bars, traditional pubs, clubs and beachside cafés. Live music is readily available and reflects Cornwall's unique culture. The nightclubs in Newquay have often seen performances from popular UK radio DJs.
Where are the unique attractions in Newquay?
Activities in Newquay
Newquay holiday lettings are the perfect base for those who prefer active and exciting trips, and there are many options for experiencing outdoor Newquay for the whole family. The Extreme Sports Academy at Watergate Bay is located near to Newquay airport and targets a younger age group. It provides courses in surfing, water skiing and kitesurfing, and the bay has hosted the English National Surfing Championships. For those who enjoy walking, the 1000 km South West Coast Path runs through the town, and is known for its aesthetic beauty and breathtaking coastal views.
Newquay is an extremely desirable location all year round, and is situated in one of the most beautiful parts of the UK. Newquay holiday homes are a great choice if you prefer to plan your holiday independently. Due to the extensive activities on offer, Newquay offers something for all ages, whether you are travelling independently or as a family or group of friends.
What are the must-see attractions in Newquay?
Newquay - a paradise for surfers and families
Fistral Beach
The Atlantic waves are broken by a coral reef not far from Fistral Beach, creating ideal surfing conditions with waves reaching up to 9m height.
Watergate Bay
Three miles from Newquay, at the bottom of steep cliffs, lies this large expanse of golden sandy beach. The bay is popular with both families and surfers.
Try celebrity chef Jamie Oliver's restaurant overlooking the bay after whetting your appetite in the ocean.
Cornwall Aviation Centre
The aeroplane museum at Newquay Airport has indoor and outdoor exhibitions, a 1950s-themed cafe, gift shop and picnic area.
Newquay Zoo
Home to more than 130 rare and endangered species, including small red panda bears from China and meerkats, Newquay Zoo is just a short walk from the city centre.
Lappa Valley Steam Railway
Lappa Valley is a fun attraction park for families, with train rides on small replica engines, crazy golf, nature trails, play areas and a canoeing lake.
Frequently Asked Questions
How much does it cost to rent a holiday home in Newquay?
Prices for holiday accommodation in Newquay start at £50 per night.
How many holiday homes are available to book in Newquay?
October is the time of year with the highest amount of Hotel rooms and Apartment rentals available in Newquay, so you'll find plenty of great holiday deals during this month.
What is the most popular holiday home amenity in Newquay?
When booking a holiday home in Newquay, consider looking for accommodation with internet, TVs, or gardens, which are the three most popular amenities for this destination.
How many holiday homes are on offer in Newquay?
With 2,417 holiday rentals available in Newquay, you're sure to find the perfect accommodation for your visit.
Am I allowed to bring my pet when staying in a Newquay holiday home?
Finding accommodation in Newquay for you and your dog is definitely possible, with 229 pet-friendly holiday homes available.
What's the best time of year to travel to Newquay?
Book your Newquay holiday in April or May to avoid a washout; these are the months with the least amount of rain.
We list offers from thousands of providers, including: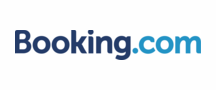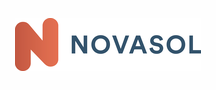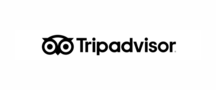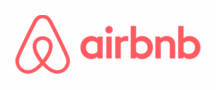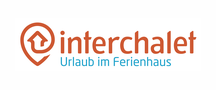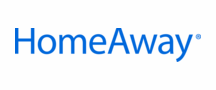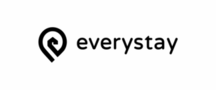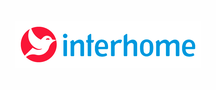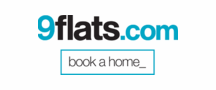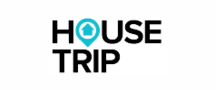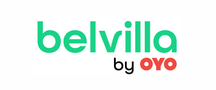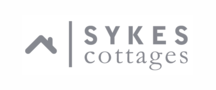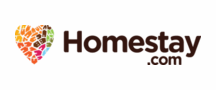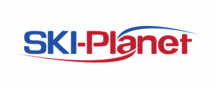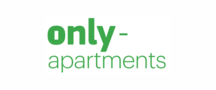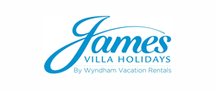 Find holiday inspiration for your next trip