Choose the perfect holiday letting
Save up to 39%
Best holiday rental deals in Norfolk
Explore 15,489 offers featured in Norfolk and discover a welcoming place for your getaway. HomeToGo allows you to immediately search and compare the prices for each property from various holiday letting websites to find the best price and save up to 39%.
Recommended holiday lettings in Norfolk
Rent a holiday home, apartment or cottage in Norfolk from just £47 per night
Holiday rentals with wifi
Holiday homes and cottages with a garden
Apartments and holiday lettings with a kitchen
Popular holiday rental amenities in Norfolk
A few of the rentals provide a pool, which makes Norfolk a fantastic destination for people looking to spend their holidays poolside. Interestingly, our data show that more hotel rooms have pools than hotel rooms. In addition, they're able to host 2 holidaymakers, on average, while hotel rooms with pools can accommodate an average of 2 visitors. You can also rent accommodation providing a pool near the water, which is the case for most of the properties there. Many properties in Norfolk welcome pets, which makes it a suitable holiday spot for pet owners. Pet-friendly rentals in Norfolk cost, on average, £172 per night. It is also possible to find pet-friendly holiday rentals that are centrally located. In Norfolk, a few of the holiday lettings are located within 2 kilometres of the city centre.
Price and Availability Index for Norfolk
Holiday Letting Price Information in Norfolk
The graph shows the average rental prices for the next twelve months in Norfolk. The most expensive dates to travel to Norfolk are in December (24/12 - 31/12). Opt for a getaway in November (19/11 - 26/11) for optimal savings when heading to Norfolk.
Holiday Home Availability Information in Norfolk
Have a look at the above graph to see the availability of holiday rentals in Norfolk. The week with the least available rentals is in February (12/02 - 19/02), with only 35% of the rentals available. Conversely, it is in October (15/10 - 22/10) that the highest percentage of rentals are available.
7-Day Weather Forecast in Norfolk
Accommodation options for your holiday in Norfolk
3,191 of the 15,374 listed properties in Norfolk are hotel rooms. In other words, they make up nearly a quarter of the accommodation types in this destination (23.4%). These properties have a median size of 22 m² and a median price of £134 per night. Furthermore, if you're travelling in a group of 2, hotel rooms are most likely the perfect accommodation type in Norfolk, since they are usually able to accommodate 2 holidaymakers. Holidaymakers looking for another type of accommodation can also compare many house rentals, which are the second most popular accommodation type in Norfolk. House rentals have an average size of 109 m² in Norfolk.
Explore historic and beautiful scenery with a Norfolk holiday letting
Norfolk, the fifth largest county in England, is a quintessentially English destination. Home to rural villages, 144 kilometers of coastline, and the 'Norfolk Broads', a network of rivers that run through the county, Norfolk is a place that delights at every turn.
From the cultural gems of Norwich city to other natural wonders, those who rent a Norfolk holiday cottage will find there's plenty to keep them busy during their stay. Apart from the breath-taking views of the sea and the sun-bathed coastline, holiday guests can have plenty of exciting outdoor adventures here. Pet lovers can enjoy lots of pet-friendly activities, go shopping or take a gastronomical tour.
Norfolk boasts a varied portfolio of holiday lettings, from colourful beachside cottages and spacious large holiday homes, to smart town houses and authentic stone farmhouses. Wherever your preferred type accommodation, Norfolk offers plenty of options for a memorable, activity-filled holiday.
Where to find the best food in Norfolk?
What to eat in Norfolk
Norfolk is the ideal getaway destination. With many farms and abundance of vegetation, a gastronomic tour of the countryside town comes with a lot of discoveries. You can stay in one of the many holiday lettings and dine in one of the authentic eateries.
Black Turkey The Norfolk turkey is lean and tasty, and if you stay in a self-catering cottage, you can either buy cooked turkey or visit the local market and buy fresh meat for preparation on the barbecue in your holiday letting.
King William Set in Sedgeford, North Norfolk, King Willy has earned a reputation of serving palatable dishes throughout the years. The locals flock here and when you sit and dine, you can feel the real Norfolk atmosphere. The spot maintains an ever-changing specials' menu board. Expect something new every day. It's an ideal place to share a pudding or a have a group lunch.
Cromer Crabs When speaking about Norfolk cuisine, Cromer crabs barely misses the list. They are easily found in the chalk reefs; a reason why they make a popular dish in the town.
Game The good thing with Norfolk Game is that you'll never miss it. The flourishing countryside ensures sustainable meat throughout the year. For the best game, head to Brecks where many restaurants serve venison, poultry and pheasants. Alternatively, you can purchase meat from the local butcher and cook it in your holiday cottage.
What is the weather like in Norfolk?
Weather in Norfolk: What to expect
Make sure you take plenty of waterproof clothing to your Norfolk holiday letting! This part of the country gets quite a lot of rain, and there's always a chance of a shower. But that doesn't mean it's always rainy in Norfolk. Spring and early summer normally bring dry, sun-filled days. In general, though, it's best to just go with the flow - it may well rain during your holiday, so just embrace it and enjoy the area regardless.
What are the top sights in Norfolk?
Norfolk's top attractions
Norfolk is a lovely place to explore, and just being here is enjoyable. Take a drive in any direction from Norfolk's many charming holiday cottages and it won't be long until you come across something of interest, even if it's just a pleasant view.
Norfolk has long been associated with the riches of London, and nowhere is that seen in more spectacular a fashion than at Sandringham Estate, which is owned by the Queen of England. Visitors are able to explore the grounds of the estate, which includes beautifully manicured gardens, woodland, and a lake, as well as the museum and part of the interior. For anyone with a soft spot for the Royal family, it's an essential visit.
Norwich, the largest city in Norfolk, has plenty to offer those who book a Norfolk holiday letting. The highlight is the breathtaking Norwich Cathedral, which was built between 1096 and 1145. It's a huge site, and also features the second tallest spire in England. Even if you're not religious, you'll want to dedicate at least half a day to rambling around this delightful, sublime building.
In the centre of the city you'll find Norwich Castle, which was built from 1067 onwards. The castle is open to visitors and also features a museum and art gallery. Take a tour of the dungeon if you have children with you - they'll love it.
Finally, make sure you take a trip along the Norfolk Broads, a network of rivers that runs through the heart of Norfolk. You can take an organised tour - or by yourself if you have the means - and hop off at various locations along the way, including many small villages such as Hoveton, Wroxham and the ancient parish of Horning.
What are the best activities for families in Norfolk?
Family holidays in Norfolk: a treasure trove of attractions for all ages
Norfolk offers many family-friendly holiday lettings and is one of the best places in the UK for children, with plenty of natural and organised ways for them - and you, of course - to have fun.
The famous and expansive Broads are the first port of call for nature lovers. A network of unspoilt rivers and lakes in this national park make it the ideal environment for a spot of sailing on the calm waters. Alternatively, take your bikes and binoculars on the search for the interesting colours and sounds of a whole host of native birds. Pubs are aplenty too in the area—enjoy a locally brewed ale or homemade lemonade after a refreshing walk in the open air.
Your kids may prefer the dazzling lights and sugary smells of the traditional seaside town of Great Yarmouth. Young ones will enjoy donkey rides on the sand, fish and chips on the pier, and the thrill of the resort's neon-coloured arcades. Cromer, up the coast to the north, is equally loved for its calmer backdrop, and the opportunity to savour tasty holiday treats at local seafood establishments and cosy traditional tearooms.
Finally, don't forget to plan a day trip to Norwich, Norfolk's lively, family-centric capital. Norwich Castle, dating back to the Norman conquest of England, has been conscientiously maintained to offer fun for all the family, including educational and interactive activities for children of varying ages. Norwich's lively arts scene further fuels the cosmopolitan, creative spirit of this bustling historic city.
Where are the unique attractions in Norfolk?
Beaches and coastlines of Norfolk
Norfolk has several beaches with different characters. Some are secluded while others bustle with all sorts of beach activities. There are plenty of placid beaches where kids can run, play and build sand castles, and lots of dog friendly beaches. The expansive coastline offers unique relaxing environment.
Great Yarmouth The exciting thing about the Great Yarmouth beach is its closeness to the Golden Mile – the buzzing esplanade between the Pleasure Beach and Britannia Pier. You only need to walk for a few minutes from the beach to grab a snack or shop for sun hats, sweets, and gifts. There is a frenzy of activities here: donkey riding, beach volleyball, boat tours, and amusement arcades.
Holkham Located near Anne's Drive, Holkham beach offers a great spot for dogs to run and sniff around. Before reaching the expansive shoreline, you walk on a boardwalk that takes you through rows of big pine trees. Horse riders are also avid users of the beach.
Horsey Among all the beaches on the eastern coastline, Horsey is perhaps the most private. It's a pebble beach but has a peaceful atmosphere where you can meditate or just wallow in the picturesque views of the sea. When the sun is up, visitors get to meet the seals enjoying the day's warmth. Lining the beach toward the inland is an excellent cooling shade when it gets too hot.
Holiday with pets in Norfolk
You wouldn't want your pet to miss all the fun-filled activities in Norfolk. As well as plenty of pet friendly accommodation options, the town has many outdoor attractions that will also leave Fido wagging its tail with excitement. From natural attractions to pet-friendly restaurants, there are many things to indulge in.
Beans Boat Excursions The tours are operated and managed by the Beans family. Since 1930, the tour company has offered boat rides to guests. While on tour, you have a chance to see seals basking on a sun bathed spit. Disciplined dogs are allowed to experience the thrilling ride as well.
Broads Trips Located in Wroxham, Broads Excursions plan adventurous tours along the Broads lakes. Choose a public boat ride or hire your own. There are other exciting activities and programs in Broads. Go sight-seeing, check out the natural wildlife and remember to pack your camera.
Wells Beach Café Wells, located near the beach, welcomes your dog and the staff even offer pet refreshments. The Wash-n-Wag section gives your pet a quick wash to remove any sand or dust on the feet and fur.
What are the must-see attractions in Norfolk?
Norfolk: A beautiful English County with stunning coastline and historic attractions
Norwich Cathedral
One of the largest and most magnificent cathedrals in the UK, Norwich Cathedral was built as far back as the Norman times. You'll find regular exhibitions and a delightful café here, whilst the Herb and Japanese Gardens are ideal for a rejuvenating stroll.
Happisburgh Owls
This attraction is exactly what you'd expect - learn about different breeds of owl, hold the beautiful creatures and maybe even be lucky enough to feed them.
Time and Tide Museum
Situated in the coastal town of Great Yarmouth, this museum features local historical artefacts, and even has a mock-up of a Great Yarmouth street from 1913.
Gorleston Beach
A spacious sandy beach facing the Atlantic, with charming restaurants and cafés nearby, make this a quintessential British seaside destination.
Thursford
This truly unique museum houses a range of steam engines, organs and vintage fairground attractions. It's also renowned for its Christmas Spectacular, which showcases local performers.
Frequently Asked Questions
How much does it cost to rent a holiday home in Norfolk?
Prices for holiday accommodation in Norfolk start at £47 per night.
How many holiday homes are available to book in Norfolk?
October is the time of year with the highest amount of Hotel rooms and House rentals available in Norfolk, so you'll find plenty of great holiday deals during this month.
What is the most popular holiday home amenity in Norfolk?
When booking a holiday home in Norfolk, consider looking for accommodation with internet, TVs, or gardens, which are the three most popular amenities for this destination.
How many holiday homes are on offer in Norfolk?
Holidaymakers looking for accommodation in Norfolk will be pleased to know that there are 15,374 options on offer, with prices starting from just £47 per night.
Am I allowed to bring my pet when staying in a Norfolk holiday home?
Yes, there are 2,128 holiday homes in Norfolk that allow pets, with an average price of £172 per night.
What's the best time of year to travel to Norfolk?
July and August are the warmest months in Norfolk, while May and February have the least rain.
We list offers from thousands of providers, including: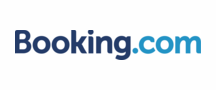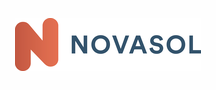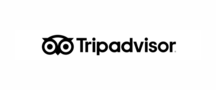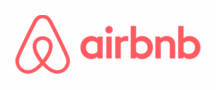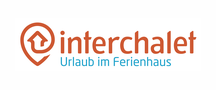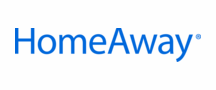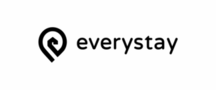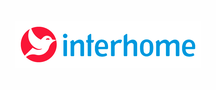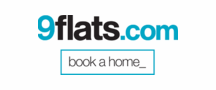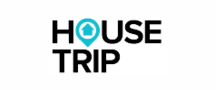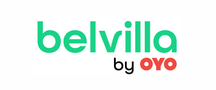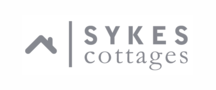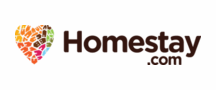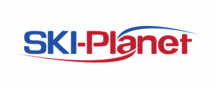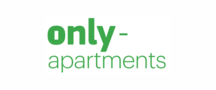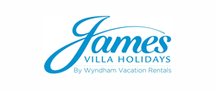 Find holiday inspiration for your next trip
Popular holiday destinations and places to visit in Norfolk