Choose the perfect holiday letting
Save up to 57%
Best holiday rental deals in Northumberland
Find a holiday home fitting your criteria among the 8,322 great accommodation options from 33 holiday letting websites in Northumberland. HomeToGo instantaneously highlights top offers by comparing the available holiday rentals.
Recommended holiday lettings in Northumberland
Rent a holiday home, apartment or cottage in Northumberland from just £54 per night
Holiday rentals with wifi
Holiday homes and cottages with a garden
Apartments and holiday lettings with a kitchen
Popular holiday rental amenities in Northumberland
Above, you can find the most commonly selected filters in Northumberland and the number of rentals that provide them. Northumberland is the right destination to look for a holiday letting if you need internet access during your holidays or you want to tune out with some TV time, as the most common features are internet and TVs. Three amenities that aren't typical are saunas, hot tubs and pools.
Price and Availability Index for Northumberland
Holiday Letting Price Information in Northumberland
We analysed price data and summarised them in this graph, which shows holiday letting prices for the next twelve months in Northumberland. Northumberland is most expensive in December (24/12 - 31/12), when prices are on average £361 a night. Opt for a getaway in November (19/11 - 26/11) for optimal savings when heading to Northumberland.
Holiday Home Availability Information in Northumberland
Have a look at the above graph to see the availability of holiday rentals in Northumberland. The most challenging week to find a letting in the next twelve months is in January (29/01 - 05/02). It will be easy to find a holiday home that suits you in one week in November (26/11 - 03/12), when 87 of the rentals are still available.
The Weather in Northumberland
7-Day Weather Forecast in Northumberland
Accommodation options for your holiday in Northumberland
In Northumberland, more than a fifth of the 8,322 property types in Northumberland are house rentals, which represent 21.36% of the listed properties. The median size of house rentals in Northumberland is 176 m², with an average price of £187 per night. Furthermore, this type of property is the perfect choice for medium-sized groups and families, since the majority of house rentals can welcome groups of 5. Holidaymakers who prefer another type of accommodation can also compare many hotel rooms, which are the second most popular property type in Northumberland. These properties cost £144 per night , on average, and have an average size of 25 m².
Explore History and Natural Beauty with Northumberland Holiday Cottages
Northumberland is England's northernmost county, and one of the country's most unique destinations. This sparse area is home to beautiful beaches and vast swathes of unspoilt scenery.
There's something for everyone on a relaxing Northumberland holiday, including beaches, historical castles, and pubs. From Northumberland National Park to Alnwick Castle and the stunning coastline, there's plenty of history and natural beauty to look forward to during your stay in a Northumberland holiday cottage.
Holiday accommodation in and around Northumberland include large family homes overlooking the sea, beautiful barn conversions, and Elizabethan townhouses, or modern apartments. Whether you are looking for a picture postcard Northumbrian cottage or a manor, the county has countless large family holiday homes to suit every preference, location, and budget.
If you are holidaying on a budget, hostels and bunkhouses are ideal for a low-cost base, or a campsite along the coast where you can enjoy starry skies at night. For unlimited fun for both kids and adults, stay in a seaside caravan holiday park or a Northumbrian wigwam.
What is the weather like in Northumberland?
Weather in Northumberland
Northumberland has slightly better weather than other parts of the UK. Summer days tend to be a little warmer and it's also drier throughout the year, receiving less rainfall than the UK average.
That said, Northumberland isn't somewhere you visit primarily for the weather. Winters can be very cold, while the roughly 150 days of rain are spread over the whole year - so even in the summer, you might have to put up with some wet weather. It's best to make sure your Northumberland holiday lettings are well stocked with waterproof clothing.
What are the top sights in Northumberland?
What to See and Do on Your Northumberland Holiday
Northumberland is a county full of history. Start your trip with a visit to Hadrian's Wall, a World Heritage Site that was built in the 2nd century A.D. by the Romans. Drive to the wall just to get a close-up look, or amble along the adjacent footpath and make an afternoon of it. However you choose to experience the wall, it's worthwhile spending some time at a spot that has been the centre of so many political and military scuffles throughout Britain's long history.
The stunning Alnwick Castle has been a fixture in Northumberland since 1309, and is one of the largest and best-preserved castles in the country. It has been used as a filming location for many films and television shows over the years, including Downton Abbey, two Robin Hood films and the first two instalments of Harry Potter. Visit the magnificent state rooms or roam the extensive grounds, and you'll be walking through history.
You'll no doubt be spending a lot of time in Northumberland National Park while staying in your Northumberland holiday cottage. This large area offers great opportunities for outdoor activities like walking, cycling, horse riding and birdwatching.
There are also many markets that take place each month in the National Park. Here you can buy high-quality, locally produced cheeses, jam and meat products, among other things. At night, head to the park and look towards the stars – the area is Europe's largest Dark Sky Park, and you'll see many hundreds of thousands of twinkling stars on a clear night.
What are the best activities for families in Northumberland?
Northumberland holiday cottages: for the perfect family holiday
Its ancient castles, breezy golden beaches, unspoilt gardens, rolling hills, and lovely timeless villages make Northumberland ideal for family holidays. Northumberland boasts many castles that are a must visit for families holidaying in the county. Visit the spectacular Warkworth Castle and let your kids play king and queen for the day whilst soaking up knowledge of Medieval myths and legends.
Head to Alnwick Garden on Denwick Lane and explore numerous fun-filled activities from discovering the vast variety of plants in the Garden to having the kids play in the water-filled Garden sculptures. While at the Garden, stroll around to find yourself amongst galleries, restaurants, and coffee shops.
Take your family to the Hauxley Wildlife Discovery Centre and explore the outdoors while looking out for red squirrels, an exotic species in Northumberland. Refresh and unwind in Kielder Waterside packed with numerous activities, including swimming in the heated pool, playing miniature golf and riding a bike along the lakeside. Later, enjoy an authentic meal at the Hide Café in the Waterside.
Where are the unique attractions in Northumberland?
The Best Northumberland Beaches
An area of outstanding natural beauty, Northumberland's 50km of coastline is perfect for water adventures as well as a relaxing beach retreat in an ocean front holiday cottage. Spend a relaxed summer in a beach cottage, get a dose of history in Bamburgh, go surfing in Amble and enjoy rock-pooling in Cresswell.
Bamburgh Live in a holiday cottage in Bamburgh. Visit the spectacular 12th century castle and munch on fish and chips in Seahouses.
Amble Surf the waves, picnic on grassy Amble Braid, shop for food and crafts in Harbor Village and take a boat trip to Coquet Island.
Cresswell Enjoy the gently sloping sand dunes of this quiet sandy beach and the few rocky patches that offer great scopes for rock-pooling.
What are the benefits of self-catering in Northumberland?
Self-catering Holiday Homes in Northumberland
In a county with so much to offer, you'll find plenty of points of interest and things to do wherever you stay. You can find holiday cottages by the seaside, lodges, and even pet-friendly vacation lettings.
Shotley Bridge cottages Cottages here, like the Washpool, offer guests comfortable, 18th century style country cottages in a magnificent landscape. During the summer, guests can enjoy incredible views of the beautiful countryside, and in winter, stay warm by wood-burning fireplaces. Furthermore, this historic village, home to fine examples of Neogothic architecture, is only a half hour from Newcastle upon Tyne, where there are many attractions including arts, culture, and shopping.
Belford townhouses Holiday homes in this tiny village offer access to an atmosphere full of character, and are typically cosy, with gardens. Travellers can visit nearby pubs, Alnwick Castle, Alnwick garden, or the historic Holy Island of Lindisfarne. A few minutes away are a children's playground and a golf course to ensure everyone in your group enjoys their stay.
Bamburgh holiday homes If you'd like to experience coastal living, head to the Northumberland village of Bamburgh, and rent, for example, the Tulip beach cottage. From holiday homes here, guests can enjoy afternoon strolls on golden beaches, sightseeing at the historic Bamburgh Castle, and stopping into quaint pubs. Golfers can also get a round in at the Bamburgh Castle Golf Club.
What are the must-see attractions in Northumberland?
Top Sites
Cragside House and Gardens
Set in magical woodlands, the Cragside Estate offers plenty to see. Its formal gardens are spectacular and the house exhibits one of the world's largest heritage collections.
Falconry Days
Offering the chance to engage with birds of prey and a mini falconry experience, Falconry Days makes for a great Northumberland family outing.
Vindolanda
Pre-dating Hadrian's Wall, Vindolanda was a Roman fort. The Chesterholm Museum showcases findings from the site, including coins, armour, Roman boots and most importantly, a small collection of military correspondence carved into wooden tablets.
Farne Islands
Home to seabirds and seals, the Farne Islands are perfect for wildlife enthusiasts. Many of the 28 islands can be reached by boat, and you'll spot different animals depending on the season.
The Holy Island of Lindisfarne
Having housed a monastery since 635AD, Lindisfarne is an important place of pilgrimage. But it's also popular amongst bird watchers, walkers, and artists for its beauty and tranquillity.
Frequently Asked Questions
How much does it cost to rent a holiday home in Northumberland?
Prices for holiday accommodation in Northumberland start at £48 per night.
How many holiday homes are available to book in Northumberland?
There are currently 8,322 holiday homes in Northumberland to browse and book for your next trip.
What is the most popular holiday home amenity in Northumberland?
Travellers planning holidays to Northumberland most often look for internet, TVs, and gardens when it comes to accommodation amenities.
How many holiday homes are on offer in Northumberland?
With 8,322 holiday rentals available in Northumberland, you're sure to find the perfect accommodation for your visit.
Am I allowed to bring my pet when staying in a Northumberland holiday home?
Finding accommodation in Northumberland for you and your dog is definitely possible, with 1,444 pet-friendly holiday homes available.
What's the best time of year to travel to Northumberland?
Sun lovers should visit Northumberland in July and August to enjoy the warmest weather.
We list offers from thousands of providers, including: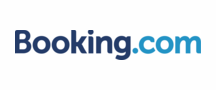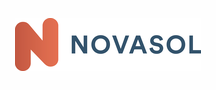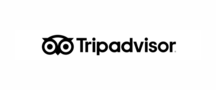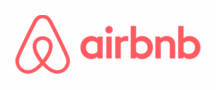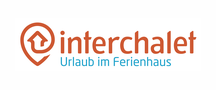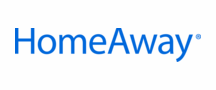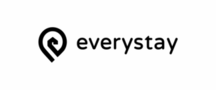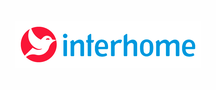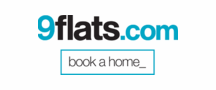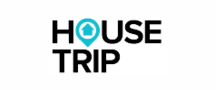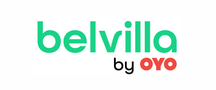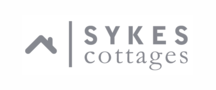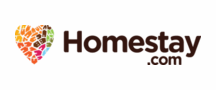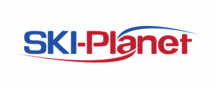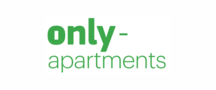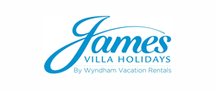 Find holiday inspiration for your next trip