Choose the perfect holiday letting
Save up to 63%
Best holiday rental deals in Nottingham
Find a welcoming accommodation for as little as £34 per night by exploring the 1,350 properties on offer in Nottingham. Our search engine directly evaluates all of the holiday rentals , allowing you to save up to 63%.
Recommended holiday lettings in Nottingham
Rent a holiday home, apartment or cottage in Nottingham from just £31 per night
Holiday rentals with wifi
Apartments and holiday lettings with a kitchen
Holiday homes and cottages with a garden
Popular holiday rental amenities in Nottingham
Filters are available so you can personalise your search for a great rental in Nottingham. Many holiday lettings in Nottingham provide internet or TVs, which makes it a great destination if you can't imagine a holiday without internet or you want to tune out with some TV time. You could even find offers if you plan to go fishing (13 rentals include fishing in Nottingham) or you want a rental with a jacuzzi (12 rentals with hot tubs).
The Weather in Nottingham
7-Day Weather Forecast in Nottingham
Accommodation options for your holiday in Nottingham
Nearly half of the properties (44.24%) in Nottingham are apartment rentals. They are the most common holiday properties on offer there. The average nightly cost of apartment rentals in Nottingham is £148, and their size, on average, is 82 m². Furthermore, these holiday properties tend to be a great choice for medium-sized groups and families, as most can welcome 4 holidaymakers. Travellers looking for another type of accommodation can also compare many hotel rooms, which are the second most popular property type in Nottingham. Our data shows that the standard cost of hotel rooms is £123 per night for an area of 29 m².
Have an adventurous city break in Nottingham with a holiday cottage
Nottingham is nicknamed the "Queen of the Midlands", thanks to its numerous parks and broad, bustling streets. This thriving university town offers you historical attractions, fabulous festivals, theatres and art galleries.
Holiday homes are the best way to enjoy the natural and cultural landscape of Nottingham. You can choose from luxury apartments, cottages, lodges, and farms for your accommodation depending your tastes and travel companions.
Where to find the best food in Nottingham?
Best places to eat in Nottingham
The Cod's Scallops. Despite Nottingham being as far away from the sea as it's possible to be in the UK, they have something of a fish culture. Nowhere is that clearer than at The Cod's Scallops. Famed for their rendition of the traditional Fish & Chips, this is something not to miss. The fish is always caught the same day it's served and is deep fried in beef dripping. If that's not for you, you can also ask for it to be baked in garlic, or opt for something a little more up-market like oysters or lobster. Stuff yourself here before heading back to your accommodation.
No12 Houndsgate. One for the veggies – or the meat-eaters just wanting something a little different – No12 Houndsgate is one of Nottingham's finest veggie offerings. It's just a little café really, decked out with antique furniture and blue walls, but has really excellent open sandwiches (Danish style), served on whatever bread you fancy. Perfect for a quick lunch out, and in walking distance of most Nottingham holiday cottages.
Memsaab. Like lots of this part of the UK, Nottingham has a killer Indian food scene. Memsaab specialises in spiced, barbecued meat, combining intense succulence with a satisfying char. The restaurant itself makes you feel like you've just stepped into Mumbai, with a décor full of colour and panache. Even if you're just looking for a classic Chicken Tikka Masala, this is the place to go.
What are the best places to discover the arts and culture of Nottingham?
Historical attractions in Nottingham
Renowned for the bronze statues of Robin Hood, Nottingham Castle offers you some of the most breathtaking city views. This Italian-style palace is home to two museums, namely, Nottingham Castle Museum and Sherwood Foresters Museum.
Located in Eastwood are three attractions that focus on the life of the well-known English author, D.H. Lawrence. While The Birthplace Museum displays several personal items belonging to the author, The Heritage Museum is all about the social history of Eastwood during his lifetime.
What are the best activities for families in Nottingham?
Fun activities for children in Nottingham
Take your kids to the City of Caves and let them explore the subterranean world beneath the streets of Nottingham. This narrated tour will guide your little ones through different sections of these sandstone caves.
Visit the National Ice Centre to enjoy ice skating on the Olympic-sized ice rinks here. You can choose between a wide range of skating sessions, depending upon the age and ability of your children.
What are the best events and festivals in Nottingham?
Festivals in Nottingham
Every autumn brings the Goose Fair to Nottingham. This annual event takes place at the Forest Recreation Ground and offers you many kinds of rides to suit all ages.
Splendour in Nottingham is a music festival set in the spectacular grounds of Wollaton Park. Held every summer, prepare to enjoy the biggest artists in the music industry, along with a funfair, kids' area, and lots of food.
Frequently Asked Questions
How much does it cost to rent a holiday home in Nottingham?
The average nightly price for a holiday home in Nottingham is £31.
How many holiday homes are available to book in Nottingham?
There are currently 1,197 holiday homes in Nottingham to browse and book for your next trip.
What is the most popular holiday home amenity in Nottingham?
The top three amenities our customers choose for holiday rentals in Nottingham are internet, TVs and gardens.
How many holiday homes are on offer in Nottingham?
Holidaymakers looking for accommodation in Nottingham will be pleased to know that there are 1,197 options on offer, with prices starting from just £31 per night.
Am I allowed to bring my pet when staying in a Nottingham holiday home?
Finding accommodation in Nottingham for you and your dog is definitely possible, with 30 pet-friendly holiday homes available.
What's the best time of year to travel to Nottingham?
Book your Nottingham holiday in April or May to avoid a washout; these are the months with the least amount of rain.
We list offers from thousands of providers, including: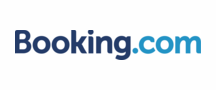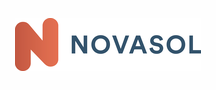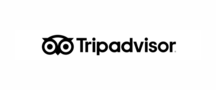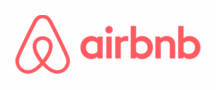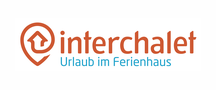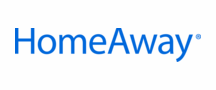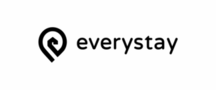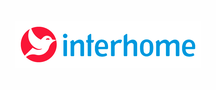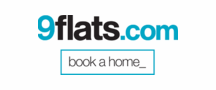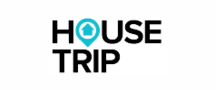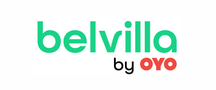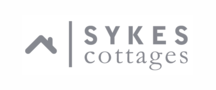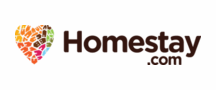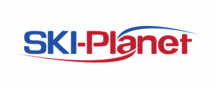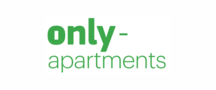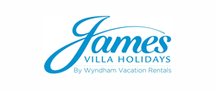 Top holiday destinations near Nottingham
Find holiday inspiration for your next trip