Choose the perfect holiday letting
Save up to 67%
Best holiday rental deals in Okaloosa Island
Recommended holiday lettings in Okaloosa Island
Rent a holiday home, apartment or cottage in Okaloosa Island from just £111 per night
Best holiday homes with a patio or terrace
Holiday lettings and apartments with air conditioning
Apartments and holiday lettings with a kitchen
Popular holiday rental amenities in Okaloosa Island
Many holidaymakers would like to find a property that has a pool. Most of the rentals in Okaloosa Island have one. Condo with pools in Okaloosa Island are a wonderful choice for groups of 7 and have an average cost of £303 a night. Among these properties, all are located within 2 kilometres of water. If you own a pet, you can easily find a pet-friendly holiday letting in Okaloosa Island. Pet-friendly holiday rentals in Okaloosa Island have an average price of £212 per night. You can also search for pet-friendly properties that are centrally located. In Okaloosa Island, a few of the holiday rentals are situated less than 2 kilometres away from the city centre.
Price and Availability Index for Okaloosa Island
Holiday Letting Price Information in Okaloosa Island
Holiday Home Availability Information in Okaloosa Island
The Weather in Okaloosa Island
7-Day Weather Forecast in Okaloosa Island
Accommodation options for your holiday in Okaloosa Island
741 out of the 4389 listed lettings in Okaloosa Island are apartment rentals. They account for nearly a quarter of the properties in this destination (24%). These properties have a median size of 109 m² as well as a median price of £297 a night. Moreover, apartment rentals are perfect for large groups, as most can accommodate 7 holidaymakers. You can also look at other accommodation types in Okaloosa Island. House rentals are another common property type in Okaloosa Island, with 150 properties to compare. The average size of house rentals in Okaloosa Island is 100 m² , and the average price is £345 per night.
Float away on Okaloosa Island with your ideal holiday letting
Okaloosa Island holiday homes are surrounded by ancient burial mounds and military history, nesting turtles and joyful dolphins. Get back to nature on an airboat tour, fish on idyllic lakes, or explore miles of restful nature trails in this blissful spot on the Gulf of Mexico.
What are the best activities for families in Okaloosa Island?
Finding Flipper with the children
Watch Flipper the dolphin at play at Gulfarium Marine Adventure Park. There are so many more marine animals, that the whole family will love, to discover at this immersive marine centre. Watch seals, sea lions, sharks, and alligators frolic in natural habitats. Watch the graceful stingrays fly through the water, and learn about the native turtles that lay their eggs on the local beaches.
Where are the unique attractions in Okaloosa Island?
Floating on air in Okaloosa
Take an airboat tour of the area and get acquainted with the Eglin Air Force base, local wildlife and history. Your captain with point out dolphins and alligators swimming off the coast and seabirds like osprey and heron. Watch the sun set over the water and do 360 degree spins!
What are the must-see attractions in Okaloosa Island?
Looking around Okaloosa
Air Force Armament Museum
Come and explore the history of aviation warfare from the earliest days of World War I up to the planes and bombs of the present digital age. Trace the development of warfare through a huge collection of weaponry and cockpit simulators, vintage military aircraft and the fastest plane ever made, the SR 71 Blackbird.
Fort Walton Mound
The large mound on Fort Walton beach is over 1000 years old. It stands 12 feet high, runs for 223 feet, and is a designated Historic Landmark. The mound had combined ceremonial, political and religious significance in the past.
Destin History & Fishing Museum
Wander through 5,500 square feet of exhibitions, dedicated to the early native inhabitants of the region, set in the midst of a historic park that includes the 'Footprints in the Sand' memorial walkway. Admire over 75 mounted, locally caught fish, and learn about why the local sand is white!
Henderson Beach State Park
Over 6,000 feet of idyllic shoreline are lapped by the clear waters of the Gulf of Mexico. Enjoy swimming, fishing, and sunbathing as the breeze wafts the scent of dune rosemary and sand pines your way. Grill and picnic at any of several small pavilions, and glimpse the thriving wildlife in the dune system as you follow the nature trail.
Grayton Beach State Park
This 2,000 acre park has a boat ramp where you can launch your canoe, paddle board, or kayak into the serene waters of Western Lake or explore the complex ecosystem of the salt marsh. See scrub oaks and magnolias sculpted by the sea breezes, or fish as the sun rises or sets over the peaceful pine woods.
Frequently Asked Questions
How much does it cost to rent a holiday home in Okaloosa Island?
On average, a Apartment rentals or Hotel rooms in Okaloosa Island costs £111 per night.
How many holiday homes are available to book in Okaloosa Island?
August is the time of year with the highest amount of Apartment rentals and Hotel rooms available in Okaloosa Island, so you'll find plenty of great holiday deals during this month.
What is the most popular holiday home amenity in Okaloosa Island?
When booking a holiday home in Okaloosa Island, consider looking for accommodation with internet, pools, or TVs, which are the three most popular amenities for this destination.
How many holiday homes are on offer in Okaloosa Island?
Holidaymakers looking for accommodation in Okaloosa Island will be pleased to know that there are 4351 options on offer, with prices starting from just £111 per night.
Am I allowed to bring my pet when staying in a Okaloosa Island holiday home?
Dogs are welcome in Okaloosa Island, which is home to 12 pet-friendly holiday homes.
What's the best time of year to travel to Okaloosa Island?
Book your Okaloosa Island holiday in May or October to avoid a washout; these are the months with the least amount of rain.
We list offers from thousands of providers, including: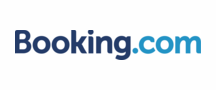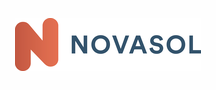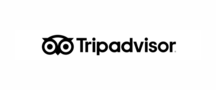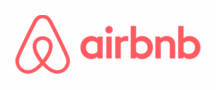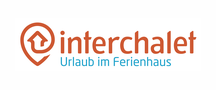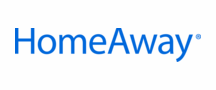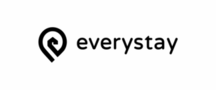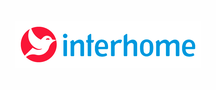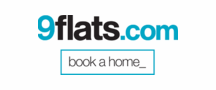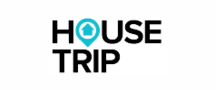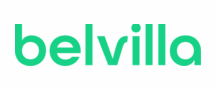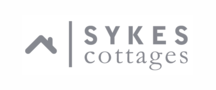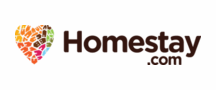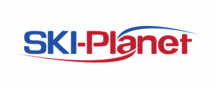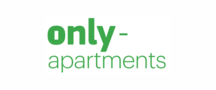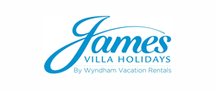 Top holiday destinations near Okaloosa Island
Explore More Holiday Ideas