Choose the perfect holiday letting
Save up to 60%
Best holiday rental deals in Orlando
Discover a rental that meets your preferences among the 13,595 great holiday rentals from 41 holiday letting websites in Orlando. HomeToGo lets you instantaneously compare the offers for each property from numerous holiday letting websites to find the best deal and save up to 60%.
Recommended holiday lettings in Orlando
Rent a holiday home, apartment or cottage in Orlando from just £56 per night
Holiday rentals with wifi
Apartments and holiday lettings with a kitchen
Holiday lettings and apartments with air conditioning
Popular holiday rental amenities in Orlando
Finding an accommodation that includes a pool shouldn't be too difficult in Orlando. Two-thirds of the holiday rentals have one. In addition, more hotel rooms have pools than any other type of accommodation. They are an excellent choice if you go in a group of 5, as that is the number of people they can welcome on average. In Orlando, all of the accommodation options offering a pool are situated near the water. A lot of the rentals in Orlando are pet-friendly, which makes it a great holiday spot for pet owners. Pet-friendly rentals in Orlando have an average price of £177 a night. If you prefer to stay central, a few of the pet-friendly holiday rentals are less than 2 kilometres away from the city centre.
Price and Availability Index for Orlando
Holiday Letting Price Information in Orlando
The price graph will give you the nightly price average for the upcoming months. The most expensive week of the next 12 months is in March (12/03 - 19/03), when prices hit an average of £356 a night. Prices are more affordable in August (27/08 - 03/09).
Holiday Home Availability Information in Orlando
Find out the percentage of available rentals & cottages in Orlando with the graph above. Be careful if you plan to go to Orlando in February, as it is the busiest week of the next 6 months (19/02 - 26/02). People tend to travel to Orlando least during a week in May (14/05 - 21/05) when only 11% of the rentals are booked.
7-Day Weather Forecast in Orlando
Accommodation options for your holiday in Orlando
In Orlando, nearly half of the holiday accommodation options in Orlando are hotel rooms, which represent 45.98% of the available options. The median size of hotel rooms in Orlando is 40 m², with an average price of £150 a night. Furthermore, most hotel rooms in Orlando can accommodate groups of 5, which makes Orlando a wonderful holiday destination for medium-sized groups and families. If you're searching for another type of accommodation, you could search and compare many other offers, such as apartment rentals, which are the second most typical type of property in Orlando. Apartment rentals have an average size of 142 m² in Orlando.
Soak up the glorious Florida sunshine with an Orlando villa rental
Orlando is a perfect destination for the adventurous, whether you're a Disney fan or not. Not far from the city's fun-filled attractions are extensive nature reserves and Space Coast beaches. With Disney and Universal theme parks, open-air safaris and NASA's Kennedy Space Centre within easy reach of your Orlando holiday villa, you'll experience a whole new world of adventure in this fascinating destination.
The majority of holiday lets in Orlando are villa rentals or modern flats in large rental complexes. Getting a rental villa is ideal for families or groups of friends wanting some space and kitchen facilities.
Where to find the best food in Orlando?
Where to eat in Orlando
Whether you're eating in or dining out, be sure to try some local dishes during your stay. While the city itself has few traditional delicacies, some of Florida's dishes include gator (as in alligator) bites, conch fritters (if you like seafood try High Tide Harry's), and the meaty, pickle-filled Cuban sandwich. Key lime pie, a southern creation, is also a must. For Key Lime Coconut Patties, Gummy Gators and other candy simulations, visit Anastasia's Confections.
If you feel like re-creating these recipes at home in your rental villa, there are plenty of Walmarts and traditional markets for shopping. For vegetables (and jewellery) browse the Orlando Farmer's Market on Lake Eola; for fish, try the East End Market, which also offers cooking demonstrations.
For a different dining experience, try Disneyworld's Rainforest Café, one of many such restaurants available, or turn into a detective at the comedic Sleuths Mystery Dinner Show. However you spend your time in this diverse city, set aside at least one evening to catch Disneyworld's nightly fireworks display.
What is the weather like in Orlando?
What to pack for the Orlando weather
Orlando is typically warm throughout the year and in summer it gets extremely hot. Pack shorts, light shirts, and comfortable walking shoes for an Orlando vacation. If you are heading to the parks in the winter months take a thin jacket as it can get cool in the early mornings and evenings. Take a jacket that can easily be stuffed in your day pack when it gets warm in the middle of the day.
In the summer months, Orlando experiences heavy rain showers every afternoon at least and you may get full days of rain. The weather won't cool down but you will need a rain jacket and umbrella in your bag.
What are the top sights in Orlando?
Orlando's parks and attractions
As you probably already know, there are numerous Disney and Universal theme parks, featuring animals, rides, water slides, and more. Kids will be thrilled with all the fun on offer!
After Disney's open-bus Kilimanjaro Safaris, you could try an air-boat ride in Kissimmee's Spirit of the Swamp. Or perhaps after riding your bike in the sky at Universal's E.T. Adventures, you'll have the courage to zip-wire over alligators at Gatorland? For interactive experiences with slightly more approachable animals, and for a relaxing end to the day, head to Seaworld's Discovery Cove to swim with dolphins, or learn to ride a horse with DreamCatcher Horse Ranch and Rescue.
Although little remains of Orlando's historic past, you can catch glimpses of what life was like in the 19th century by visiting Harry P. Leu Gardens, taking a guided boat tour of Winter Park, or exploring the reconstructed Pioneer Village. An overview of Central Florida's history, from indigenous and Spanish settlers right through to Orlando's famous orange groves, is also offered at the Orange County Regional History Centre.
Finally, it may not be as spooky as Disney's Haunted Mansion, but you might want to avoid a late-night visit to the family-friendly Odditorium at Ripley's Believe It or Not, unless you don't mind seeing shrunken human heads and bizarre artefacts on display before you go to sleep.
What are the best activities for families in Orlando?
Orlando Family Holidays
The majority of vacation rentals in Orlando are vacation villas or modern apartments. These homes generally have access to a pool, which can be a great place for the family to relax after a day in the theme parks.
Disney World is hands-down the most popular attraction for anybody headed to Orlando with kids. This massive attraction is divided up into four main parks, Magic Kingdom, Hollywood Studios, Animal Kingdom, and EPCOT. Families with toddlers will find they spend most of their time in the Magic Kingdom, where there are plenty of rides and shows geared to the toddler age group.
Hollywood Studios and Animal Kingdom are both great for thrill rides and spectacular shows such as Frozen Live and the Lion King. In EPCOT, you will find a number of excellent science-based rides and the World Showcase, which has restaurants and shows themed to different countries.
Universal Studios is perfect for a family holiday if you have slightly older kids. The park has a number of big thrill rides such as Hulk, Hollywood Rip Ride Rocket, and the Revenge of the Mummy.
The Harry Potter themed sections of the park are a must for fans of the series. You can take a ride on Hogwarts Express, Escape from Gringotts, and the Forbidden Journey. Fans will love taking a walk through the village of Hogsmeade and dining at the Leaky Cauldron.
Take a break from the crowds in the theme parks and head to Wekiwa Springs just outside of town. The spring-fed water is crystal-clear and safe for children to swim in. The main swimming area has steps into the water and a shallow area for toddlers. You can hire a kayak to explore the stream and look out for birds and turtles. There is a large playground with picnic tables nearby, so pack a lunch and spend the whole day there.
Where are the unique attractions in Orlando?
Where to stay in Orlando
Families should look for detached homes or flats in the suburb of Celebration. This area is close to Disney World, where families with children are likely to spend most of their time. The suburb has a quaint feel to it and plenty of open spaces for children to run around. You can easily take a break from the parks when your kids get tired and head back to your villa for a swim and rest, as Celebration is just a short drive from Disney. Those wanting to save money can look at the area of Kissimmee, where you will find large villas to rent at a fraction of the price of those close to the parks. This option is better for families with older kids as you won't be able to leave the parks for a midday break at your rental. Southwest Orlando is ideal for being near to Disney, Universal, and Seaworld, for those wanting to visit all 3 parks.
What are the must-see attractions in Orlando?
Day-trips from Orlando
The wider region features Legoland, beaches, and nature reserves, all within easy reach of your Orlando villa rental. NASA's Kennedy Space Centre is sure to impress with its rockets, simulated launch experiences, IMAX movies, and talks with astronauts. Check to see whether your visit coincides with a real launch.
A break on the nearby Space Coast — popular Cocoa Beach is the nearest — will bring you firmly back to earth. If the western Gulf Coast draws your attention, head for Clearwater Beach, if only to go aboard Captain Memo's two-hour family-fun pirate cruise complete with treasure hunts and water guns.
If you're interested in Native American sites, visit Turtle Mound with its views of the Space Coast (prior reading-up on the site is recommended as there are relatively few information panels) or Safety Harbour Mound near Tampa Bay. The cultural city of Tampa is worth a visit, or head north to the scenic Crystal River Preserve State Park. Miami, which lies in the far south of Florida, may be too far away for a day trip, but if you know what you want to see, go for it!
Frequently Asked Questions
How much does it cost to rent a holiday home in Orlando?
The average nightly price for a holiday home in Orlando is £56.
How many holiday homes are available to book in Orlando?
There are currently 13,645 holiday homes in Orlando to browse and book for your next trip.
What is the most popular holiday home amenity in Orlando?
Travellers planning holidays to Orlando most often look for internet, pools, and TVs when it comes to accommodation amenities.
How many holiday homes are on offer in Orlando?
With 13,645 holiday rentals available in Orlando, you're sure to find the perfect accommodation for your visit.
Am I allowed to bring my pet when staying in a Orlando holiday home?
Finding accommodation in Orlando for you and your dog is definitely possible, with 1,127 pet-friendly holiday homes available.
What's the best time of year to travel to Orlando?
Book your Orlando holiday in April or January to avoid a washout; these are the months with the least amount of rain.
We list offers from thousands of providers, including: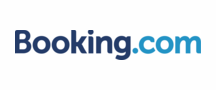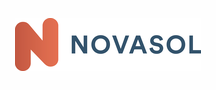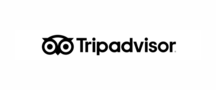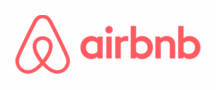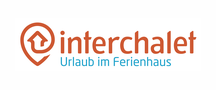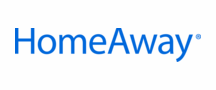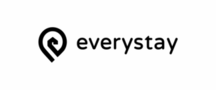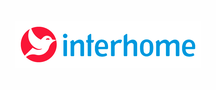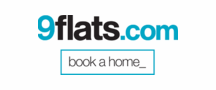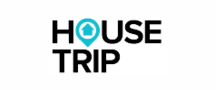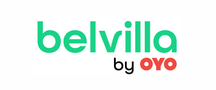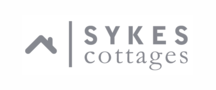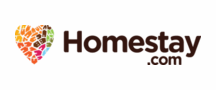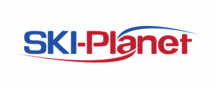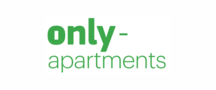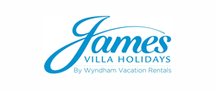 Top holiday destinations near Orlando
Find holiday inspiration for your next trip