Choose the perfect holiday letting
Save up to 54%
Best holiday rental deals in Oxford
You can compare 2,503 unique holiday rentals from 20 providers in Oxford, with prices beginning at £33 per night. HomeToGo instantaneously shows the best offers by comparing the listed holiday rentals.
Recommended holiday lettings in Oxford
Rent a holiday home, apartment or cottage in Oxford from just £33 per night
Holiday rentals with wifi
Apartments and holiday lettings with a kitchen
Holiday homes and cottages with a garden
Popular holiday rental amenities in Oxford
Properties can be filtered based on various criteria. Above, you will find the total number of rentals that provide a specific amenity in Oxford. Most of the holiday rentals in Oxford include internet or TVs, which makes it a great destination if you can't imagine a holiday without internet or you want to tune out with some TV time. Plan your holidays in advance if you want a rental with a jacuzzi or you want a rental with a pool. There are just 8 listed rentals providing hot tubs and 16 rentals with pools.
7-Day Weather Forecast in Oxford
Accommodation options for your holiday in Oxford
730 of the 2,299 listed rentals in Oxford are apartment rentals. They account for more than a quarter of the properties there (27.81%). The average rental fee for apartment rentals is £204 per night, with an average area of 78 m². Furthermore, these rentals are usually a great option if you're going in a group of 5, as that's the average number of guests that apartment rentals are able to welcome in Oxford. If you're interested in a different holiday property type, you could have a look at hotel rooms, which are the other most typical type of accommodation in Oxford. Our data shows that the median price of hotel rooms is £189 per night for an area of 23 m².
Experience the beautiful City of Dreaming Spires with an Oxford holiday accommodation
Dubbed 'The City of Dreaming Spires', Oxford is one of England's most visited cities, with more than 10 million guests each year. The small city offers the perfect combination of beautiful buildings, history at every corner, a riverside setting and great restaurants and bars. You can tour the hallowed halls of one of the oldest universities or enjoy the beautiful countryside as you sail down the River Thames.
Booking an Oxford holiday accommodation will give you the opportunity to live as a local and relax in the serene atmosphere of the City of the Dreaming Spires.
Where to find the best food in Oxford?
Where to eat in Oxford
Oxford's food scene has undergone a major revolution in the past few years. The east of Oxford is especially famous for the wide range of eateries that offer anything from burritos to barbecue. A walk out of the city centre will take you to stellar establishments serving up authentic, Asian, Mexican, and even Thai cuisine. As well as local restaurants to explore, there are also plenty of holiday lettings that allow for self-catering.
Enjoy an ice cream at G&Ds Cool off in the summer heat at one of Oxford's most famous ice cream parlours, which has branches on Cowley Road, Little Clarendon Street, and St. Aldate's. As well as strange but sumptuous ice cream flavours, you can also enjoy delicious cakes, bagels, and pastries.
Ashmolean Museum rooftop Enjoy a hearty meal overlooking Oxford's spires at the restaurant on the museum's rooftop terrace. This is a perfect chance to enjoy scenic views of the entire city.
Try authentic Thai cuisine Sample some traditional Thai food by booking your meal at Oli's Thai. Though quite small, this is an incredibly popular and renowned eatery in Oxford, with excellent food - it's almost always packed, so make sure you book ahead.
What are the top sights in Oxford?
Oxford and its top sights
You can't visit Oxford without taking in the University and the river! As the city is relatively small, you can easily explore at your own pace.
Many of the individual colleges which make up the university are open to the public at certain times of the year, and advertise opening hours on their websites. Magdalen and Christ Church colleges are two of the most interesting and beautiful, and Christ Church's location on the edge of large meadows leading down to the Thames is truly stunning. Its dining hall was also famously used to film the Great Hall scenes in Harry Potter!
If you are pressed for time, there are hop on/hop off buses running regular tours around the city. These will show you the top sights and give you time to explore the more interesting locations at your leisure before heading back to relax in a cosy holiday cottage.
What are the best places to discover the arts and culture of Oxford?
Art and culture in Oxford
Oxford's Ashmolean museum has an impressive collection of artefacts from all over the world, featuring everything from Egyptian mummies to the best in modern art. The Pitt Rivers museum and the Natural History Museum are also worth visiting, especially for dinosaur fans.
The Bodleian Library, one of the oldest in Europe and the second largest in England, is open to the public for individual visits or guided tours. The Oxford Modern Art museum on Pembroke Street offers an ever changing selection of exhibitions from artists around the world.
What are the best activities for families in Oxford?
Holidays in Oxford with kids
This historic city offers plenty of fun activities for a holiday with children. Kids love the frequent open-top bus tours around the city, and there are also a growing number of walking tours which are more interactive and will be suitable for all but the very youngest children. Harry Potter fans will enjoy tours of Christ Church college, as the Great Hall of Hogwarts was filmed here.
Take older children down to the river, hire a punt for an hour and see the city's spires from the water before heading back to your Oxford holiday letting for an evening in.
The Story Museum on Pembroke Street is dedicated to all forms of storytelling, and there are regular visits from visiting authors as well as workshops and events during the school holiday periods.
Where are the unique attractions in Oxford?
Things to do around Oxford
Just to the west of Oxford lies the beautiful Cotswolds countryside, so leave your Oxford holiday letting behind to explore the villages of Burford, Stow-on-the-Wold or Bibury. All have quirky antiques shops for browsing and cafés where you can experience the quintessentially English afternoon tea.
Families will love the Cotswold Wildlife Park, or a trip to Blenheim Palace in Woodstock, where you can explore the grounds and house where Winston Churchill was born.
What are the best events and festivals in Oxford?
Regular events in Oxford
St Giles' Fair takes place early in September and features traditional British fairground attractions such as dodgems and candy floss. This is a busy, fun-filled event which attracts locals, students and tourists alike.
A more modern addition to the calendar is the Cowley Road Carnival in early July, which is noisy and fun, with lots of dancing and street food from around the world. With the usual floats and dancers, the event is fun for all of the family, and the fun goes on into the evening.
Outdoor Activities in Oxford
The historic Oxford University is one of the biggest attractions in the UK mainly due to its spectacular architecture, fascinating museums, and tranquil parks. However, this is not the only attraction to enjoy. Other outdoor activities that you should make time for include:
Punting This will be particularly enjoyable if you plan on visiting Oxford during the summer. The activity involves gliding up or downstream while you admire the wildlife. The activity takes some getting used to as it involves using a pole to propel the boat away from the riverbed as well as steering it. Afterwards, enjoy a picnic on the river bank.
Attend an open-air play Oxford's Creative Theatre Company holds live performances all around the city and in places you would least expect. In college gardens, bookshops, and sometimes at the top of the SAID Business School.
Take a trip to Woodstock No Oxford trip would be complete without visiting this town that houses the Blenheim Palace, Sir Winston Churchill's birthplace. Get a chance to explore ancient buildings such as the Church of St. Mary Magdalene with its distinct English windows and the 18th century Town Hall.
What are the must-see attractions in Oxford?
Oxford's top attractions
Ashmolean Museum of Art and Archaeology
The Ashmolean's diverse collection from Ancient Greece, the Islamic world and the Renaissance is a joy for art lovers and novices alike. Note that entry is free.
Pitt Rivers Museum
Displaying the archaeological and anthropological collections owned by the university, this museum was recently the recipient of the Guardian's best family-friendly award. Regular children's events include body painting and object handling workshops.
University of Oxford
This iconic university is not only famous for its world-class education, but also its breathtaking architecture. Walking the grounds of the numerous colleges on a sunny day is a joy.
University Museum of Natural History
The remains of an extinct dodo housed here are a primary draw for visitors, although many more fascinating exhibits feature. Admission to the museum is free.
Bodleian Library
This stunning library is home to over 12 million books - one of the largest collections in the world.
Frequently Asked Questions
How much does it cost to rent a holiday home in Oxford?
Prices for holiday accommodation in Oxford start at £33 per night.
What is the most popular holiday home amenity in Oxford?
The top three amenities our customers choose for holiday rentals in Oxford are internet, TVs and gardens.
How many holiday homes are on offer in Oxford?
Holidaymakers looking for accommodation in Oxford will be pleased to know that there are 2,299 options on offer, with prices starting from just £33 per night.
Am I allowed to bring my pet when staying in a Oxford holiday home?
Dogs are welcome in Oxford, which is home to 61 pet-friendly holiday homes.
What's the best time of year to travel to Oxford?
July and August are the warmest months in Oxford, while May and September have the least rain.
We list offers from thousands of providers, including: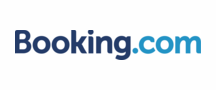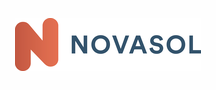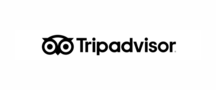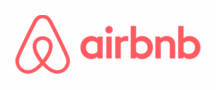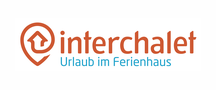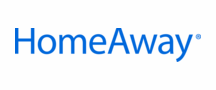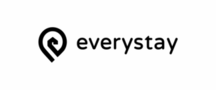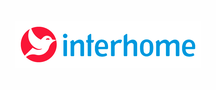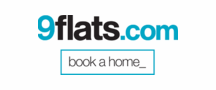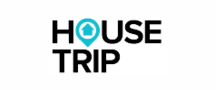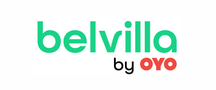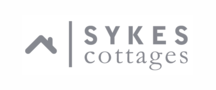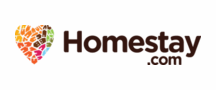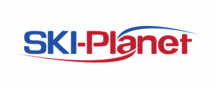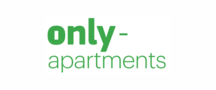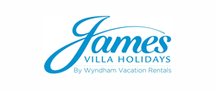 Top holiday destinations near Oxford
What are the best areas and places to stay for holidays in Oxford?
Find holiday inspiration for your next trip