Choose the perfect holiday letting
Save up to 35%
Best holiday rental deals in Paris
Book a welcoming accommodation for as little as £53 per night by searching through the 30,883 options featured in Paris. HomeToGo directly shows top offers by comparing the available holiday rentals.
Recommended holiday lettings in Paris
Rent a holiday home, apartment or cottage in Paris from just £49 per night
Holiday rentals with wifi
Apartments and holiday lettings with a kitchen
Best holiday homes with a patio or terrace
Popular holiday rental amenities in Paris
Check above for the most commonly selected filters in Paris and the number of holiday rentals that offer the corresponding amenity. In Paris, 23,610 rentals include internet. So, if you need internet access during your holidays, select the internet filter to compare these properties. You can even compare and find offers if you enjoy soaking in the hot tub (455 rentals include hot tubs in Paris) or you think grilling is essential for a great holiday (256 rentals with barbecues).
Price and Availability Index for Paris
Holiday Letting Price Information in Paris
The graph shows average prices of holiday lettings in Paris for the next twelve months. Paris is most expensive in June (18/06 - 25/06), when prices are on average £165 a night. Prices decrease during one week of February (05/02 - 12/02), when average prices are £125.
Holiday Home Availability Information in Paris
This graph shows the holiday letting availability rate for the next twelve months. The week with the highest booking rate is in February (05/02 - 12/02). Only 72 of the rentals are still available. In contrast, only 13% of the holiday homes are booked during a week in August (13/08 - 20/08).
7-Day Weather Forecast in Paris
Accommodation options for your holiday in Paris
In Paris, hotel rooms are the most prevalent type of accommodation on offer. The median size of hotel rooms in Paris is 22 m², with a median price of £248 a night. Moreover, the majority of hotel rooms in Paris can host groups of 3, which makes Paris a perfect destination for couples and small groups. Apartment rentals are the other most available accommodation type in Paris. Apartment rentals have an average size of 58 m² in Paris.
Paris Holiday Apartments: Feel at home in France
Welcome to Paris, France's capital and largest city. This vibrant and thriving metropolis is amongst the world's best city holiday destinations and welcomes anyone wishing to explore its rich history, arts, architecture and culture.
Enjoy the comfort and privacy of a Paris holiday apartment, located throughout the city, when you visit. Explore this vast city in your own time, whilst having a great base to come back to at the end of every day.
Arriving in Paris
Paris' Charles de Gaulle Airport is one of the main transportation hubs in Europe, and therefore, it is served by a high number of flight routes. Getting from the airport to your Paris holiday home is also easy, as you can take trains, buses, airport coaches, taxis and letting cars. Follow the signs in the airport, which will lead you to the trains and buses.
Many people find that taking a taxi is a much quicker and more comfortable experience. However, it is more expensive than public transport. Driving by letting car is also an option for getting into the city centre. Simply take the A1 and then the N1, which will take you to your Paris holiday letting in around 30 minutes.
Where to find the best food in Paris?
Paris and its Cuisine
France is renowned for having one of the best dining cultures on earth, and Paris is a centre for this delicious cuisine. When you visit Paris, you have a staggering number of restaurants to choose from. Therefore, you can indulge in mouth-watering dishes nearby to your Paris holiday letting . From the finest restaurants in the world, to vibrant markets and traditional brasseries, Paris has much to offer when it comes to meal times.
The city is also home to a variety of international restaurants, and is recognised for supporting a growing number of cuisines from all around the world.
When visiting this food capital, remember you can always pick up some gourmet treats to take back to your Paris holiday home.
What are the top sights in Paris?
Paris' Major Landmarks
Steeped in history and culture, Paris is known for its iconic landmarks. Whether you are interested in art, history or architecture, you will find it here. The Eiffel Tower is arguably the city's most famed landmark and its unofficial symbol of sorts. Built in the 19th century, it stands at 324 m high, and can be ascended via lift or stairs. There are even restaurants on the first and second levels, which are ideal for a romantic meal to remember.
Another indispensable landmark in the French capital is the Arc de Triomphe. This 19th century arch sits at the head of the grand Champs Élysées, and is a great example of beautiful French neoclassical architecture. It is also possible to ascend the structure, to get great views over the surroundings, yet note that this can only be done by climbing the 40 stairs to the top.
Notre Dame Cathedral, built in 1345 and located on the Île de la Cité, is also not to be missed. If you are interested in Catholic history or are simply interested in architecture, remember to visit The Basilica of the Sacred Heart, also known as the Sacré-Cœur Basilica. This enormous, white-domed church is situated at the summit of Montmartre.
What are the best places to discover the arts and culture of Paris?
Art and Culture in Paris
It is no secret that Paris is a fantastic hub for art and culture. It is home to an incredible number of museums and galleries, where you can marvel at ancient and contemporary art, and a great deal in between.
The Louvre is not to be missed, and nor is its most famous resident, the Mona Lisa. For more modern offerings, head to the Centre George Pompidou, which features a huge array of paintings, sculptures, installations, video art and more. In addition to the permanent collection, there is an excellently curated programme of temporary exhibitions.
For everyday street culture in Paris, the area surrounding the Champs Élysées is a shining example. Here you will find countless quaint cafés, upmarket shops, and chic Parisians going about their days. Renting a Paris holiday home in this area is sure to give you the enviable feeling of being a local, as you immerse yourself in the seductive culture.
Whilst in Paris, remember to catch a performance at one of the great theatre and opera venues, such as the grand Théâtre du Châtelet and the Odéon-Théâtre de l'Europe. After a memorable night out, you will be glad to have the privacy and comfort of your Paris holiday letting to return to.
What are the must-see attractions in Paris?
Paris: Fall in love with the 'City of Lights'
Arc de Triomphe
Situated at the end of the Champs-Élysées, the iconic Arc de Triomphe is at the junction of 12 of Paris' most important streets. It commemorates those who died in the Revolution and Napoleonic Wars, and can be climbed by visitors for delightful views.
Luxembourg Gardens
Built in the 17th Century, these beautiful gardens cover a 23 hectare area. With pristine lawns and an elegant palace located in the middle, it's the perfect location for a leisurely picnic.
Notre Dame Cathedral
This Paris gem, located on the Île de la Cité, is a stunning example of French Gothic architecture.
The Louvre
Truly world-class, the Louvre houses an array of timeless artworks, including the Mona Lisa and the Venus de Milo.
Eiffel Tower
Standing proudly in the Paris skyline, the Eiffel Tower offers panoramic views from its 3 viewing platforms and multiple restaurants. Originally a communications tower, today it is a symbol of romance.
Frequently Asked Questions
How much does it cost to rent a holiday home in Paris?
The average nightly price for a holiday home in Paris is £49.
How many holiday homes are available to book in Paris?
There are currently 30,419 holiday homes in Paris to browse and book for your next trip.
What is the most popular holiday home amenity in Paris?
The top three amenities our customers choose for holiday rentals in Paris are internet, TVs and cots.
How many holiday homes are on offer in Paris?
With 30,419 holiday rentals available in Paris, you're sure to find the perfect accommodation for your visit.
Am I allowed to bring my pet when staying in a Paris holiday home?
Yes, there are 3,774 holiday homes in Paris that allow pets, with an average price of £269 per night.
What's the best time of year to travel to Paris?
Sun lovers should visit Paris in July and August to enjoy the warmest weather.
We list offers from thousands of providers, including: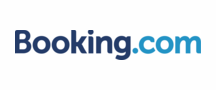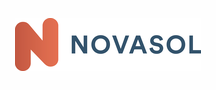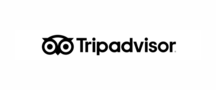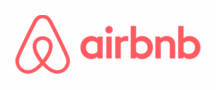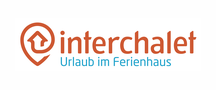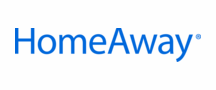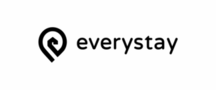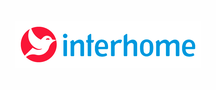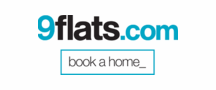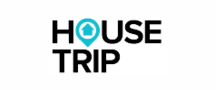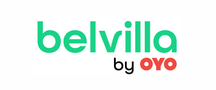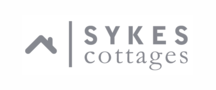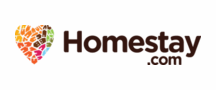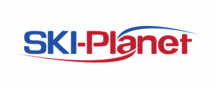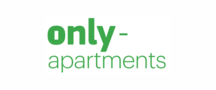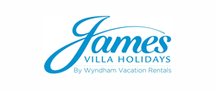 Top holiday destinations near Paris
Find holiday inspiration for your next trip