Choose the perfect holiday letting
Save up to 58%
Best holiday rental deals in Port Aransas
Recommended holiday lettings in Port Aransas
Rent a holiday home, apartment or cottage in Port Aransas from just £107 per night
Holiday rentals with wifi
Apartments and holiday lettings with a kitchen
Best holiday homes with a patio or terrace
Popular holiday rental amenities in Port Aransas
Choose a filter above to look for accommodation meeting your requirements among the 7779 rentals in Port Aransas. In Port Aransas, 5,018 accommodation types provide internet. Consequently, if you can't imagine a holiday without internet, select the internet filter to compare these rentals. Not as many accommodation options in Port Aransas are available if you want a letting with a garden or you like to end your days curled up by the fire , as gardens and fireplaces are not very common amenities in Port Aransas.
Price and Availability Index for Port Aransas
Holiday Letting Price Information in Port Aransas
Holiday Home Availability Information in Port Aransas
The Weather in Port Aransas
7-Day Weather Forecast in Port Aransas
Accommodation options for your holiday in Port Aransas
Users who are looking for house rentals in Port Aransas will have a lot of options to choose from, since this is the most prevalent property type there. The median nightly price of house rentals there is £554, and the median size is 170 m². Moreover, this specific type of accommodation is usually optimal for large groups, since the majority of house rentals are able to host groups of 10. If you would like to rent something else, you could search and compare many other accommodation types, including apartment rentals, which are the second most popular type of accommodation in Port Aransas. Apartment rentals have an average size of 92 m² in Port Aransas.
Stay in Port Aransas holiday lettings for sun and relaxation
Located on the shores of the Gulf of Mexico, Port Aransas is one of the most popular holiday destinations in Texas. This small city is located along a beautiful stretch of beach on Mustang Island and promises sand, sun, and surf. It is an ideal destination for couples, groups of friends, or young families. The working port affords fun activities in the form of fishing, boating, and water sports. Explore the culture of the local town or simply relax in the comfort of one of many Port Aransas holiday lettings available.
How to get to Port Aransas?
Arriving at Port Aransas holiday homes
Port Aransas is located on Mustang Island, a long barrier island along the Texas coast. The town is very close to Corpus Christi and only a few hours' drive from San Antonio, Austin, and Houston. The town is thus an easy spot to access from other parts of the country or coming down from Canada. Flights from across North America arrive into the nearby Corpus Christi International Airport daily. Travellers are advised to rent a car during their time in Port Aransas to truly make the most of the activities and sights of Mustang Island.
What is the weather like in Port Aransas?
The perfect climate for your next holiday
Port Aransas and Mustang Island profit from a subtropical humid climate and have similar weather to other major centers along the Gulf Coast. This climate allows the town to maintain consistently warm-to-hot conditions for most of the year. The climate is ideal for visitors hoping to experience the best of the sun and sand. Be sure to bring hats, sunscreen, and plenty of water with you for a day out on the beach!
Where are the unique attractions in Port Aransas?
Excursions from Port Aransas holiday lettings
Adventure and activities abound from the doorstep of your Port Aransas holiday home. The coast offers fun for the whole family, both in and out of the water.
The expansive, sandy shores of Port Aransas Beach are perhaps the highlight of a holiday in this part of Texas. You can relish beautiful sunrises and sunsets here, as well as enjoying the warm waters and admiring large ships as they head out to sea. The beach also has a long pier where vacationers can go fishing, buy local treats, and enjoy some of southern Texas's best shopping options. After a long day at the beach, you will be satisfied in returning home to the comfort of your Port Aransas holiday letting .
Coming from the mainland, visitors will love the ferry ride to Mustang Island. The ride is functional but also acts as an attraction in itself, as passengers can typically spot dolphins chasing after the ship in its wake and birds flying alongside the deck. For even better views of the local marine wildlife, numerous boat tour companies depart from the main port and travel up and down the island's coastline.
Another way of enjoying the wildlife of the region is to take the short journey from your Port Aransas holiday letting to the Leonabelle Turnbull Birding Centre and feast your eyes on many remarkable bird species. This pleasant location is great for walking, with signs along the way to help you identify different animals that you spot.
What are the best events and festivals in Port Aransas?
Enjoy the Texas Sand Fest from the comfort of your holiday home
If you're staying in Port Aransas holiday lettings in the early spring then you are in for a real treat when the Texas Sand Fest comes to town. This festival is a celebration of coastal living and does it bigger and better than anywhere else (in typical Texas style!). The festival predominantly consists of sand sculpture building competitions and attracts some of the world's finest sand artists to the shores of Port Aransas. Visitors of all ages will be impressed by the detail and scale of the incredible sand creations which line Port Aransas Beach for the duration of the festival.
In addition, the festival brings with it all of the typical games, drinks and great food associated with the South. This is a great festival to enjoy with the whole family and attracts visitors from across the state and beyond.
Book Port Aransas holiday lettings early to profit from the best deals and locations during your stay!
What are the must-see attractions in Port Aransas?
Visit the gorgeous coast of Port Aransas, Texas
Port Aransas Nature Preserve at Charlie's Pasture
Nature lovers will be delighted at the range of wildlife in the pasture including birds, and even the occasional alligator. The terrain is varied and includes an observation boardwalk.
The University of Texas Marine Science Institute
This renowned research centre is an excellent place to see aquariums and displays such as whale bones. The friendly researchers are always happy to answer questions.
Mustang Island State Park
The park features a great beach for bathing, and there's even a dedicated paddling trail here. The ranger programmes include bird watching and stargazing.
Port Aransas Beach
The town's main beach is excellent for swimming, surfing, sunbathing and walks. There's a driving trail for those who want to see more of the coastline.
Leonabelle Turnbull Birding Centre
This is another fantastic dedicated wildlife area with information on the various local birds. There's also a boardwalk here and a viewing tower with a telescope.
Frequently Asked Questions
How much does it cost to rent a holiday home in Port Aransas?
Prices for holiday accommodation in Port Aransas start at £107 per night.
How many holiday homes are available to book in Port Aransas?
There are currently 7779 holiday homes in Port Aransas to browse and book for your next trip.
What is the most popular holiday home amenity in Port Aransas?
The top three amenities our customers choose for holiday rentals in Port Aransas are internet, TVs and dishwashers.
How many holiday homes are on offer in Port Aransas?
With 7779 holiday rentals available in Port Aransas, you're sure to find the perfect accommodation for your visit.
Am I allowed to bring my pet when staying in a Port Aransas holiday home?
Yes, there are 1,142 holiday homes in Port Aransas that allow pets, with an average price of £426 per night.
What's the best time of year to travel to Port Aransas?
Sun lovers should visit Port Aransas in August and June to enjoy the warmest weather.
We list offers from thousands of providers, including: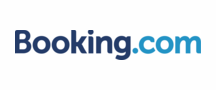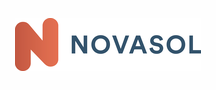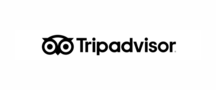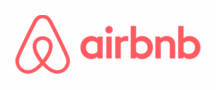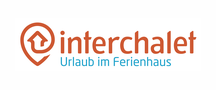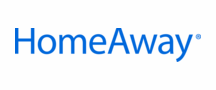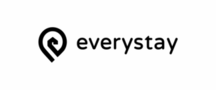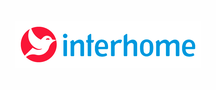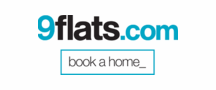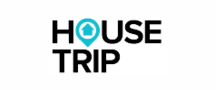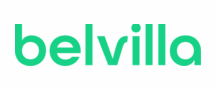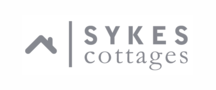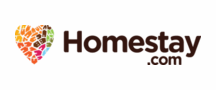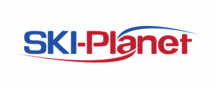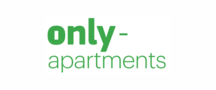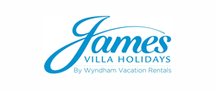 Top holiday destinations near Port Aransas
Explore More Holiday Ideas