Save up to 46%
Best holiday rental deals in Robin Hood's Bay
349 fantastic properties from 31 different holiday letting websites, including Booking.com and VacationRentals.com, can be compared in Robin Hood's Bay. With HomeToGo you can easily compare the offers of each rental from different holiday letting websites to discover the best price and save up to 46%.
Recommended holiday lettings in Robin Hood's Bay
Rent a holiday apartment, home or cottage in Robin Hood's Bay: from £29 per night
Most popular holiday cottages with a fireplace
Recommended pet-friendly holiday lettings
Best holiday homes with a patio or terrace
Popular holiday rental amenities in Robin Hood's Bay
The weather in Robin Hood's Bay
The above is a climate diagram for Robin Hood's Bay. On average, the warmest month is July. No heat wave is expected in January, where minimum average temperatures usally hit a 2° low. The rainiest month is July while the driest month is June.
Robin Hoods Bay
Robin Hoods Bay is a scenic fishing village located in the North York Moors National Park on the coast of the North Yorkshire not far from the picturesque seaside resort of Whitby. This is the perfect family holiday destination in which to escape the hustle and bustle of city life and enjoy the charming world of nature, wildlife, and maritime history. Explore its incredible backwaters and narrow cobbled streets, once known as a smuggler's haunt, and today filled with delightful eateries, attractive shops, old-world pubs, and stylish galleries.Kids will love the freedom provided by the pristine beaches that are full of sea life.They can enjoy all sorts of fun activities such as coastal horse trekking, fossil searching on the Dinosaur Coast, rock pooling and sea bathing in one of the kid friendly beaches. If you rent a self-catering holiday cottage in Robin Hood's bay, you will be able to enjoy all the activities and attractions the bay has to offer.
Food to enjoy in Robin Hood's bay
Robin Hoods Bay offers a variety of culinary options prepared from the freshest locally sourced ingredients. Nestled in the heart of Robin Hood's Bay, Fish Box serves mouthwatering dishes with stunning panoramic views. The menu features scampi, fishcakes, plaice and chicken pie.
Enjoy a romantic dinner while sampling out traditional cuisine at Sea View Restaurant situated within The Victoria Hotel.The varied menu features wood pigeon, chicken liver pate, rump of lamb, pork fillet and sea bass. Smugglers Bistro offers fresh seafood and vegetarian dishes as well as stone baked pizzas and fine wines in the heart of Robin Hoods Bay. The menu features rib eye steak, seafood linguini, breaded Camembert and prawns.
Located in the Northcliffe Holiday Park, the Coast Cafe Bar serves delicious home-made breakfasts, snacks and evening meals. Indulge in a mouth-watering meal at the elegant and intimate Bramblewick Fish and Grill located on the Jurassic Coast. The diverse menu offers ham hock terrine, Highland smoked salmon and roasted wild cod.
The Art and cultural scene in Robin Hood's Bay
Located on Fisherhead in the south of the village, the Robin Hoods Bay Museum is a must-see during your holiday. The museum is home to a collection of artefacts which tell the story of the local fishing and shipping industries as well as the region's geology and history.The museum also documents the many shipwrecks that occuured in the area and features a model of a smuggler's house showing how smuggled goods could be concealed.
The Old Coastguard Station, a National Trust's visitor centre, also features colourful displays and interactive models. The North Yorkshire Geology Trust offers guides to fossil hunting locations in the surrounding areas. Robin Hoods Bay cottages are the perfect for a self-catering holiday if you want to be experience the true Yorkshire atmosphere.
Things to do and see in Robin Hood's bay
The neighbourhood around Robin Hoods Bay is famous for its fossils. Vast areas of blue shale and limestone are exposed when the tide is out and exploring the rock pools along the shore is one of the favourite recreational activities in the region. A collection of fossils can be found in the village museum.
Farsyde is a fantastic destination for riders of all skills to enjoy the coastal landscape.Visitors can ride along the scenic rail path to Scarborough with its views of Flamborough Head and Scarborough Castle. Old St Stephen's Church is an exciting place to visit. Built in 1822, the church houses a replica of the SS Pretoria and memorials to shipwreck victims.
Robin Hood's Bay Beach is perfect for surfing and boating and surrounded by bars. It's a beautiful place to go if you are looking to unwind, want to have a drink or watch the waves touching the shore. A trip to Robin Hoods Bay wouldn't be complete without visiting the North York Moors National Park which features some of the area's most-loved villages, dense woodlands and ancient landmarks.
Festivals to enjoy in Robin Hoods Bay
The Whitby Beer Festival features over 30 real ciders and ales and provides visitors with the perfect opportunity to sample and appreciate the various styles and flavours on offer. You can also savour freshly made local food during the festival.
Hosted by the Victoria Hotel, the Baytown Beer Festival showcases a range of ales and ciders from in and around Robin Hoods Bay. During the festival, you can take part in all sorts of fun events while enjoying a great pint of beer.
Enjoy a weekend of concerts and dance at the Robin Hood's Bay Folk Weekend. Visitors will also have a gala time during the Robin Hoods Bay Victorian Weekend, which features family-friendly fun events such as traditional games, street entertainment and a smugglers and ghosts parade.
We compare more than 300 providers, including: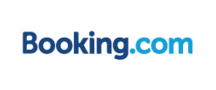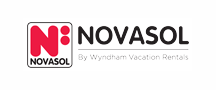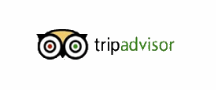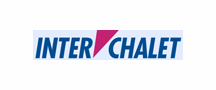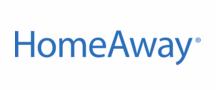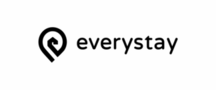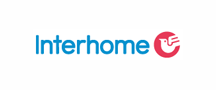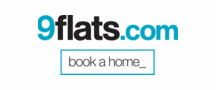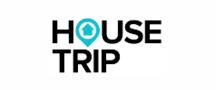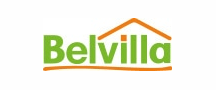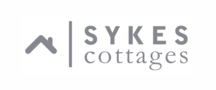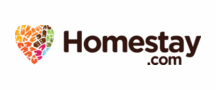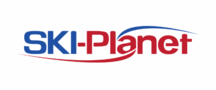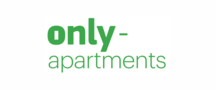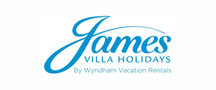 Holiday destinations near Robin Hood's Bay