Choose the perfect holiday letting
Save up to 28%
Best holiday rental deals in Rome
Compare 71,832 properties listed in Rome and discover a wonderful place for your holidays. HomeToGo allows you to easily compare the prices for each property from numerous partners to discover the best price and save up to 28%.
Recommended holiday lettings in Rome
Rent a holiday home, apartment or cottage in Rome from just £36 per night
Best holiday homes with a patio or terrace
Holiday rentals with wifi
Apartments and holiday lettings with a kitchen
Popular holiday rental amenities in Rome
Use the filters above to look for a letting meeting your criteria among the 69,931 properties in Rome. In Rome, 47,680 properties include internet. So, if you need internet access during your holidays, select the internet filter to see these properties. Fewer holiday lettings in Rome are available if you love sweating the stress away in saunas or you think grilling is essential for a great holiday , as saunas and barbecues are not often available in Rome.
Price and Availability Index for Rome
Holiday Letting Price Information in Rome
We summarised price information data in the above graph to give you more insights into prices in Rome. Prices reach their peak during one week in May. The average price per night in a holiday letting in Rome this week (28/05 - 04/06) is £113. Rome is cheaper during one week in January (21/01 - 28/01), when prices are on average £84 a night.
Holiday Home Availability Information in Rome
This graph shows the holiday letting availability rate for the next twelve months. The busiest time to book a holiday letting in Rome so far is in January (14/01 - 21/01), where only 60 rentals are available. It will be easy to find a holiday home that suits you in one week in July (30/07 - 06/08), when 82 of the rentals are still available.
7-Day Weather Forecast in Rome
Accommodation options for your holiday in Rome
Holidaymakers hoping to find hotel rooms in Rome can find many options to choose from, since this is the most typical property type there. The standard size of hotel rooms in Rome is 26 m², and they cost, on average, £209 per night. Moreover, the majority of hotel rooms in Rome are able to accommodate 3 people, which makes Rome a perfect destination for couples and small groups. Travellers who prefer something other than hotel rooms can also compare many bed & breakfast rentals, which are the other most popular property type in Rome. Bed & Breakfast rentals in Rome are 23 m² on average, with prices averaging £116 a night.
Discover history and sophistication with Rome holiday rentals
Italy's capital is a city that really needs no introduction. Rome is one of the world's great wonders and has had a significant influence on the western world over the past 2,000 years. This is a city with many world-famous buildings, including the Colosseum, the Pantheon and the Trevi Fountain, as well as an atmosphere that is hard not to fall in love with. Simply put, guests in Rome holiday apartments will get to spend time in one of the most captivating and historic destinations anywhere on Earth.
What is the weather like in Rome?
Weather in Rome: What to expect
The weather in Rome has always made trips to the city appealing. Even in the coldest winter months, you can still expect the weather to be pretty pleasant. Even if it's not T-shirt warm, it'll likely still be sunny, as Rome receives among the most hours of sunlight anywhere in Europe. In summer, you can expect weather to be hot and sunny and should bring some sun cream along to your Roman holiday home.
It can get humid, and it's also not uncommon for visitors in summer to witness terrific thunderstorms and heavy rain, so make sure there's some waterproof clothing on hand at your Rome holiday apartment.
What are the top sights in Rome?
Rome's incredible attractions
It's no surprise that Rome is a city full of great attractions. After all, it has been a hub of cultural life for more than 2,000 years. Walk just about anywhere in the city from your Rome holiday accommodation and you'll find a historic building or a scene that could only exist here.
Although Vatican City is not technically part of Rome, this is a must visit one-of-a-kind site. St. Peter's Basilica dates back to the 16-17th centuries and is one of the most famous structures in the world. Head inside and don't forget to visit the top for a great view over the city. St. Peter's Square will be a highlight of your trip, and if you're lucky you may even see the Pope. Make sure you visit the Vatican Museum, home to the world famous Sistine Chapel as well as many other significant works of art.
The city's old buildings are what bring a lot of tourists to Rome. The Pantheon, a remarkably well-preserved building that dates back to 120 A.D., is an essential visit. Try and visit when it's raining, as the rain will fall through the opening at the top to create an eerie atmosphere. The Colosseum is an essential stop, as is a trip to the famous Trevi Fountain. The Roman Forum, a large space not far from the Colosseum, used to be where Roman citizens would congregate to meet, talk and exchange ideas. It now lies in ruin, but with a bit of imagination you can picture what it used to be like.
What are the best nightlife spots in Rome?
What to eat during your holiday in Rome
They take their food seriously in Rome and you'll find the streets bustling with life in the evenings, especially during the weekends. Explore the area surrounding your holiday villa in Rome and enjoy dinner as the locals do, with a long, leisurely feast. There are outstanding restaurants all over the city, so your best bet is to go for a stroll and see what takes your fancy. Naturally, pizza and pasta are the local specialties, but you'll also find great vegetarian food and other options while you're in town.
It's a good idea to stay away from the most touristy routes in Rome, as restaurants here are likely to be overpriced. Walk in any direction for 5-10 minutes and you'll find excellent restaurants more frequented by the locals. If you're looking for a specific neighbourhood to visit for the evening then make it Trastevere, a cobbled-street labyrinth with great restaurants and a typical Roman atmosphere. After dinner, make sure you buy a gelato cone for the walk back to your Rome holiday accommodation.
What are the must-see attractions in Rome?
Rome - ancient capital of the world
Colosseum
The Colosseum, or Flavian Amphitheatre, in Rome's centre is the largest amphitheatre ever built. Only partially ruined, it is a global icon, open for visitors to walk in the footsteps of gladiators.
Pantheon
This ancient temple now serves as a church, and is extremely well preserved. It is also the burial site of many renowned figures, including the artist Raphael.
Archbasilica of St. John Lateran
With the current building being completed in 1735, this is Rome's primary cathedral. Look out for the stunning Baroque and neoclassical architectural features.
Borghese Gallery
This Gallery is home to some of the world's most beautiful artworks, dating back to as early as the 1st century AD. Highlights include works by Caravaggio, Raphael, Titian and Rubens.
Piazza Navona
This storied piazza is home to the famous Fountain of the Four Rivers, and two other 17th-century fountains. The piazza itself is a striking example of Baroque architecture.
Frequently Asked Questions
How much does it cost to rent a holiday home in Rome?
The average nightly price for a holiday home in Rome is £36.
How many holiday homes are available to book in Rome?
There are currently 69,931 holiday homes in Rome to browse and book for your next trip.
What is the most popular holiday home amenity in Rome?
The top three amenities our customers choose for holiday rentals in Rome are internet, TVs and cots.
How many holiday homes are on offer in Rome?
With 69,931 holiday rentals available in Rome, you're sure to find the perfect accommodation for your visit.
Am I allowed to bring my pet when staying in a Rome holiday home?
Dogs are welcome in Rome, which is home to 8,802 pet-friendly holiday homes.
What's the best time of year to travel to Rome?
Book your Rome holiday in July or August to avoid a washout; these are the months with the least amount of rain.
We list offers from thousands of providers, including: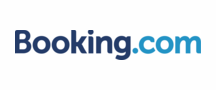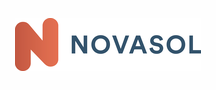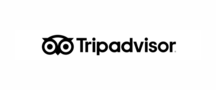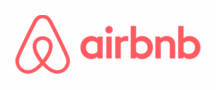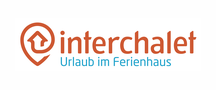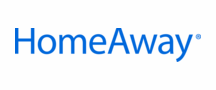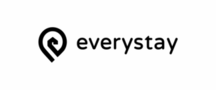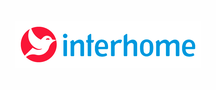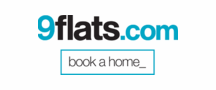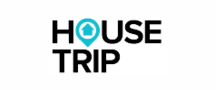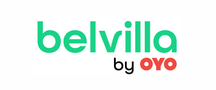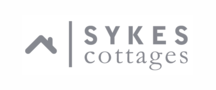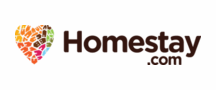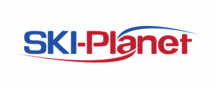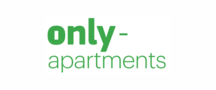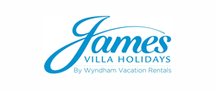 Top holiday destinations near Rome
Find holiday inspiration for your next trip