Choose the perfect holiday letting
Save up to 44%
Best holiday rental deals in San Diego
Recommended holiday lettings in San Diego
Rent a holiday home, apartment or cottage in San Diego from just £43 per night
Holiday rentals with wifi
Apartments and holiday lettings with a kitchen
Holiday lettings and apartments with air conditioning
Popular holiday rental amenities in San Diego
Check above for our most commonly chosen filters in San Diego and the number of lettings that provide them. HomeToGo's data highlights that internet and TVs turn out to be the most frequently offered features in San Diego. Plan your holidays in advance if you want a letting with a sauna or you enjoy soaking in the hot tub. There are only 297 properties listed providing saunas and 711 lettings providing hot tubs.
Price and Availability Index for San Diego
Holiday Letting Price Information in San Diego
Holiday Home Availability Information in San Diego
7-Day Weather Forecast in San Diego
Accommodation options for your holiday in San Diego
In San Diego, one-third of the 11237 properties in San Diego are hotel rooms, which represent 37.94% of the available properties. The median size of hotel rooms in San Diego is 39 m², with a median price of £210 per night. Furthermore, if you're going in a group of 3, hotel rooms are the perfect property type in San Diego, as they are usually able to welcome 3 people. If you would prefer something else, you could search many other options, including house rentals, which are the second most typical property type in San Diego. These properties cost £644 per night , on average, and have an average size of 172 m².
Stay in a San Diego holiday rental for sunshine and adventure
The eighth largest city in North America, San Diego is world-renowned for its outstanding climate, friendly locals, extensive beaches and endless array of activities. Amongst the city's attractions, San Diego Zoo is an undisputed highlight. The historic and charming beachfront amusement park, Belmont Park, is another gem that keeps visitors coming back. When you choose to stay in the comfort of a San Diego holiday rental, you can access the city's wealth of attractions as well as its surf-friendly beaches.
Where to find the best food in San Diego?
Dining in San Diego
Whether you choose to cook in your fully equipped San Diego holiday home or to dine out, you're sure to have access to wonderful, fresh food during your holiday. Being so close to the sea, it is perhaps unsurprising that San Diego has many great seafood restaurants. Among these, El Pescador Fish Market in the upscale La Jolla neighborhood stands out for its relaxed ambiance and seriously fresh fish. Marine Room is a great choice for a romantic night out, boasting views onto the incoming surf, while Oscar's Mexican Seafood offers a rustic setting and favorites such as shrimp ceviche and fish tacos.
If you choose to cook up a storm in your San Diego holiday letting , then head down to The Fishery market or Catalina Offshore Products. In both markets you can find an enormous selection of fish and seafood, and all fresh out of the water.
What is the weather like in San Diego?
The Ideal Climate
San Diego boasts an appealing climate all-year round, with low humidity and coastal temperatures remaining around 75 degrees (24°C). This moderate and sunny climate means that relaxing by the beach or sightseeing in town are both great options, however, it is worth bearing in mind that May and June tend to be rather cloudy, so if you want to work on your tan, plan your trip for later in the summer.
What are the top sights in San Diego?
San Diego's Coastal Attractions
It would be impossible to mention San Diego's sights without mentioning the miles of beaches, perfect for swimming, surfing, sunbathing and beach sports. Several surf schools are on hand to help eager but inexperienced surfers.
For more water activities just a quick jaunt from your San Diego holiday letting , consider whale watching. Several companies offer private trips to get up close to the majestic creatures. The best time of year for a whale watching trip is February, when gray whales migrate south along the coast, although it is possible to catch a glimpse of orcas, minke and fin whales all year round. The Cabrillo National Monument, the Birch Aquarium at Scripps and the hiking trails of the Torrey Pines State Reserve are popular sites for whale watching along the coast.
Another thrilling activity is exploring the Seven Caves of La Jolla on a guided kayak tour. La Jolla Underwater Park is rich with marine life, including sea lions, leopard sharks, and garibaldi.
What are the best activities for families in San Diego?
San Diego with the Children
Although adults are sure to enjoy it too, the little ones are especially likely to enjoy a trip to San Diego Zoo. Regarded as one of the world's best, this zoo is located in Balboa Park and houses around 3,700 animals of over 650 species. Even more impressive is the fact that this is the only place outside of the wild where you can see rare animals such as the giant panda and more. The open-air, cageless enclosures also help to give the impression of seeing the animals in their natural habitats. Fun and educational events such as the KinderNights, KinderTots and Animal Encounters allow children to learn about the animals they see, while stroller letting helps to make your visit a bit easier.
If your kids fall in love with wildlife during your holiday, consider taking them to San Diego Zoo Safari Park, where you can witness lions lounging in leafy glades and tigers prowling in the grasslands. Explore extensive, climate-controlled areas and discover the park's 2,600 plus inhabitants as you tour around on a trolley bus.
For guaranteed thrills and old-world charm, take the kids to Belmont Park. Opened in 1925 and looking over the ocean, the amusement park includes several original attractions such the Giant Dipper, a wooden rollercoaster. After a fun-filled afternoon here, the whole family will be glad to return to your San Diego holiday letting to rest and share stories of the day's adventures.
What are the must-see attractions in San Diego?
San Diego Explored
SeaWorld San Diego California
Family-friendly SeaWorld includes theme park rides, an oceanarium, aquarium, and marine mammal park. The sea lion and otter shows will leave you in splits.
La Jolla Cove
Come here to catch families of sea lions creating a spectacle. Enjoy the cliff views, ice cream, and quirky souvenir stalls, and consider kayaking, snorkelling, or diving.
Balboa Park
America's largest urban cultural park houses 15 museums, the San Diego Zoo, performing arts venues, gardens, and a handy Visitor's Centre. See it all using the free open-air tram.
San Diego Zoo
Spend a day at this sprawling zoo, which pioneered the idea of open-air, cage-free exhibits. Home to over 3700 animals, the internal trams and free bus tours are indeed useful.
USS Midway Museum
Located in downtown San Diego at Navy Pier, this maritime museum is best enjoyed via self-guided audio tour. Brace yourself for a few steep stairways and narrow passages as you navigate California's military history.
Frequently Asked Questions
How much does it cost to rent a holiday home in San Diego?
Prices for holiday accommodation in San Diego start at £43 per night.
How many holiday homes are available to book in San Diego?
There are currently 11286 holiday homes in San Diego to browse and book for your next trip.
What is the most popular holiday home amenity in San Diego?
When booking a holiday home in San Diego, consider looking for accommodation with internet, TVs, or pools, which are the three most popular amenities for this destination.
How many holiday homes are on offer in San Diego?
Holidaymakers looking for accommodation in San Diego will be pleased to know that there are 11286 options on offer, with prices starting from just £43 per night.
Am I allowed to bring my pet when staying in a San Diego holiday home?
Finding accommodation in San Diego for you and your dog is definitely possible, with 1,627 pet-friendly holiday homes available.
What's the best time of year to travel to San Diego?
Book your San Diego holiday in June or July to avoid a washout; these are the months with the least amount of rain.
We list offers from thousands of providers, including: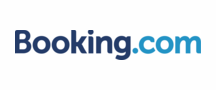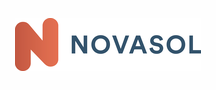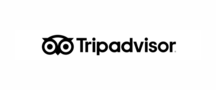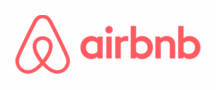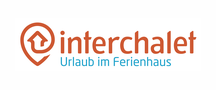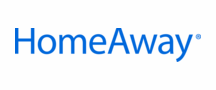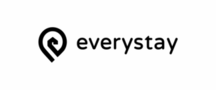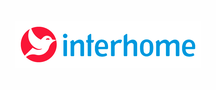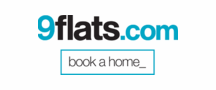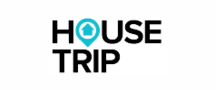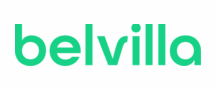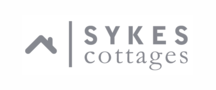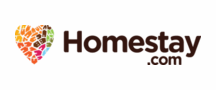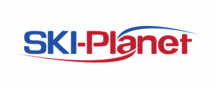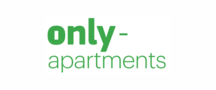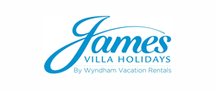 Top holiday destinations near San Diego
What are the top neighbourhoods in San Diego?
Explore More Holiday Ideas