Choose the perfect holiday letting
Save up to 60%
Best holiday rental deals in Scarborough
Discover a letting that meets your preferences among the 10,466 beautiful lettings from 25 holiday letting websites in Scarborough District. HomeToGo allows you to easily search and compare the offers for each property from different holiday letting websites to find the best deal and save up to 60%.
Recommended holiday lettings in Scarborough
Rent a holiday home, apartment or cottage in Scarborough from just £47 per night
Holiday rentals with wifi
Holiday homes and cottages with a garden
Best holiday homes with a patio or terrace
Popular holiday rental amenities in Scarborough
Scarborough District is a fantastic holiday destination if you want an accommodation with a pool. A few of the accommodation options there provide one. Cottage with pools in Scarborough District are a good choice for groups of 4 and have an average cost of £170 a night. If you would also like to be close to the water, nearly all of the rentals offering a pool are situated within 2 kilometres of the waterfront. If you own a pet, you can easily find a pet-friendly property in Scarborough District. If this is a top requirement for you, check the apartment rentals in Scarborough District. This is the most pet-friendly type of accommodation there. A few of the pet-friendly properties are located less than 2 kilometres away from the city centre.
Price and Availability Index for Scarborough
Holiday Letting Price Information in Scarborough
We analysed price data and summarised them in this graph, which shows holiday letting prices for the next twelve months in Scarborough. Prices rise in December and reach an average of £370 a night (24/12 - 31/12), making it the most expensive time to book a rental in the next 12 months. Holiday letting prices go down to £123 per night in March (05/03 - 12/03).
Holiday Home Availability Information in Scarborough
The graph shows the weekly availability rate in Scarborough for the next twelve months. The busiest time to book a holiday letting in Scarborough so far is in January (29/01 - 05/02), where only 59 rentals are available. Conversely, you will find the highest number of available rentals during one week in November (26/11 - 03/12).
The Weather in Scarborough
7-Day Weather Forecast in Scarborough
Accommodation options for your holiday in Scarborough
In Scarborough District, a few of the holiday properties in Scarborough District are house rentals, which represent 19.05% of the listed properties. The median size of house rentals in Scarborough District is 111 m², with a median price of £234 a night. Furthermore, these rentals are usually a great option for medium-sized groups and families, as that is the average number of people that house rentals can host in Scarborough District. If you would prefer to book a different property type, you may want to check out apartment rentals, which are the second most common accommodation type in Scarborough District. Apartment rentals in Scarborough District are 71 m² on average, with an average price of £200 a night.
Enjoy a classic seaside holiday with a Scarborough holiday cottage
The seaside town of Scarborough is the largest such town in North Yorkshire, and is home to a picturesque landscape filled with beautiful architecture, seaside charm, and - of course - excellent beaches. The town's excellent beaches and many attractions beckon solo visitors and groups alike.
Step outside your holiday accommodation and indulge in water sports, nature walks, shopping, and fossil hunting. Other attractions include Scarborough Castle, the harbour, and the grave of famous novelist Anne Brontë. Whatever your interests are, you'll find plenty to do during a stay at one of our many Scarborough holiday cottages.
How to get to Scarborough District?
Getting to your Scarborough accommodation
Scarborough can easily be reached via train, coach and car from Manchester or Leeds. As the area surrounding Scarborough is scenic, it may be appealing to rent a car and drive to your holiday cottage. There is no airport in Scarborough, but it is served by Manchester and Leeds airports.
Where to find the best food in Scarborough?
What to eat in Scarborough
A gastronomic tour in Scarborough is worth your while – you can look forward to sampling tasty treats that combine British and European twists.
Self-catering holiday homes Scarborough offers plenty of local ingredients you can pick up to prepare the ultimate meal at your self-catering holiday cottage. The region is renowned for its cakes – head to North Bay for freshly baked goodies. If you prefer to bake your own, Brunswick Shopping Centre stocks a variety of ingredients, including honey.
Leeds Fisheries This eatery, whose dining area has beautiful views through its windows, is popular for its flavourful and flaky seafood, including cod and haddock. Accompany your meal with tea with bread and butter.
Yorkshire Coast As you bask on Yorkshire's beaches, hunger is likely to kick in. Visit the Magpie Café for a plate of Yorkshire fish and chips or Whitby's Quayside for Sunday roasts with crispy trimmings and Yorkshire pudding.
Lanterna This eatery serves authentic Northern Italian cuisine prepared by chef Giorgio Alessio. The atmosphere is reminiscent of Giorgio's native home, Piedmont, Italy. Although you won't find pizza here, you can still indulge in delectable dishes cooked using traditional Italian techniques.
Bryherstones Country Inn Looking for a traditional English meal? Visit the Bryherstones and taste the best dishes from Yorkshire's past. The atmosphere here is 100% Yorkshire. The meat is from local butchers, and the produce is from the area's farms. If you're new in Yorkshire, this is a great place to start.
What is the weather like in Scarborough?
Weather in Scarborough
Scarborough's weather can best be described as mixed. Summer is warm, but occasional rainy days should be expected, while the winter brings cold temperatures and windy conditions. Damp, overcast weather can happen at any time of the year, so make sure you bring plenty of waterproof gear to keep you dry. Don't be put off by the less than excellent weather prospects; fun in Scarborough is not as dependent on the weather as it is elsewhere.
What are the top sights in Scarborough?
Scarborough's top attractions
Scarborough's main draw is its dramatic coastline. Renting a flat or holiday cottage near the sea is the perfect way to appreciate its natural beauty. Head on over to South Bay (commonly known as Scarborough Beach), grab some fish and chips, and go for a stroll. This is a superb, classic English seaside beach, with great views out over the water.
Away from the beach is the usual seaside fare, such as cafes, shops, arcade areas, and more. Even if the weather isn't the best, this is still a great spot to while away a few hours. By booking a Scarborough holiday cottage, you have somewhere warm and cosy close by to return to at the end of a long day exploring the coast.
Scarborough Castle dates back to the 12th century, though the site has history that dates back over 3,000 years. This is a terrific day out for the whole family. Explore the ruins and take in the great views of the coast. You'll enjoy the history and the lovely tea room, while the kids can become engrossed in history as they watch re-enactments of the famous battles that have taken place at the castle over the years. It's a must see, although the walk up to the castle can sometimes be a little challenging, especially when it's cold and blustery outside.
If you can, try to see a performance at the Scarborough Spa. This 19th century building is magnificent and has a long history, and it's still used for performances to this day. A large complex with a number of stages and rooms, it hosts regular events and has an on-site dining room. Whether admiring the beauty of the building or away at the sea, it's a great experience that transports you back to the Victorian era.
What are the best activities for families in Scarborough?
Scarborough for children
Children will love their stay in a Scarborough holiday cottage or flat, not the least because of all the fun they'll have at the beach. If sandcastles aren't quite cutting it, treat them to a seaside donkey ride and make it extra special.
At the Rotunda Museum, which opened in 1929, they can indulge in their love for dinosaurs and all things Jurassic. There they can see fossils of the kinds of beasts that used to roam Scarborough, which will get them excited to look for fossils themselves along the coastline! Hands-on activities ensure they're thoroughly engaged in this one of a kind, historic museum.
Your kids won't have seen anything like the North Bay Railway before. One of the town's best attractions, this miniature railway has been a Scarborough attraction for more than 80 years and features a tiny train that visitors can take a ride on.
When the sun is shining, there are few better places than Peasholm Park, Scarborough's best park. There's a lake that visitors can row or canoe on, as well as lovely streams that make the park popular for afternoon strolls. During the summer, concerts are often held at the bandstand, so try your best to attend one while you're staying in Scarborough.
Where are the unique attractions in Scarborough?
What to do with pets in Scarborough
You'll find plenty of pet friendly holiday accommodation in Scarborough - and plenty to keep you both entertained! You and your pet can explore Scarborough's long history, dig into the coastal way of life, and enjoy the town's sandy beaches.
Beachside cottages Scarborough offers a number of quaint holiday cottages on the beach where you can enjoy the sea air and relax with your pet on the sandy beaches.
Holiday flats There are many pet friendly holiday flats in Scarborough: from your holiday flat in the centre of town you have easy access to restaurants and amenities.
Country cabins Rent a cosy cabin in the countryside near Scarborough and take your pet on a walk to the dramatic Scarborough castle.
What are the must-see attractions in Scarborough?
Things to do in Scarborough: Dramatic scenery and vintage rides
Peasholm Park
With a lake where you can enjoy water sports, and a natural glen with ponds and waterfalls, Peasholm Park is a stunning attraction all-year round.
Scarborough Beach
Find soft sand, perfect for sunbathing on, and calm waters at Scarborough's South Beach. The wilder North Beach is a surfing hotspot.
North Bay Railway
One of the UK's oldest miniature seaside railways offers trips along Scarborough's beautiful coastline. You'll also find an adjacent boating lake, sky trail, café and historic water chute.
Scarborough Castle
With stunning views over Yorkshire's rugged coastline, Scarborough Castle sits on an Iron Age settlement. It boasts a Roman signal station, Anglo Saxon chapel and structures built between 1130 and the 1700s.
The Scarborough Fair Collection
Old steam engines, vintage fairground rides and classic cars make the Scarborough Fair Collection one of Yorkshire's best-loved attractions.
Frequently Asked Questions
How much does it cost to rent a holiday home in Scarborough?
Prices for holiday accommodation in Scarborough start at £47 per night.
How many holiday homes are available to book in Scarborough?
November is the time of year with the highest amount of House rentals and Apartment rentals available in Scarborough, so you'll find plenty of great holiday deals during this month.
What is the most popular holiday home amenity in Scarborough?
The top three amenities our customers choose for holiday rentals in Scarborough are TVs, internet and gardens.
How many holiday homes are on offer in Scarborough?
With 10,466 holiday rentals available in Scarborough, you're sure to find the perfect accommodation for your visit.
Am I allowed to bring my pet when staying in a Scarborough holiday home?
Dogs are welcome in Scarborough, which is home to 1,682 pet-friendly holiday homes.
What's the best time of year to travel to Scarborough?
Book your Scarborough holiday in May or April to avoid a washout; these are the months with the least amount of rain.
We list offers from thousands of providers, including: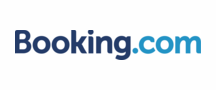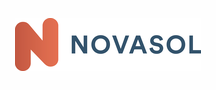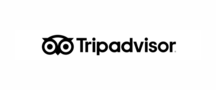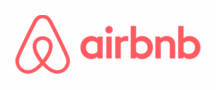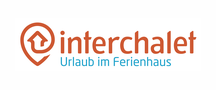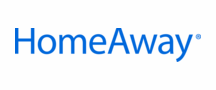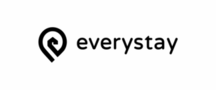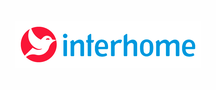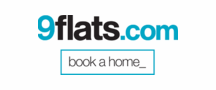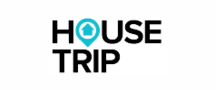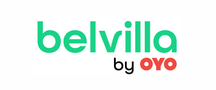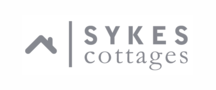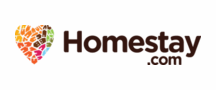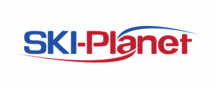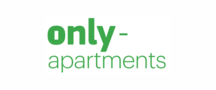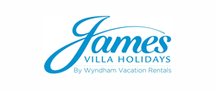 Find holiday inspiration for your next trip