Choose the perfect holiday letting
Save up to 40%
Best holiday rental deals in Sevierville
Recommended holiday lettings in Sevierville
Rent a holiday home, apartment or cottage in Sevierville from just £73 per night
Holiday rentals with wifi
Most popular holiday lettings with a fireplace
Apartments and holiday lettings with a kitchen
Popular holiday rental amenities in Sevierville
Our filters will help you find the perfect holiday letting in Sevierville. Many properties in Sevierville include internet or TVs, which makes it a great holiday destination if you need internet access during your holidays or you never miss an episode of your favourite show. Plan your holidays in advance if you want a letting with a balcony or a patio or you want a letting with a sauna. There are just 105 listed lettings providing balconies/patios and 113 properties with saunas.
Price and Availability Index for Sevierville
Holiday Letting Price Information in Sevierville
Holiday Home Availability Information in Sevierville
The Weather in Sevierville
7-Day Weather Forecast in Sevierville
Accommodation options for your holiday in Sevierville
In Sevierville, house rentals are the most common accommodation option. The average rental fee for this specific type of property is £484 per night, with an average area of 195 m². Furthermore, house rentals are great for large groups, since most can welcome 9 holidaymakers. Travellers who prefer something else can also compare many hotel rooms, which are the other most popular accommodation option in Sevierville. Our analysis shows that the median cost of hotel rooms is £148 a night for an area of 48 m².
Sunny days in your incomparable Sevierville holiday accommodation
Choose from comfy cottages and poolside mansions in Sevierville where your ideal holiday accommodation awaits you. Moonshine, zip lines, and monkeys are experiences you can enjoy from your new abode, not to mention Tennessee's huge collection of incredible caverns, wheeling eagles, and fascinating military history.
What are the best places to discover the arts and culture of Sevierville?
What to see in Sevierville
Visit the Tennessee Museum of Aviation and discover the magic of flight anew. From military fighter planes from both world wars to a flight simulator and thousands of artifacts housed in a 35,000 square foot hangar, you'll be fascinated by what's in store. Go on a guided tour to get the low-down on these pinnacles of engineering.
Where are the unique attractions in Sevierville?
Discover nature in the Smoky Mountains
Rainforest Adventures Zoo has one of the finest collections of animal species in the state and collaborates with Disney World to bring audiences the most spectacular animals that share our planet. Located in the stunning mountains near Gatlinburg and Pigeon Forge, you'll see a collection of creatures spanning mammals, rainforest birds, reptiles, and amphibians. Look out for the bugs' area!
What are the must-see attractions in Sevierville?
Experiences to be had in Sevierville
Zipline and Aerial Adventure Parks
Swing. Zip. Climb. Your two hour treetop adventure takes you through cargo nets, ziplines and dangling bridges. You'll be challenged by this exciting aerial attraction, but don't worry, helpful guides show you how its done while telling you all about the sights from your lofty perches in this verdant forest.
Tennessee Legend Distillery
Live the legend and enjoy the landscape of the Smokies in a bottle. This is the best collection of moonshine for miles, and you can sample a huge variety of flavors, such as whiskey, cream liqueur and vodka, at tastings. Stop in and stock up!
Smoky Mountain Deer Farm
Children love visits to this amazing deer farm and stables where you can ride horses into 140 acres of vibrant countryside, feed a llama, and watch the elegant deer scamper around. You'll also befriend miniature horses, watusi, highland cattle, donkies and...zonkeys.
Eagles Spring Winery
Friendly expert hosts guide you through the world of wine as you learn by smelling and tasting a fabulous selection of local products. Try the honey based wines produced right here, and go for a wander around the winery which is set in picturesque scenery where real eagles are sometimes spotted soaring overhead.
Forbidden Caverns
These formidably titled caves are some of the most spectacular in all of America. Tennessee has more caves than any other state, with over 8,350 registered at present. Look out for sparkling crystals, towering rock chimneys, and grottoes where clear springs flow. Your tour guide reveals the caves with the help of lighting effects, sound installations, and presentations.
Frequently Asked Questions
How much does it cost to rent a holiday home in Sevierville?
Prices for holiday accommodation in Sevierville start at £73 per night.
How many holiday homes are available to book in Sevierville?
February is the time of year with the highest amount of House rentals and Hotel rooms available in Sevierville, so you'll find plenty of great holiday deals during this month.
What is the most popular holiday home amenity in Sevierville?
When booking a holiday home in Sevierville, consider looking for accommodation with internet, TVs, or barbecues, which are the three most popular amenities for this destination.
How many holiday homes are on offer in Sevierville?
With 4943 holiday rentals available in Sevierville, you're sure to find the perfect accommodation for your visit.
Am I allowed to bring my pet when staying in a Sevierville holiday home?
Finding accommodation in Sevierville for you and your dog is definitely possible, with 435 pet-friendly holiday homes available.
What's the best time of year to travel to Sevierville?
June and July are the warmest months in Sevierville, while September and October have the least rain.
We list offers from thousands of providers, including: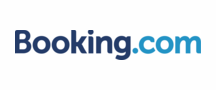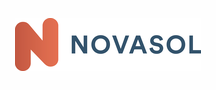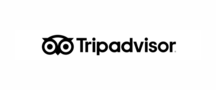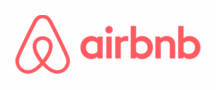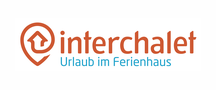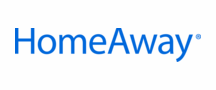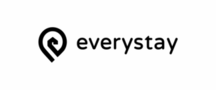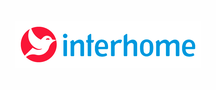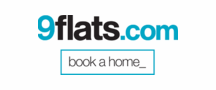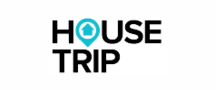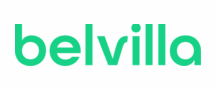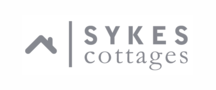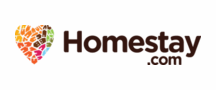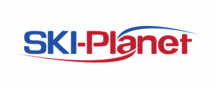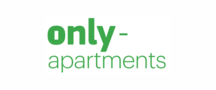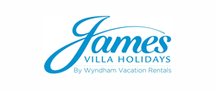 Top holiday destinations near Sevierville
Explore More Holiday Ideas