Choose the perfect holiday letting
Save up to 46%
Best holiday rental deals in Siesta Key
Recommended holiday lettings in Siesta Key
Rent a holiday home, apartment or cottage in Siesta Key from just £83 per night
Holiday rentals with wifi
Holiday lettings and apartments with air conditioning
Apartments and holiday lettings with a kitchen
Popular holiday rental amenities in Siesta Key
You will have a lot of holiday lets to choose from if you are looking for a rental offering a pool in Siesta Key. Interestingly, our data show that more apartment rentals have pools than condo. Also, they're able to host 6 people, on average, while condo with pools can accommodate an average of 5 visitors. If, ideally, you would like to be near the water, all of the holiday rentals providing a pool are within 2 kilometres of the waterfront.
The Weather in Siesta Key
7-Day Weather Forecast in Siesta Key
Accommodation options for your holiday in Siesta Key
In Siesta Key, one-third of the 3592 accommodation types in Siesta Key are apartment rentals, which represent 36.15% of the short-term lettings. These properties have a median size of 101 m² and cost, on average, £237 per night. Furthermore, this category of residence tends to be ideal for medium-sized groups and families, since the majority of apartment rentals can host at least 5 people. Travellers looking for another type of accommodation can also compare many house rentals, which are the second most popular accommodation type in Siesta Key. House rentals have an average size of 228 m² in Siesta Key.
Siesta Key vacation rentals: the perfect beach holiday in an island paradise
Not far from Sarasota, and just next to the enticing Gulf of Mexico, sits the eight mile long Siesta Key. It's been named America's Best Beach, and once you get here, it's easy to see why. Its four main beaches are best known for their white sand, pure blue waters, and lots of sports activities.
A family-friendly location, the region is ideal for those with children, however Siesta Key also offers the perfect romantic setting for couples. Dinner while bathed in moonlight at a waterfront oyster bar? Breakfast from your beach terrace in your Siesta Key holiday home? With any Siesta Key holiday letting you choose, you'll have direct access to the bay and beach — just footsteps away. Around the shore are many dining options and plenty of activities to choose from. Restaurants range from budget to luxurious; the beaches here some of the most coveted in the country. In short, Siesta Key is an island paradise.
Where to find the best food in Siesta Key?
What to eat in Siesta Key
Being a beach destination means there's unlimited seafood to enjoy. When you come to Siesta Key, be sure to try out the well-known seafront restaurants. Try the freshest lobsters, crabs and crayfish; sip margaritas in the sunshine, or twilight. Whether cooking in your Siesta Key holiday letting , or dining out in this relaxed beachy vibe, you'll enjoy this part of every day.
What is the weather like in Siesta Key?
Perfect beach climate in Siesta Key
Come to your Siesta Key holiday letting during the summer to enjoy Siesta Key's warm yet temperate climate. May through September are the warmest months of the year, while Siesta Key's cold season goes from December until February. So if you want to get some sunbathing in, plan to come during the early to mid-summer months.
What are the top sights in Siesta Key?
The beaches of Siesta Key
Water sport lovers will have a blast in Siesta Key; it's the ultimate beach destination. Its four main areas are: Siesta Beach, Crescent Beach, Turtle Beach and Siesta Key Village. When staying in your Siesta Key holiday letting , try visiting each one, as they all have a unique charm.
The most popular, Siesta Beach, was in fact rated the number one beach in the United States in 2011. Here, you can lounge on its lovely quartz sand, enjoying the cool feeling under your toes. Try some active sports in the tennis and volleyball courts, or go with your family for a picnic. For catching the gorgeous sunset, head to Crescent Beach, known for its fine white sands. With its stunning blue waters and peaceful vibe, it's also a great place for a romantic date with your favourites person.
You'll find Turtle Beach on Siesta Key's southern tip. It's notably darker sand has more shells, so if you love collecting, or have little ones who do, head there. There are also playgrounds and sports areas on the sand, which is likely to be not close to your Siesta Beach holiday letting .
Siesta Village is where you'll get to see wildlife like parrots and various shore birds. Don't forget your camera if you enjoy nature photography. You may just spy a beautiful snowy egret, an ibis or a stork. Those who love the underwater thrill of snorkeling can head out to Point of Rocks. It's an area lauded as the best spot on Florida's west coast for snorkeling.
What are the best activities for families in Siesta Key?
Where to go with children in Siesta Key
Got kids? After a morning sleeping in at your Siesta Key holiday home, go check out the Crowley Museum & Nature Centre, where you can enjoy hiking around nature trails, visit the wildlife sanctuary, and overlook the Myakka River. Another interesting place for kids near to your Siesta Key holiday letting is the Florida Gulf Coast Railroad Museum, open most weekends. At the Mote Marine Laboratory and Science Centre, both young and old can enjoy learning about marine life. Visit their giant aquariums and see sharks, eels or manatees up close. If your young ones ever want to experience circus life, they can learn all about it at the Circus Museum.
Whether you choose to lounge around on the beach all day, work on your tan, or take up a more active holiday activities around Siesta Key Beach, you'll have a great time. Your Siesta Key holiday home has all the amenities you need to make this holiday perfect.
What are the must-see attractions in Siesta Key?
Discover paradise at Siesta Key
Point of Rocks
Forming a natural boundary at Crescent Beach's south end, Point-of-Rocks is great for snorkelling and shallow-water bathing. Children will especially enjoy discovering the marine life.
Turtle Beach
Named after the turtles who nest here, Turtle Beach is perfect for family picnics and taking in picturesque sunsets. Collect shells, swim, sunbathe or fish here.
Siesta Farmers Market
This market has it all from fruit, vegetables and olive oil, to paintings, vintage photos, shell artwork, ceramics and beauty products. After bargain hunting, relax with a coffee and enjoy the live music.
Siesta Beach
White-powdered sand, turquoise waters and gentle breezes define the tropical paradise that is Siesta Beach. This award-winning beach is unbeatable for blissful atmosphere, even offering the chance to spot dolphins.
Crescent Beach
This southern portion of Siesta Beach has won the accolade of having "the whitest and finest sand in the world". Paddleboarding, kayaking and snorkelling are popular activities here.
Frequently Asked Questions
How much does it cost to rent a holiday home in Siesta Key?
Prices for holiday accommodation in Siesta Key start at £83 per night.
What is the most popular holiday home amenity in Siesta Key?
Travellers planning holidays to Siesta Key most often look for internet, pools, and TVs when it comes to accommodation amenities.
How many holiday homes are on offer in Siesta Key?
Holidaymakers looking for accommodation in Siesta Key will be pleased to know that there are 3554 options on offer, with prices starting from just £83 per night.
Am I allowed to bring my pet when staying in a Siesta Key holiday home?
Yes, there are 189 holiday homes in Siesta Key that allow pets, with an average price of £688 per night.
What's the best time of year to travel to Siesta Key?
August and June are the warmest months in Siesta Key, while January and December have the least rain.
We list offers from thousands of providers, including: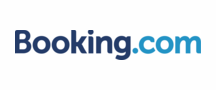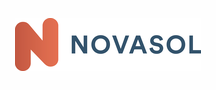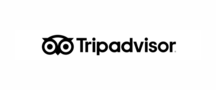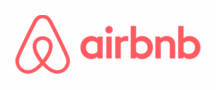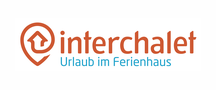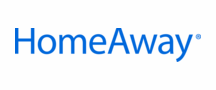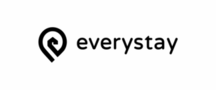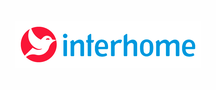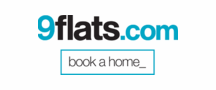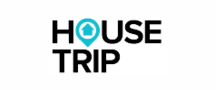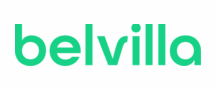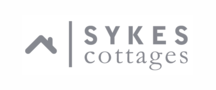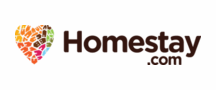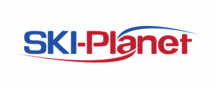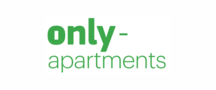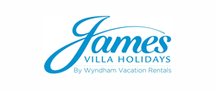 Top holiday destinations near Siesta Key
Explore More Holiday Ideas