Choose the perfect holiday letting
Save up to 74%
Best holiday rental deals in South Lake Tahoe
Recommended holiday lettings in South Lake Tahoe
Rent a holiday home, apartment or cottage in South Lake Tahoe from just £105 per night
Holiday rentals with wifi
Apartments and holiday lettings with a kitchen
Most popular holiday lettings with a fireplace
Popular holiday rental amenities in South Lake Tahoe
Nearly half of the holiday rentals provide a pool, which makes South Lake Tahoe a wonderful destination for holidaymakers looking to spend their holidays poolside. Our data show that more hotel rooms provide pools than condo. Additionally, they're able to host 5 holidaymakers, on average, while condo with pools can accommodate an average of 6 people. Nearly all of South Lake Tahoe's holiday rentals with pools are within 2 kilometres of water, so you can choose between some pool time or waterfront moments.
Price and Availability Index for South Lake Tahoe
Holiday Letting Price Information in South Lake Tahoe
Holiday Home Availability Information in South Lake Tahoe
The Weather in South Lake Tahoe
7-Day Weather Forecast in South Lake Tahoe
Accommodation options for your holiday in South Lake Tahoe
In South Lake Tahoe, house rentals are the most typical type of accommodation on offer. The average size of house rentals in South Lake Tahoe is 196 m², and they cost, on average, £593 a night. Furthermore, these holiday properties tend to be great for large groups, as most can welcome 9 holidaymakers. If you would prefer to book another accommodation type, you may want to check hotel rooms, which are the second most typical property type in South Lake Tahoe. These properties cost £303 a night , on average, and have an average size of 54 m².
Enjoy a different California with South Lake Tahoe holiday lettings
It was Mark Twain himself who said that Lake Tahoe was "the fairest picture the whole Earth affords."
Your holiday letting in South Lake Tahoe will not disappoint, and this year-round destination is ideal for all travellers. Whether you're coming during winter, spring, fall, or summer, the lake delights. With beautiful turquoise colours, it shimmers as one of the country's deepest lakes. With 72 miles of shoreline, there's plenty of space to enjoy. Explore the the north shore of Lake Tahoe for more high-end entertainment, while the southern tip is packed with great restaurants and a younger crowd. To the west, you'll find rugged yet timeless charm, while the east retains a raw and natural, undeveloped beauty. From your holiday letting in South Lake Tahoe, the region is easy to navigate; even easier to enjoy!
Where to find the best food in South Lake Tahoe?
Eating your way around Lake Tahoe
After a day of exploring, we're betting your appetite will be bigger than ever. You're in luck here! The local philosophy is play hard, and eat well! With the many great restaurants in South Lake Tahoe, you will never go hungry. From local cafés to fine dining favorites, Lake Tahoe has it all. If you're feeling fancy, go for a meal at Riva Grill, or try the celebrates cuisine at Evans which serves American gourmet.
There's plenty of international fare, too — from Mexican to Italian, Japanese or American cuisine. You can choose from many breakfast specials, buffets or take-out services. One thing to note: even in the fancy restaurants, it is acceptable to dress casually while on holiday. If you'd prefer, you can always order takeout to enjoy in the privacy of your holiday letting in South Lake Tahoe.
What is the weather like in South Lake Tahoe?
Best times to visit South Lake Tahoe
If you're planning a beach trip, then arrive when the wildflowers bloom and it's sunny on the shores. That's July and August, when you can also go trail hiking and ride mountain bikes with stunning lake views. From September to October, expect temperatures to drop and the crowds to depart. The winter months of December to March present wonderful winter sports opportunities. Go skiing, snowboarding, or hiking with the whole family, then return to dry off and relax in the privacy of your holiday letting in South Lake Tahoe.
What are the top sights in South Lake Tahoe?
What to see in Lake Tahoe: best sights for visitors
Because the lake is sunny year-round, you have outdoor adventures guaranteed. In the summer, South Lake Tahoe offers swimming, kayaking, fishing, stand-up paddle boarding and other water sports. Ski-lovers can hit the slopes of Heavenly Mountain during winter, and artists and photographers can enjoy the lake no matter the season.
There's no end to the beautiful sights of Lake Tahoe. This picturesque destination includes the Sierra Nevada Mountains to the south and Emerald Bay State Park, only a short drive from South Lake Tahoe holiday homes. On Fentte Island, also called "little rock island," you'll find fascinating rock formations. The sunken treasures of Lake Tahoe can be studied at the Vikingsholm castle, where private tours can be arranged. Best of all, after enjoying all the sights and exploring the area, you get to return home to the comfort and convenience of your very own holiday letting in South Lake Tahoe.
What are the best places to discover the arts and culture of South Lake Tahoe?
Art and culture by the lake
The locals in the lake area take art very seriously. There are always some great art exhibits, galleries and live events to catch. Check out the Tahoe Art League which provides free monthly art demonstrations, workshops and classes for all ages.
Because the lake is so awe-inspiring, it nurtures one's creativity and speaks to the need to conserve the environment. You'll find many active groups constantly teaching the lake and mountain culture, encouraging art groups, and curating local art. Visit the Marcus Ashley Fine Art Gallery to witness some incredible lake-inspired works, and you'll quickly learn a lot about this special place, where spiritual and historical influences play a big role in conservation and culture.
Where are the unique attractions in South Lake Tahoe?
Excursion destinations in the Lake Tahoe area
A unique way to take in the sights while staying at your holiday home in South Lake Tahoe is by sleigh! Have some old-fashioned fun and ride along the Old Pony Express Trail to see Lake Tahoe's more spectacular views from harder-to-reach locations. Bring your kids, and keep your camera handy! Ride the sleigh, complete with jingle bells and crisp white snowflakes falling all around. It's a wonderful, classic Christmas-time experience.
Check out South Lake Tahoe is with a bird's-eye view! If you take a helicopter tour, you'll get the privilege of finding out why Emerald Bay is the most photographed spot on the lake. You can access all this and much more with ease when you book a holiday letting in South Lake Tahoe.
What are the must-see attractions in South Lake Tahoe?
Snow capped mountains and serene sunny side beaches at South Lake Tahoe
Pope Beach
Pope Beach is set amidst the Sierra Nevada Mountains and Lake Tahoe. It provides amazing views, splendid swimming opportunities and a way to unwind with the entire family.
Lower Eagle Falls
The best time to visit is in spring when the falls are full of water. Get a refreshing experience by trekking the 45 metre high waterfall trail.
Taylor Creek Visitor Centre
From the Taylor Creek Visitor Centre, follow the popular Rainbow Trail looping through the meadows and marshes. Connect with and follow a naturalist to discover how the meadow meets the lake.
B000352-1: Vikingsholm
Also known as Tahoe's hidden castle, Vikingsholm is a sprawling 38 room mansion inspired by Scandinavian architecture and made from local materials.
B000351-1: The Gondola at Heavenly
Take this 3.8 km cable car ride over Lake Tahoe up to the observation deck at 2,800 metres for a panoramic view of the lake, valley and the wilderness.
Frequently Asked Questions
How much does it cost to rent a holiday home in South Lake Tahoe?
Prices for holiday accommodation in South Lake Tahoe start at £105 per night.
How many holiday homes are available to book in South Lake Tahoe?
November is the time of year with the highest amount of House rentals and Hotel rooms available in South Lake Tahoe, so you'll find plenty of great holiday deals during this month.
What is the most popular holiday home amenity in South Lake Tahoe?
When booking a holiday home in South Lake Tahoe, consider looking for accommodation with internet, TVs, or barbecues, which are the three most popular amenities for this destination.
How many holiday homes are on offer in South Lake Tahoe?
Holidaymakers looking for accommodation in South Lake Tahoe will be pleased to know that there are 3682 options on offer, with prices starting from just £105 per night.
Am I allowed to bring my pet when staying in a South Lake Tahoe holiday home?
Finding accommodation in South Lake Tahoe for you and your dog is definitely possible, with 554 pet-friendly holiday homes available.
What's the best time of year to travel to South Lake Tahoe?
Book your South Lake Tahoe holiday in August or June to avoid a washout; these are the months with the least amount of rain.
We list offers from thousands of providers, including: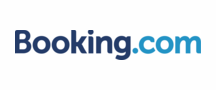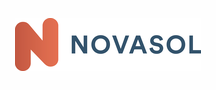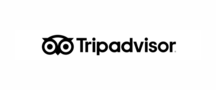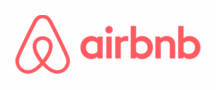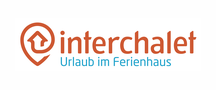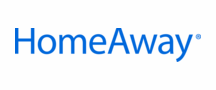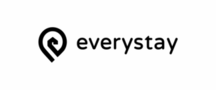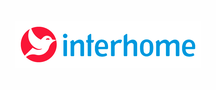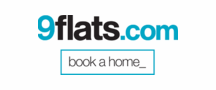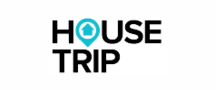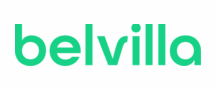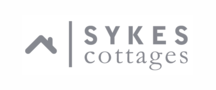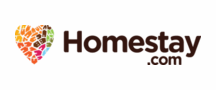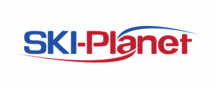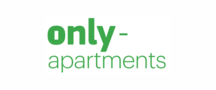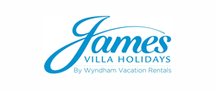 Top holiday destinations near South Lake Tahoe
Explore More Holiday Ideas