Choose the perfect holiday letting
Save up to 74%
Best holiday rental deals in Tenby
1,491 great holiday lettings from 22 different providers, such as Casamundo or Expedia, are currently available in Tenby. HomeToGo lets you instantly search and compare the prices for each rental from different partners to discover the best price and save up to 74%.
Recommended holiday lettings in Tenby
Rent a holiday home, apartment or cottage in Tenby from just £55 per night
Holiday rentals with wifi
Holiday homes and cottages with a garden
Apartments and holiday lettings with a kitchen
Popular holiday rental amenities in Tenby
Amenity filters are available to help you personalise your search for a great rental in Tenby. Tenby is the perfect destination to look for a property if you need internet access during your holidays or you never miss an episode of your favourite show, as the most frequently offered amenities are internet and TVs. It is also possible to look for a property if you are a grill master , as 43 of the rentals there include barbecues.
Price and Availability Index for Tenby
Holiday Letting Price Information in Tenby
We summarised price information data in the above graph to give you more insights into prices in Tenby. Tenby is most expensive in December (24/12 - 31/12), when prices are on average £297 a night. Prices decrease during one week of January (29/01 - 05/02), when average prices are £133.
Holiday Home Availability Information in Tenby
Our availability graph helps you identify the busiest months in Tenby. The week with the highest booking rate in the next 6 months is in May (28/05 - 04/06), when 50% of the holiday lettings are booked. It will be easy to find a holiday home that suits you in one week in October (29/10 - 05/11), when 90 of the rentals are still available.
7-Day Weather Forecast in Tenby
Accommodation options for your holiday in Tenby
Users who are searching for apartment rentals in Tenby can find a lot of options to choose from, since this is the most prevalent accomodation type on offer there. The average rental fee for this specific type of property is £217 a night, with an average area of 113 m². Moreover, these properties are usually optimal for medium-sized groups and families, as that's the average number of guests that apartment rentals can host in Tenby. If you would prefer to book an alternative property type, you may want to consider bed & breakfast rentals, which are the other most typical type of accommodation in Tenby. Our analysis shows that the average cost of bed & breakfast rentals is £101 a night for an area of 19 m².
A restful seaside break awaits at your Tenby holiday cottage
With its windswept beaches and historic old town, Tenby is a picture postcard destination. Pastel-painted houses look out over cliffs and sandy bays with some of the UK's best beaches. You may crave the sweeping vistas and fresh air the Pembrokeshire Coast Path offers, or you may prefer to explore the town's sights, which range from 15th- and 16th-century architecture to the Tenby Museum and Art Gallery. A fun break undoubtedly awaits you at your Tenby holiday cottage.
Where to find the best food in Tenby?
What to eat in Tenby
Experience ocean front dining culture in full swing at Tenby, where waterfront restaurants are the high point of any itinerary. A number of cafes are pet-friendly, so don't be too surprised if there's a dog lounging by the next table! Blueberry's Restaurant has an excellent breakfast choice of scones, cakes, pies, and baguettes.
The Bay of Bengal offers soothing sea views and succulent Indian fare, while Barbucci entices with its Indian and Bangladeshi delicacies. The pet-friendly Buccaneer Pub houses a sunny beer garden where guests are served generous portions of pub grub and chilled beer. Complete the treat with a stop at Cadwaladers Ice Cream Shop.
What is the weather like in Tenby?
Weather in Tenby
The best time to visit Tenby is during summer, when the famous Welsh blue sky makes its appearance. It does get crowded as holidaymakers arrive from Swansea, Cardiff and further afield, so try to book your Tenby holiday cottage well in advance. If you visit in spring or autumn, you'll get more peace and quiet, plus there will be some good discounts on Tenby holiday accommodation.
What are the top sights in Tenby?
What to do in Tenby
Known as "Little England Beyond Wales", Tenby delights with its pubs, ice cream parlours and cafes that are perfect for people-watching. Popular among the town's attractions is the glassblower demonstrating his craft — you can even buy some handcrafted ornamental glassware here. The 15th-century St Mary's Church is hard to miss with its towering spire and carved ceiling bosses.
Walk down to the harbour from your holiday cottage and take a cruise to the monastic Caldey Island, a haven for bird watchers and an oasis of calm. Tenby's Welsh name, Dinbych-y-Pysgod, translates as 'Little Fortress of the Fish'. A fishing expedition will prove this name quite right. Meanwhile, the sandy Freshwater East Beach beguiles with its scenic coastal paths, sand dunes and wildlife.
Fancy riding through Welsh dramatic coasts and woodlands on a handsome horse? Look no further than Nolton Stables where even novices are welcome. For insider information on Tenby's resident pirates, aliens and witches, try the Tenby Ghost Walk, which takes visitors through some of the town's eeriest corners. And afterwards, come home and unwind in your Tenby holiday letting.
What are the best places to discover the arts and culture of Tenby?
Art and culture in Tenby
The Art Matters & White Lion St Gallery features a great selection of sculptures, ceramics, prints, and paintings. There's also Babi-Beau cafe, which regularly hosts arts & crafts sessions, children's parties, sewing and mask-making workshops.
The oldest independent museum in Wales, the Tenby Museum and Art Gallery, sits beautifully atop Castle Hill. You can also enjoy informative videos of the launching of the life boat and its recovery at the Tenby Lifeboat Station. For some more art and history, go to Quay Hill, right above the harbour, where Tudor Merchants House recounts the life of a wealthy 16th-century merchant .
What are the best activities for families in Tenby?
Family holidays in Tenby
Kids and adults alike will enjoy Battlefield Live, an outdoor combat gaming experience. For some more physical action, the indoor Blue Lagoon Water Park has everything from rapids, slides and lazy waves. Dinosaur Park is another value-for-money attraction that'll keep the kids happy and occupied for at least half a day. Say hello to the animals at Anna's Welsh Zoo where wallabies and llamas eagerly await your arrival.
The medieval harbour town of Tenby has a unique atmosphere and an endless selection of fun activities for all the family. Book your Tenby holiday cottage now to see what the fuss is all about.
Where are the unique attractions in Tenby?
Trips and excursions from Tenby
For sweeping views of Caldey Island, head to the Pembrokeshire Coastal Path. The rival village of Saunderfoot lies just three miles away from Tenby and has a nice harbour, a sandy beach and cafes. Those in the mood to venture further out can drive down Wales' south-west coast to discover its rugged landscapes and unique culture.
Holidays with pets in Tenby
Boasting plenty of outdoor spaces, Tenby is the ideal location for holidaying with your four-legged friends. Many of Tenby's holiday cottages allow you to bring your pets, and many of the town's pubs welcome dogs, meaning you don't have to leave them at home when you go away. Here are three of the best ideas for what to do with pets in Tenby.
Walk the Pembrokeshire Coast Path Winding over 300km of breathtaking coastal paths, country lanes, and bridleways, the Pembrokeshire Coast Path is a haven for dogs and dog-lovers alike. Dogs are welcome on most beaches, although there are some restrictions in summer. Your furry friends are even welcome on the buses that ferry passengers between the coastal areas.
Visit Manorbier Bay With its craggy rockpools and wide expanse of sand, Manorbier Beach is the perfect dog-friendly location. Dogs are welcome year-round, and there is a pretty coastal path off the beach leading eastwards towards Swanlake Bay or westwards towards Presipe bay and Skrinkle Haven.
Take your pooch to the dog agility course Just outside Tenby, Heatherton's dog agility course is the perfect place for exercising your dog. Ten obstacles, including a tunnel, hurdles and a bridge, test your pet's skill and agility, making for a fun day out for all the family.
Holiday rentals by the beach in Tenby
Tenby is home to some stunning beaches, many of which have Blue Flag awards. In fact, Tenby has a reputation for being one of England and Wales' cleanest holiday destinations. Do you dream of waking up next to the roar of the sea or do you want to enjoy pleasant views of the harbour while staying close to the action of town? Whatever you want out of a beach holiday, you'll find it in Tenby.
North Beach This easy-to-access Blue Flag beach boasts tremendous views over Carmarthen Bay. The long sandy stretch is flanked by craggy cliffs but is situated close enough to town to have plenty of holiday homes nearby.
South Beach This 2km long beach extends between St Catherine's island and Giltar Point. Less busy than North Beach, South Beach offers peace and tranquillity. Book a hotel overlooking South Beach for stunning sea views.
Harbour Beach Stay close to the picturesque harbour for easy access to the small yet lovely Harbour Beach. A raised walkway extends to North Beach and the harbour offers boat trips to Caldey Island.
What are the must-see attractions in Tenby?
What to visit in Tenby
Manor Wildlife Park
Also known as Anna's Welsh Zoo, after TV presenter and owner Anna Ryder Richardson, this 52-acre park houses endangered species such as oryxes, Damara zebras, tapirs and Sumatran tigers.
Carew Castle
Wander around the castle's atmospheric ramparts and walls, and visit the onsite water mill. Kids love the grazing ponies, gargoyles and beautiful stained glass chapel window.
Tenby Lifeboat Station
Established in 1852, this historic lifeboat station enjoys its clifftop setting while providing comprehensive information on the Royal National Lifeboat Institution.
Heatherton World of Activities
Kids and adults alike can take their pick from zip-lining, rifle shooting, high-rope climbing, archery, paintball and water zorbing among other activities. Even your dog can have fun here, on the dog agility track.
Castle Beach
Visit Castle Beach for its dramatic cliff views, and soft golden sandy beaches, perfect for building sand castles, basking in the sun or enjoying a leisurely swim. Shore facilities include toilets, a cafe and a museum/art gallery.
Frequently Asked Questions
How much does it cost to rent a holiday home in Tenby?
Prices for holiday accommodation in Tenby start at £55 per night.
How many holiday homes are available to book in Tenby?
There are currently 1,432 holiday homes in Tenby to browse and book for your next trip.
What is the most popular holiday home amenity in Tenby?
Travellers planning holidays to Tenby most often look for internet, TVs, and dishwashers when it comes to accommodation amenities.
How many holiday homes are on offer in Tenby?
With 1,432 holiday rentals available in Tenby, you're sure to find the perfect accommodation for your visit.
Am I allowed to bring my pet when staying in a Tenby holiday home?
Dogs are welcome in Tenby, which is home to 167 pet-friendly holiday homes.
What's the best time of year to travel to Tenby?
Book your Tenby holiday in April or May to avoid a washout; these are the months with the least amount of rain.
We list offers from thousands of providers, including: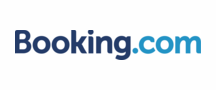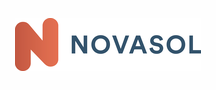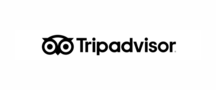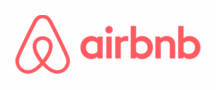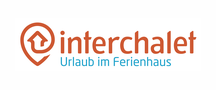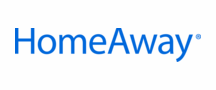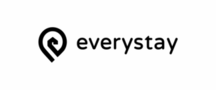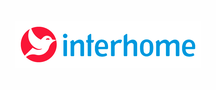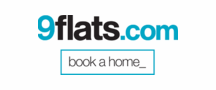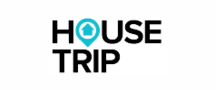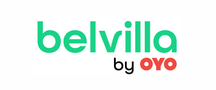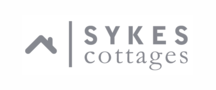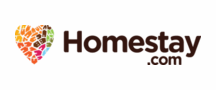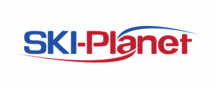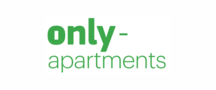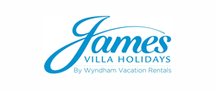 Find holiday inspiration for your next trip