Choose the perfect holiday letting
Save up to 24%
Best holiday rental deals in Tenerife
Compare 38,523 holiday lettings available in Tenerife and find a welcoming place for a relaxing holiday. HomeToGo allows you to instantly search and compare the offers for each rental from different providers to discover the best price and save up to 24%.
Recommended holiday lettings in Tenerife
Rent a holiday home, apartment or cottage in Tenerife from just £28 per night
Holiday rentals with wifi
Best holiday homes with a patio or terrace
Apartments and holiday lettings with a kitchen
Popular holiday rental amenities in Tenerife
Rentals can be selected based on various criteria. Just above, you can see the number of properties that offer a particular amenity in Tenerife. Tenerife is the ideal spot to book an accommodation if you can't imagine a holiday without internet or you want to tune out with some TV time, as the most frequently offered features are internet and TVs. Not as many accommodation options in Tenerife are available if you love sweating the stress away in saunas or you want a rental with a jacuzzi , as saunas and hot tubs are not often provided in Tenerife.
Price and Availability Index for Tenerife
Holiday Letting Price Information in Tenerife
We analysed price data and summarised them in this graph, which shows holiday letting prices for the next twelve months in Tenerife. Tenerife is most expensive in December (24/12 - 31/12), when prices are on average £120 a night. Prices drop in April to an average of £77 per night (30/04 - 07/05).
Holiday Home Availability Information in Tenerife
The graph shows the weekly availability rate in Tenerife for the next twelve months. The week with the highest booking rate is in February (05/02 - 12/02). Only 29 of the rentals are still available. People tend to travel to Tenerife least during a week in August (27/08 - 03/09) when only 15% of the rentals are booked.
7-Day Weather Forecast in Tenerife
Accommodation options for your holiday in Tenerife
Nearly half of the offers (48.05%) in Tenerife are apartment rentals. They are the most typical holiday lettings on offer there. The average cost of this particular type of accommodation is £92 per night, with an average area of 66 m². Furthermore, these holiday properties are optimal for medium-sized groups and families, as most can welcome 4 people. If you would like to rent something else, you could find some other options, such as hotel rooms, which are another typical type of accommodation in Tenerife. These properties cost £186 per night , on average, and have an average size of 50 m².
Tenerife villas & holiday apartments: sunshine and relaxation
Tenerife is well known for its stunning beaches, extensive natural beauty, and lively resorts. This is a place that invites its visitors to unwind and soak up the sunshine, no matter the time of year.
Whether you're visiting to explore the quiet villages that dot the island's interior, to hike in the national parks, or just give yourself a well-earned rest on the beach, a Tenerife holiday apartment provides the perfect base for your stay on this magical island.
Where to find the best food in Tenerife?
Where to eat in Tenerife
Tenerife is a cultural melting pot, as diverse as some of Europe's most cosmopolitan cities. This diversity is reflected in its food scene, which ranges from Indian, Japanese, and Korean restaurants to Spanish tapas bars.
1. Kabuki
A Michelin-starred restaurant, Kabuki offers a delightful fusion of Japanese and continental cuisine. A luxury dinner here will leave you impressed – choose from its unique degustation menu and a selection of sushi, sashimi, and grilled and wok dishes. Pair your dinner with some excellent Kabuki cocktails or Tenerife wine from the slopes of Mount Teide.
2. El Rincón de Juan Carlos
A Michelin-starred restaurant, Kabuki offers a delightful fusion of Japanese and continental cuisine. A luxury dinner here will leave you impressed – choose from its unique degustation menu and a selection of sushi, sashimi, and grilled and wok dishes. Pair your dinner with some excellent Kabuki cocktails or Tenerife wine from the slopes of Mount Teide.
3. Otelo
A Michelin-starred restaurant, Kabuki offers a delightful fusion of Japanese and continental cuisine. A luxury dinner here will leave you impressed – choose from its unique degustation menu and a selection of sushi, sashimi, and grilled and wok dishes. Pair your dinner with some excellent Kabuki cocktails or Tenerife wine from the slopes of Mount Teide.
Other local noteworthy restaurants include Ibericos, El Pincho, Toro Tapas and Grill, and Alfonso's Bar. Delhi Darbar, Little India, and Spice Garden are worth checking out if you're craving curry, while the Emperor, Restaurant Oriental Gran Familia, and the Golden House are your best bets for Chinese.
What is the weather like in Tenerife?
All-year round sunshine in Tenerife
Part of what makes Tenerife so popular is its excellent climate. Here you'll find warm weather all year round. Temperatures hover around the 30-degree mark during June, July and August. If you visit in spring or early autumn, the temperatures are likely to be a more agreeable 20 to 23 degrees.
What are the top sights in Tenerife?
What to see and do in Tenerife
People visit Tenerife for the sun and exquisite beaches. As such, you don't have to do anything if you don't want to! Just head to the beautiful Playa Tejita, the island's largest beach which boasts clear blue water and clean, golden sand, and relax.
However, if you do want to explore the island, you'll find there's much to keep you occupied. One of the highlights is Teide National Park, of which the main draw is Mount Teide, a huge volcano that can be experienced up close by taking the cable car or by hiking. If going for the latter option, it's advisable to take sturdy shoes and plenty of water.
Tenerife has many more natural highlights just waiting to be discovered. The island boasts many wonderful drives that come with incredible views. Note that these routes can be tricky if you're not used to driving in the mountains, so consider taking a tour or taxi. The Anaga Mountains, La Orotava Valley, and the south-west part of the island are all great examples of Tenerife's stunning natural beauty. The Teno Mountains also come with the added gem of the village of Masca. This small collection of buildings was sequestered until the 1970s and presents the opportunity for a step back in time, as well as some of the best views on the island.
What are the best activities for families in Tenerife?
Holidays with children in Tenerife
Tenerife is a great destination for all ages, and children are no exception. Renting a holiday villa with a pool will easily keep them entertained, but there are also plenty of fun day trips on offer!/
Take them to Siam Park, a Siamese themed water park which opened in 2008. It's a magnificent, modern theme park with many exhilarating rides, including a wave machine and a ride where you can race to the pool against 5 others, as well as the more sedate Mai Thai Lazy River.
Elsewhere, you can find Loro Parque, a zoo located just outside the resort of Puerto de la Cruz that features a wide array of animals, including chimpanzees, tigers, alligators, sharks, and many others. There are also shows featuring orcas, dolphins, and the park's speciality, parrots.
If you're not at a theme park, you can enjoy the island's natural sights by taking a horseback ride, going on a cycling trip, or taking a tour on a Segway. If you're feeling adventurous, you are likely to enjoy the thrilling banana boat rides. Paragliding and other activities are also easily accessible.
For something fun yet educational, take the family to the Museum of Science. This museum is truly hands-on - visitors can learn about science through experiments of their own. The sheer number of exhibits means you can easily while away a whole afternoon here, as the little ones make their own scientific breakthroughs.
What are the best nightlife spots in Tenerife?
Tenerife nightlife
Tenerife, the Canary Islands' party capital, draws a range of holidaymakers with its pulsating nightlife. Some of its nightspots often cater to specific crowds, from LGBT visitors to university students, though everyone's welcome.
If there's one place you'll want to party at during holiday in Tenerife, it's Playa de las Americas. Filled with karaoke and cabaret joints, live music clubs, strip clubs, and bars open every night of the week, it exudes a party atmosphere that lasts until dawn. It's particularly popular among UK travellers, who find familiarity in its language and music.
Surprisingly unexplored by most visitors, Puerto de la Cruz is another Tenerife nightlife hotspot. The town is strongly influenced by South American cultures, with sensual Latino beats the choice in most bars. You'll hear a lot of reggae, while the dance bars swing to the tunes of salsa and merengue. One of the area's most popular bars is Azucar, which has a sizzling Cuban ambience and stays late.
Tenerife also has its fair share of sophisticated bars and suave clubs – almost every entertainment district has one or two high-end nightspots. Costa Adeje has a string of these bars, including popular Kaluna Beach Club, St. Eugens, and Cafe del Mar. End your day with chill-out music, soothing lights, great drinks, and panoramic sea views.
Where are the unique attractions in Tenerife?
The best beaches in Tenerife
Tenerife claims to have the best beaches in Spain. Stretches of white silica or dark volcanic sand, and large, popular beaches or more intimate ones hidden in solitude - Tenerife has them all. By renting a villa on this Atlantic Ocean jewel, you can explore it at your own pace.
1. La Tejita
La Tejita beach is the island's largest sandy beach. Perfect for long walks by the sea, it's enclosed by the crimson Montana Roja at one end and boasts rocky coves and shallow cays. The beach is a favourite among LGBT and nudist travellers and locals.
2. Playa del Duque
Playa del Duque, considered a premium beach, is one of Tenerife's cleanest. It has a lavish promenade full of stylish cafés, restaurants, bars, ice cream kiosks, and designer boutiques. Follow a swim in its blue waters with a lavish lunch and a drink or two.
3. El Bollulo
For wild and dramatic landscapes, head to El Bollullo's dark volcanic sands. The hike to the beach is steep and flanked by tropical forests and banana farms. Surrounded by rocky cliffs rising dramatically from the sea floor, the waters have strong currents and waves. Tenerife's other noteworthy beaches include Las Teresitas, Fañabé, Jardin, and Las Vistas.
What are the benefits of self-catering in Tenerife?
Self-catering in Tenerife holiday villas
Renting a villa in Tenerife allows you to relax and unwind in a truly Mediterranean way. If you're near a resort you'll have small stores and larger chain supermarkets to buy your food in. Note that these stores won't be open all day, every day. Many close for a few hours during the afternoon, usually from 13:30 until 16:30, and will likely be closed on Sundays.
There are also a handful of weekly farmer's markets, so you can buy fresh, seasonal fruit and vegetables for your meals. Cook, relax and savour family time at your Tenerife holiday villa, as you share a thoroughly memorable getaway.
What are the must-see attractions in Tenerife?
Volcanoes and wildlife in Tenerife
Teide National Park
The biggest nature reserve on the Canary Islands is on Mount Teide, a still active volcano that has marked the surrounding landscape with craters and petrified lava streams.
Loro Parque
Located close to the northern city of Puerto de la Cruz, Loro Parque Zoo houses species as diverse as otters, jaguars, iguanas and piranhas. Kids will also love the seal and dolphin shows.
Siam Park
The Siam attraction park boasts a large wave pool, exciting rides and a sand beach with seabeds to lounge on.
Volcano El Teide
Designated a UNESCO World Heritage Site, El Teide volcano is the world's third-highest volcanic structure, and Spain's highest mountain peak at 3718m. Rent a car and start your journey up the winding roads from the city of Medano. Dress warmly.
Masca Valley
The dramatic Masca Valley walk features vertical cliffs, black volcanic sands, lava sculptures and stone arc views. Walking shoes and poles are definitely recommended.
Frequently Asked Questions
How much does it cost to rent a holiday home in Tenerife?
The average nightly price for a holiday home in Tenerife is £28.
How many holiday homes are available to book in Tenerife?
August is the time of year with the highest amount of Apartment rentals and Hotel rooms available in Tenerife, so you'll find plenty of great holiday deals during this month.
What is the most popular holiday home amenity in Tenerife?
Travellers planning holidays to Tenerife most often look for internet, TVs, and pools when it comes to accommodation amenities.
How many holiday homes are on offer in Tenerife?
With 38,278 holiday rentals available in Tenerife, you're sure to find the perfect accommodation for your visit.
Am I allowed to bring my pet when staying in a Tenerife holiday home?
Dogs are welcome in Tenerife, which is home to 2,426 pet-friendly holiday homes.
What's the best time of year to travel to Tenerife?
Sun lovers should visit Tenerife in August and July to enjoy the warmest weather.
We list offers from thousands of providers, including: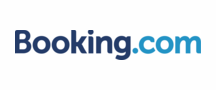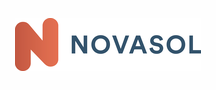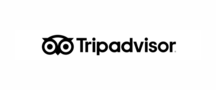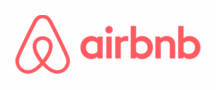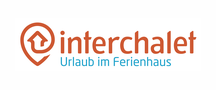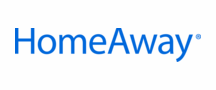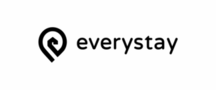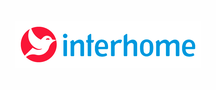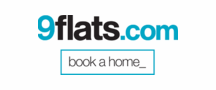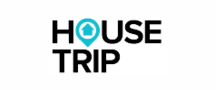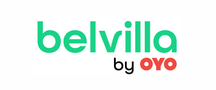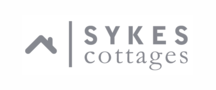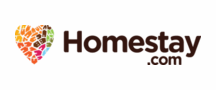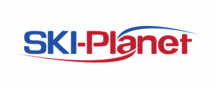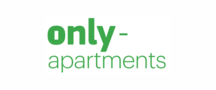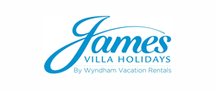 Find holiday inspiration for your next trip