Choose the perfect holiday letting
Save up to 66%
Best holiday rental deals in Torquay
Discover a holiday letting that matches your criteria among the 3,364 fantastic holiday lettings from different providers in Torquay. Our search engine instantly compares all of the properties , allowing you to save up to 66%.
Recommended holiday lettings in Torquay
Rent a holiday home, apartment or cottage in Torquay from just £45 per night
Holiday rentals with wifi
Apartments and holiday lettings with a kitchen
Holiday homes and cottages with a garden
Popular holiday rental amenities in Torquay
Choose a filter above to easily find an offer meeting your needs among all of the properties in Torquay. Torquay is the right spot to look for a rental if you need internet access during your holidays or you want to tune out with some TV time, as the most frequently offered features are internet and TVs. Three amenities that aren't often available are fireplaces, hot tubs and saunas.
7-Day Weather Forecast in Torquay
Accommodation options for your holiday in Torquay
In Torquay, bed & breakfast rentals are the most common accommodation type. The average size of bed & breakfast rentals in Torquay is 25 m², and they cost, on average, £97 per night. Furthermore, these holiday properties are a great choice for couples and small groups, as most can welcome 2 guests. Hotel rooms are the other most available accommodation option in Torquay. The average size of hotel rooms in Torquay is 19 m² , and the average price is £148 a night.
Torquay Holiday Accommodation: Feel at Home by the Sea
Located on the warm and sunny "English Riviera", Torquay is the perfect destination for a holiday by the sea. This thriving seaside town, located in the county of Devon, is famed for its warm weather, beaches, beautiful coastline, and thriving harbours. It's also a centre for art, culture and history, making it an ideal holiday destination. Torquay truly is a place for everyone to enjoy.
Book your own holiday accommodation in Torquay, whether a charming cottage or modern apartment with seaside views. Visitors can soak up the sun at one of the resort's numerous Blue Flag beaches, hike some stunning countryside and coastlines, or discover intriguing heritage sites.
Getting to your Torquay accommodation
There are several easy transport routes into Torquay, so getting to your holiday cottage should be stress-free. You can take a train there directly from the nearest large city, Exeter, which is easily reachable from all parts of the UK. Alternatively, drive into Torquay via the A380 motorway.
Where to find the best food in Torquay?
What to eat on your holiday in Torquay
When you book holiday lettings in Torquay, indulge in the best of Devonshire's delicacies. Cream scones topped with jam are undoubtedly at the top of the list when it comes to local favourites. There's nothing like enjoying some ice cream on a warm day by the sea; check out Scooby Doo's Ice Cream Parlour or I.Scream. Fish and chips goes perfectly with the beach atmosphere here in Torquay; Saltwater Fish Restaurant & Takeaway or Hanbury's are a couple of popular local spots. Pair your food with some cider, another classic Devonshire staple.
What is the weather like in Torquay?
Weather in Torquay
Torquay is known for its pleasant coastal climate. The region enjoys some of the longest daylight hours in the country; summers are warm and winters tend to be quite mild. It's easy to see why Torquay is known as the "English Riviera".
Rent a Torquay holiday home near the beach or even with a private pool to really take advantage of the gorgeous weather. You can spend your holiday relaxing on the beach, taking a refreshing swim in the sea, or exploring one of the numerous hiking trails. These cover Torquay's coastline, historical town centre, and the beautiful surrounding countryside.
What are the top sights in Torquay?
Torquay and its sights
The town of Torquay is renowned for its great landmarks. Immerse yourself in its history and impressive geography by visiting Kents Cavern, a network of prehistoric caves dating back over 400 million years. This incredible site is a must-see location when visiting Torquay, and is world-famous for its amazing archaeological treasures which date back to prehistoric times. History buffs will enjoy visiting some of the region's castles, including Berry Pomeroy Castle, built in the 15th century, and Compton Castle, a fortified structure built in the early 12th century.
If you prefer to spend your holiday lounging on the beach, Torquay won't disappoint. Visit the famed Oddicombe Beach, with its beautiful clear water, amazing cliffs and a lively café culture. There's also the nearby Babbacombe Beach, a smaller but equally gorgeous location in which to spend a sunny day.
After taking time to enjoy Torquay's beach life, remember to visit the fantastic Babbacombe Model Village, where you can feel like a giant as you explore the extensive 4 acres of outstanding model scenes and award-winning gardens.
Whatever you decide to do, choosing a Torquay holiday letting will give you a comfortable place to call home at the end of the day.
What are the best places to discover the arts and culture of Torquay?
Torquay's art and culture
There's so much more than just the beach! Torquay is known for its thriving cultural scene, where old meets new. Visit the famed Torre Abbey, which dates back to the early 12th century. It is the most well-preserved mediaeval monastery in Devon and Cornwall, and today serves as a museum and art gallery. Here you can find a wide variety of art, with special exhibitions devoted to both historical and contemporary work. The beautiful formal gardens that surround the Abbey are also not to be missed.
Torquay is also practically synonymous with the famous writer, Agatha Christie, who once called the town home. Retrace her footsteps by walking along the Agatha Christie Mile, a trail that takes in a number of key spots the author had a connection to. The trail ends at Torquay Museum, which includes the UK's only gallery dedicated to Christie. It is also possible to take an organised tour along the route.
With so many great attractions in and around this charming seaside town, you won't be short of things to do. With a wide range of Torquay holiday lettings available, you can easily find the perfect base for your group, so that you can relax in comfort at the end of each exciting day.
What are the best activities for families in Torquay?
Torquay Family Holidays
Book a holiday letting in Torquay for a family getaway to remember. Sandy beaches, amazing model villages, a unique coastal zoo and Ferris wheel await make it an ideal destination for holidays with kids.
When visiting Torquay with kids, don't miss the Babbacombe Model Village. This amazing miniature village is set within four acres of landscaped gardens and is a big hit with kids of all ages. There's even a state-of-the-art 4D theatre, complete with thrilling effects.
Living Coasts is another of Torquay's big family attractions. It is both an outdoor and indoor coastal zoo that is home to seals, penguins, and other aquatic wildlife. In addition, Living Coasts' expansive aviary showcases a variety of coastal birds, such as guillemots and puffins.
During late spring and summer (May to August), the English Riviera Wheel is a focal point on Torquay's seafront. This large Ferris wheel located in Princess Gardens on Torquay Marina rises up for 60 meters and provides stunning views of the marina and the sea beyond. Aside from the wheel, Princess Gardens itself is another excellent attraction with its palm trees and manicured flower beds. This is also where you'll find the Princess Theatre, which regularly stages entertaining family-friendly and children's shows.
The highlight on most family holidays in Torquay are the beautiful sandy beaches. Travellers can enjoy the pleasant climate and build sand castles to their hearts' contents at Torre Abbey Sands, the town's most popular beach. With lifeguards on patrol, a cafe, and all-important ice cream hut, this is ideal for a family day on the beach. Oddicome Beach is another notable Torquay beach where visitors can take a ride aboard Babbacombe Cliff Railway.
What are the must-see attractions in Torquay?
A wealth of history in Torquay
Babbacombe Model Village
Opened in 1963 by Tom Dobbins, this miniature village and railway in Babbacombe covers four acres. During summers, the village is beautifully illuminated at night.
Kents Cavern
Torquay's cave system is acclaimed for its magnificent archaeological and geological features. Tours of the atmospheric subterranean network help you picture how our cave-dwelling ancestors lived.
Cockington Country Park
In the heart of Cockington Country Park you'll find Cockington Court, popular for its crafts workshops, chocolatier, exhibitions and peaceful gardens. The scenic park itself is wonderful for wildlife spotting.
Bygones
Three floors of nostalgia await at this unique historical experience. Look out for the life-size Victorian street, the wartime-era section and a 1950s shopping arcade.
Torre Abbey Historic House and Gardens
Originally founded in 1196, today Torre Abbey is Cornwall's best-preserved medieval monastery. Permanent exhibits include works by William Blake and the Pre-Raphaelites.
Frequently Asked Questions
How much does it cost to rent a holiday home in Torquay?
Prices for holiday accommodation in Torquay start at £45 per night.
How many holiday homes are available to book in Torquay?
There are currently 3,364 holiday homes in Torquay to browse and book for your next trip.
What is the most popular holiday home amenity in Torquay?
The top three amenities our customers choose for holiday rentals in Torquay are internet, TVs and gardens.
How many holiday homes are on offer in Torquay?
Holidaymakers looking for accommodation in Torquay will be pleased to know that there are 3,364 options on offer, with prices starting from just £45 per night.
Am I allowed to bring my pet when staying in a Torquay holiday home?
Finding accommodation in Torquay for you and your dog is definitely possible, with 327 pet-friendly holiday homes available.
What's the best time of year to travel to Torquay?
Sun lovers should visit Torquay in July and August to enjoy the warmest weather.
We list offers from thousands of providers, including: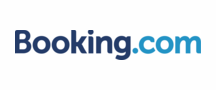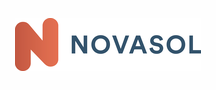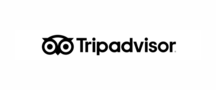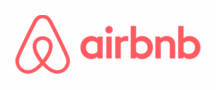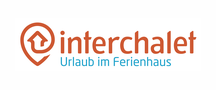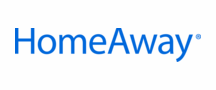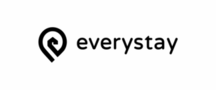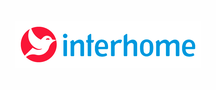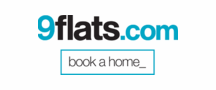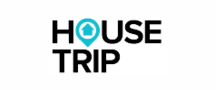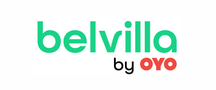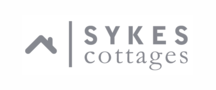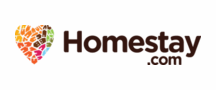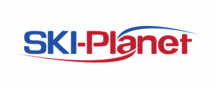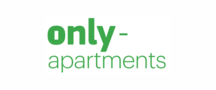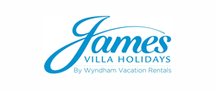 Top holiday destinations near Torquay
What are the best areas and places to stay for holidays in Torquay?
Find holiday inspiration for your next trip