Choose the perfect holiday letting
Save up to 73%
Best holiday rental deals in Wales
Discover a holiday rental meeting your criteria among the 52,877 unique accommodation options from 37 partner websites in Wales. HomeToGo lets you instantaneously search and compare the prices for each rental from different partners to discover the best price and save up to 73%.
Recommended holiday lettings in Wales
Rent a holiday home, apartment or cottage in Wales from just £41 per night
Holiday rentals with wifi
Holiday homes and cottages with a garden
Apartments and holiday lettings with a kitchen
Popular holiday rental amenities in Wales
Wales is a wonderful holiday destination if you want an accommodation with a pool. A few of the offers there have one. Interestingly, our data show that more hotel rooms offer pools than cottage. Also, they're able to host 2 holidaymakers, on average, while cottage with pools can welcome an average of 7 guests. In Wales, more than two-thirds of the properties providing a pool are situated near the water. If you have a pet, you can easily find a pet-friendly holiday rental in Wales. If this is a top requirement for you, have a look at the cottage in Wales. This is the most pet-friendly type of accommodation there. You can also find suitable city properties, as a few of the pet-friendly holiday lettings are centrally located (less than 2 kilometres from the city centre).
Price and Availability Index for Wales
Holiday Letting Price Information in Wales
The graph shows average prices of holiday lettings in Wales for the next twelve months. Prices reach their peak during one week in December. The average price per night in a holiday letting in Wales this week (24/12 - 31/12) is £411. The cheapest week to book a holiday rental is in November (12/11 - 19/11).
Holiday Home Availability Information in Wales
This graph shows the holiday letting availability rate for the next twelve months. So far, the week with the least available rentals in Wales is in February (19/02 - 26/02). It will be easy to find a holiday home that suits you in one week in October (15/10 - 22/10), when 89 of the rentals are still available.
7-Day Weather Forecast in Wales
Wales holiday cottages: your base for an exciting adventure!
Wales has it all: fresh air, glistening lakes, a magical heritage, and modern towns and cities. Rent a holiday cottage here and you'll find sweeping valleys, mountains, national parks, and many kilometres of coastline that combine to create a unique destination.
Wales' imposing mountains and pristine lakes are where ancient Celtic stories spring to life. It's also full of wildlife - sea creatures, puffins, and other birds all call this tiny country home and are yours to spot if you have the patience.
Along with its scenery, Wales offers sights that are rich in history, such as the many castles of North Wales and Blaenavon, a town that arguably boasts the world's oldest railway viaduct. Whether it's history you're interested in, outdoor recreation, or some culture and shopping, renting a cottage in Wales makes for a great family holiday.
How to get to Wales
Wales only has one international airport, which is located in Cardiff. If you're coming from other parts of the UK, it should be easy to reach your holiday home by road or rail. It can be useful to bring your own car if you want to see the best that the Welsh countryside has to offer, as some areas can be hard to reach. Otherwise, there are good train and bus links across the country.
What is the weather like in Wales?
What weather to expect on your holiday in Wales
You'll want to pack your hiking boots, but don't rely on faultless sunshine during your excursions. It rains a lot in Wales, though spring and summer do bring their fair share of beautiful, blue-skied days. Don't feel down if it does rain as it's all part of the fun. If you leave Wales without going on a windswept, rainy hike then you've missed a vital experience. Of course, you'll have a warm and cosy Wales holiday cottage to return to at the end of it.
What are the top sights in Wales?
Wales' best attractions
You'll find plenty to keep you occupied when you book your Wales holiday letting, especially if you love the outdoors. One of the highlights is Snowdonia, a beautiful national park in the north of the country. This park covers an area of more than 2000 sq. km and hosts the magnificent Mount Snowdon, the highest peak in Wales.
In Snowdonia and the other national parks, such as the mountainous Brecon Beacons and coastal Pembrokeshire, you can engage in many fun outdoor activities, including hiking and cycling, as well as some adventure sports.
Once you've had your fill of outdoor pursuits, step back in time by visiting some of the castles that are dotted around the country. The stunningly well-preserved castle in Caernarfon, which dates back to the 11th century, is one of the best in Europe and is a definite must-see. Another good option is Conwy Castle, which is located just 30 minutes from Caernarfon in North Wales. This castle is a World Heritage site and dates back to the 13th century.
What are the best places to discover the arts and culture of Wales?
Culture in Wales
The National Museum of Cardiff focuses on natural history and interesting artefacts, as well as hosting an art gallery which opened in 2011 and showcases works from international and domestic artists. In Cardiff, you will also find St. Fagans National History Museum, one of the most popular attractions in Wales, in which old Welsh ways of life are presented in an open-air setting.
Holidays with pets in Wales
Wales is an outdoor lover's paradise, and to reflect that, many of the holiday cottages and holiday homes available are pet-friendly. What better way to while away your holiday than by wandering through some of Europe's most stunning countryside with your faithful pup?
Snowdonia National Park At Snowdonia National Park, you and your pet can scramble over craggy terrain together. Packed with waterfalls and ancient villages, Snowdonia is the perfect place to explore with your four-legged friend
Pembrokeshire Coast Choose from Pembrokeshire's selection of more than 50 stunning beaches, all of which welcome dogs. Explore wild West Angle Bay, Bosherton's pretty lily ponds, Brunel Quay, and Dinas Island.
The Brecon Beacons Limestone hills and lush, green valleys are yours to enjoy with your pet. Under an hour away from Cardiff, the Brecon Beacons offer plenty of dog-friendly hikes. Table Mountain, Brecon Promande, Craig y Nos Country Park, and Cefn Llechid are just some of your options.
What are the best activities for families in Wales?
Cheap family holidays in Wales
With low prices and a wealth of fun activities for children, Wales is an ideal destination for a low-cost but unforgettable family holiday. Choose a self-catering holiday home to save money - you'll find plenty of reasonably priced holiday park accommodation and rustic houses for rent.
Opt for self-catering accommodations Staying at self-catering lettings saves money and Wales is full of competitively priced holiday cottages. Plus, self-catering accommodations let you eat what you like, when you like.
Holiday park accommodation in Wales Staying in a holiday park is one way to save money on holiday in Wales. Whether you prefer a traditional chalet or a rustic mountain bunkhouse, you'll easily find what you're looking for in Wales.
Holiday with friends One of the best ways to enjoy a cheap holiday in Wales is to travel with friends or extended family. There are plenty of large houses available for rental, meaning all you have to do is invite enough people to fill up the bedrooms and split the price.
Where are the unique attractions in Wales?
Where to go on holiday in Wales
Stunning mountain scenery, rugged coastline, and Celtic history combine to make Wales a beautiful holiday destination. From Anglesey's coastal paths and stunning Snowdonia in the north to thriving Cardiff's pretty bay in the south, Wales offers something for every family member.
Anglesey It's easy to see why 220 square miles of this Welsh island have been designated as an Area of Outstanding Natural Beauty. Anglesey's wild coastline and Blue Flag beaches offer plenty of opportunity for enjoying the great outdoors. With 125 miles of coastal paths to enjoy, Anglesey is a nature lover's dream. A holiday cottage on the island offers a perfect respite from busy modern life.
Llandudno Visitors have been coming to Llandudno since Victorian and Edwardian times. With its refined architecture, exquisite coastline, and classic seaside attractions, Llandudno is a lovely location for a holiday home.
Cardigan Bay Gateway to the Teifi Valley and Pembrokeshire and Ceredigion coastal paths, Cardigan Bay boasts almost 130 miles of beautiful coastline. It's among Europe's best places for dolphin watching – stay in a holiday cottage here, and you're bound to see bottlenose dolphins playing in the surf.
Cardiff As Wales' capital city, Cardiff is a lively alternative holiday destination. It's packed full of attractions, including Cardiff Castle and the National Museum, and boasts myriad shops, bars, and restaurants. The attractive bay is home to the Norwegian Church, the Mermaid Quay, and a wetlands reserve with a boardwalk and viewing area. From Cardiff, you can take a boat trip around the bay or beyond.
Tenby This southwestern harbour town is still ringed by a medieval stone wall. Immersed in history, Tenby offers plenty of cultural attractions, including a museum and art gallery and the Tudor Merchant's House. Tenby has also developed throughout the years, though, and now draws many visitors with its award-winning beaches and spectacular scenery.
What are the best events and festivals in Wales?
The events you can't miss when visiting Wales
Wales has a number of unique, often quirky annual events that you may enjoy visiting during your stay in a Wales holiday letting. The Dylan Thomas Festival takes place in the Dylan Thomas Centre each October and November and hosts events related to the famous Welsh poet.
In March, celebrate the Welsh patron saint on St. David's Day. Don your Welsh flag and enjoy the day with the locals to commemorate all that is great about Wales. In June, listen to the world's best classical singers as they try to win the prestigious Cardiff Singer of the Year competition. Note that this event takes place only every two years. At Christmas, towns and cities across the country are transformed into winter wonderlands, with ice-rinks and fairs.
What are the benefits of self-catering in Wales?
Self-catering in your Wales holiday home
Booking a fully-equipped Wales holiday letting allows you to explore the best of Wales while also having your own cosy space to relax in. If you're near a big city such as Cardiff and Swansea, then you'll have many options for buying food. Those in more rural areas will have the pleasure of buying groceries in quaint, traditional stores as well as larger supermarkets in nearby towns. What better way to round-off an exciting day of exploring, then by sharing a hearty meal with your loved ones in your cosy cottage, and planning the next day's adventure?
What are the must-see attractions in Wales?
Welsh folklore and history
Great Orme
A headland of limestone on the northern Welsh coast, Great Orme is home to beautiful gardens and the offspring of the wild Kashmir goats the Persian Shah offered Queen Victoria in 1837.
St Fagans National History Museum
Set in the grounds of St Fagans Castle in Cardiff, this open-air museum presents Welsh rural culture, lifestyle and architecture. Stop by the Gwalia Tea Room for the acclaimed cream teas.
Big Pit National Coal Museum
Don't miss a visit to the subterranean world of Wales' oldest coal mine where you will be lowered 90m below ground to get a real taste of a miner's life.
Pembrokeshire Falconry
The experienced falconry trainers offer visitors the experience of having birds of prey fly off and land on their gloved hands.
Pembroke Castle
The river-facing medieval Pembroke Castle is an atmospheric introduction to Welsh history, including a huge map of wales you can walk across, while discovering the locations of various historic sites.
Frequently Asked Questions
How much does it cost to rent a holiday home in Wales?
The average nightly price for a holiday home in Wales is £41.
How many holiday homes are available to book in Wales?
October is the time of year with the highest amount of House rentals and Hotel rooms available in Wales, so you'll find plenty of great holiday deals during this month.
What is the most popular holiday home amenity in Wales?
Travellers planning holidays to Wales most often look for internet, TVs, and gardens when it comes to accommodation amenities.
How many holiday homes are on offer in Wales?
Holidaymakers looking for accommodation in Wales will be pleased to know that there are 51,466 options on offer, with prices starting from just £41 per night.
Am I allowed to bring my pet when staying in a Wales holiday home?
Finding accommodation in Wales for you and your dog is definitely possible, with 7,160 pet-friendly holiday homes available.
What's the best time of year to travel to Wales?
Book your Wales holiday in April or May to avoid a washout; these are the months with the least amount of rain.
We list offers from thousands of providers, including: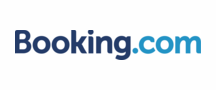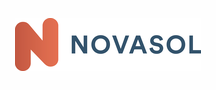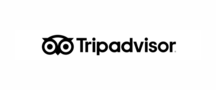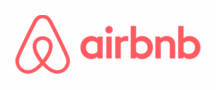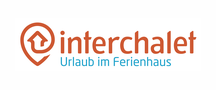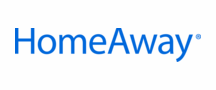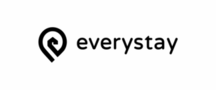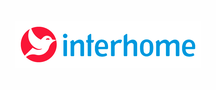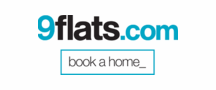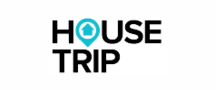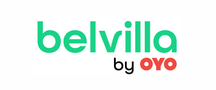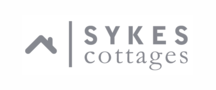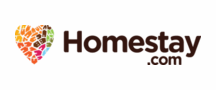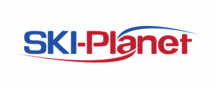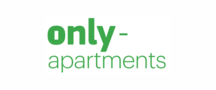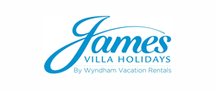 Find holiday inspiration for your next trip