Choose the perfect holiday letting
Save up to 61%
Best holiday rental deals in West Wales
Find a holiday home matching your criteria among the 11,458 unique properties from more than 31 providers in West Wales. HomeToGo directly presents you with the best offers by comparing all listed holiday rentals.
Recommended holiday lettings in West Wales
Rent a holiday home, apartment or cottage in West Wales from just £35 per night
Holiday rentals with wifi
Holiday homes and cottages with a garden
Apartments and holiday lettings with a kitchen
Popular holiday rental amenities in West Wales
Properties can be selected based on different criteria. Just above, you can see the total number of properties that provide a particular feature in West Wales. Our data highlights that internet and TVs turn out to be the most commonly offered features in West Wales. Not as many rentals in West Wales are available if you're dreaming of days spent poolside or you enjoy soaking in the hot tub , as pools and hot tubs are not very common amenities in West Wales.
Price and Availability Index for West Wales
Holiday Letting Price Information in West Wales
In this graph, you can see Holiday letting prices are the highest in December (24/12 - 31/12). Prices decrease in January to an average of £98 per night (21/01 - 28/01).
Holiday Home Availability Information in West Wales
Check out the graph above to find out how many holiday rentals are available in West Wales (in %). More people travel to West Wales during a week in February (19/02 - 26/02). So far, 47% of the West Wales holiday lettings are occupied this week. It is easier to find a rental during one week of October (15/10 - 22/10), when only 12% of the holiday lettings on offer are booked.
The Weather in West Wales
7-Day Weather Forecast in West Wales
Accommodation options for your holiday in West Wales
In West Wales, house rentals are the most typical accommodation type. The standard size of house rentals in West Wales is 152 m², with an average price of £212 per night. Moreover, these properties are perfect for medium-sized groups and families, as most can accommodate 6 holidaymakers. If you would prefer to book a different holiday property type, you could check out apartment rentals, which are the second most common type of accommodation in West Wales. Apartment rentals have an average size of 104 m² in West Wales.
Discover natural beauty and seaside fun with a coastal holiday cottage in West Wales
West Wales, a land of valleys, rugged coastline, and pretty towns, is one of the most picturesque areas of the United Kingdom. Spend a few days here and you'll fall in love with this beautiful part of the world, which includes the counties of Pembrokeshire, Ceredigion, and Carmarthenshire.
West Wales holiday cottages allow you to discover the lush landscapes and rich cultural heritage that make this an ideal holiday destination. Book one of the area's charming coastal cottages and you'll be able to visit historic castles, walk along the beach at the UK's only coastal National Park, and even visit the UK's smallest city, St. Davids. With so much nature and so many attractions waiting to be explored, you'll never run out of things to do during your stay in a West Wales holiday cottage.
How to get to West Wales?
How to get to West Wales
There are trains to West Wales from all major cities in the UK, but it's a large and rural region, so you might find it easiest to travel to your holiday accommodation by car. Having your own set of wheels will also give you the freedom to visit the more remote attractions in West Wales.
What is the weather like in West Wales?
Weather in West Wales
The weather in West Wales is best thought of as unpredictable. You might well find glorious sunny days during spring and summer, but it's also possible that those days will be interrupted by rain showers. Rain can be heavy in Wales, so pack accordingly! And look on the bright side - the cooler weather can actually be beneficial for many of the activities on offer, such as hiking and cycling along the stunning coast.
What are the top sights in West Wales?
What to do in West Wales
Whether you're interested in nature, history, or the traditional villages that dot the beautiful landscape, you'll find plenty to entertain you while you're staying in your West Wales holiday cottage.
Start your trip by reconnecting with nature at Bwlch Nant yr Arian Forest, which is a beautiful space to get out and enjoy a long hike, bike ride, run, or even horse ride. The great thing is that all of these come with outstanding views of the Cambrian Mountains or Cardigan Bay. You may also catch a glimpse of the most common bird of prey in Wales, the Red Kite.
Discover the area's varied history by visiting St Davids Cathedral, the site of which dates back to 589 A.D. The present building was built around 1180 A.D. and is very well preserved. The cathedral is located in St Davids, which, as mentioned above, is the smallest city in the UK. While there, take a walk up to Solva, a small and pleasant harbour town located just three miles away along the coastal path.
In Pembroke, you can see one of the best-preserved castles in the UK. Pembroke Castle was built between the 11th and 13th centuries, though it has recently undergone significant restoration work. The castle's location on the edge of a river makes it particularly picturesque, while inside, visitors can explore the labyrinth of corridors and rooms, and also take a look at exhibitions detailing just what life was like during the castle's heyday.
Head anywhere along the coast and you'll find something worth visiting. The West Wales coastline is stunningly beautiful, featuring some of the best sand and clearest waters you'll find anywhere in the UK. There are plenty of coastal cottages available in the region, so you can stay right by the beach and enjoy the stunning ocean views!
Water sports, scenery, and fun seaside towns like Aberystwyth will all be highlights of your stay in a West Wales holiday letting.
What are the best activities for families in West Wales?
West Wales with children
West Wales' coastal holiday cottages make for the perfect relaxing family holiday - and there's plenty to keep the kidgs entertained. Take them down to Folly Farm, a zoo with more than 50 species of animals, where they can get up close and personal with the Madagascan fossa, Kenyan bongo and African elephant, among others.
Experience an exhilarating afternoon of role play at Battlefield Live Pembrokeshire - and find out who is the bravest and most valiant member of your family.
Where are the unique attractions in West Wales?
What part of West Wales to visit
West Wales is largely rural and has an array of captivating natural attractions to visit. The glimmering waterfalls of Devil's Bridge are a must-see feature. To get there, take a train from Aberystwyth and marvel at the lush terrain as the train meanders through the valleys. At the Bridge, ramble in and out of the waterfall, a beautiful spot for photography.
The best way to tour west Wales is to explore its coastline. Hop onto a train from Machynlleth and head to Aberdyfi, a journey through the Cambrian coastal route. Visit the charming fishing villages as you enjoy the idyllic landscapes that make West Wales such a scenic holiday destination.
If you're a fan of hiking, then pack your boots and plan a trip to Snowdonia National Park. Explore this craggy landscape of hills and deep valleys as you enjoy the stunning views along the lakeside rambles and picturesque river walks. Stop at the Mawddach estuary and savour the beautiful scenery of this 17km stretch of water.
Wind up your holiday in West Wales by visiting Portmeirion, a beautiful Italian-style village along the Welsh coast. Wander around and see its remarkable architecture, alluring gardens, and bewitching views. Its coastal cottages and subtropical gardens have made it an ideal destination for stylish and elegant weddings.
What are the must-see attractions in West Wales?
What to see in West Wales: Castles, beaches, and rolling hills
Folly Farm Adventure Park and Zoo
One of the best family destinations in Wales, Folly Farm has an old-fashioned fairground, indoor play centre, outdoor parks, and a zoo with lions, elephants, and camels.
Cilgerran Castle
This beautifully located medieval castle overlooking the River Teifi boasts unique architecture, with two round towers instead of the usual keep.
Vale of Rheidol Railway
Take the 12-mile trip from Aberystwyth to Devil's Bridge in an authentic 1902 steam train. You can enjoy some of the most stunning views of the Rheidol Valley.
Borth Animalarium
Just 7 miles from Aberystwyth, this zoo was founded as a refuge for unwanted exotic pets and surplus zoo animals. With monkeys, wallabies, and bats amongst its residents, the zoo supports conservation and education.
Dolaucothi Gold Mines
Take an underground tour through the only known Roman gold mine in Wales. The centre also offers educational exhibitions and the chance to pan for gold.
Frequently Asked Questions
How much does it cost to rent a holiday home in West Wales?
The average nightly price for a holiday home in West Wales is £35.
How many holiday homes are available to book in West Wales?
October is the time of year with the highest amount of House rentals and Apartment rentals available in West Wales, so you'll find plenty of great holiday deals during this month.
What is the most popular holiday home amenity in West Wales?
When booking a holiday home in West Wales, consider looking for accommodation with internet, TVs, or gardens, which are the three most popular amenities for this destination.
How many holiday homes are on offer in West Wales?
With 11,082 holiday rentals available in West Wales, you're sure to find the perfect accommodation for your visit.
What's the best time of year to travel to West Wales?
July and August are the warmest months in West Wales, while April and May have the least rain.
We list offers from thousands of providers, including: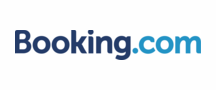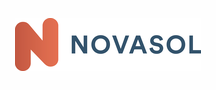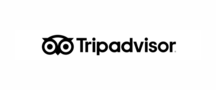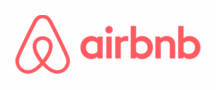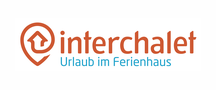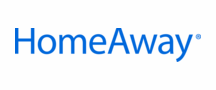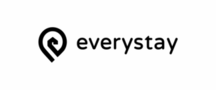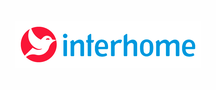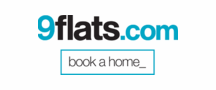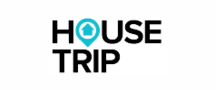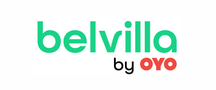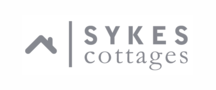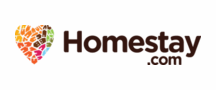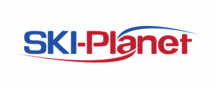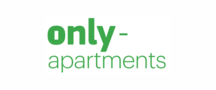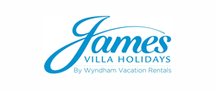 Find holiday inspiration for your next trip
Popular holiday destinations and places to visit in West Wales