Choose the perfect holiday letting
Save up to 67%
Best holiday rental deals in Weymouth
Explore 2,521 offers listed in Weymouth and discover a great place to stay for your holidays. HomeToGo instantaneously sorts all of these holidays rentals to help you save up to 67%!
Recommended holiday lettings in Weymouth
Rent a holiday home, apartment or cottage in Weymouth from just £47 per night
Holiday rentals with wifi
Holiday homes and cottages with a garden
Apartments and holiday lettings with a kitchen
Popular holiday rental amenities in Weymouth
Using our filters can help you find your dream property in Weymouth. You can easily choose a property fitting your criteria in Weymouth if you can't imagine a holiday without internet or you never miss an episode of your favourite show, as most rentals include internet or TVs. Fewer holiday lettings in Weymouth are available if you love to grill out or you want a rental with a pool , as barbecues and pools are not very common amenities in Weymouth.
Price and Availability Index for Weymouth
Holiday Letting Price Information in Weymouth
We summarised price information data in the above graph to give you more insights into prices in Weymouth. The most expensive week to book a holiday letting in Weymouth is in December (24/12 - 31/12). The cheapest week to book a holiday rental is in November (19/11 - 26/11).
Holiday Home Availability Information in Weymouth
The availability graph shows the percentage of available rentals in Weymouth. The week with the least available rentals is in May (28/05 - 04/06), with only 48% of the rentals available. People tend to travel to Weymouth least during a week in December (10/12 - 17/12) when only 8% of the rentals are booked.
7-Day Weather Forecast in Weymouth
Accommodation options for your holiday in Weymouth
770 out of the 2,454 listed rentals in Weymouth are bed & breakfast rentals. In other words, they make up nearly a quarter of the accommodation types there (24.62%). The average price of bed & breakfast rentals is £120 per night, with an average area of 18 m². Furthermore, this category of lodging tends to be the perfect choice for couples and small groups, as most of the bed & breakfast rentals can welcome at least 2 people. If you would prefer to book an alternative holiday property type, you may want to check out hotel rooms, which are the second most typical type of accommodation in Weymouth. Hotel rooms have an average size of 14 m² in Weymouth.
Find your perfect holiday cottage in Weymouth and unwind in this charming seaside town
Welcome to Weymouth, one of Dorset's most beautiful seaside resort towns and a wonderful place to spend your holiday. This sunny and warm town is known around the country for its outstanding golden beaches, ancient coastline and unique seaside culture. See this wonderful place for yourself and find out what Weymouth has to offer.
We have a wide range of Weymouth cottages and other holiday accommodation available, so you can see this breathtaking place in your own time and at your own pace.
Where to find the best food in Weymouth?
Weymouth for foodies
Weymouth is a picture-perfect seaside resort in Dorset and the ultimate destination for foodies, thanks to its fresh seafood, farm fresh fruits and veggies, and excellent dairy produces. The gastro pubs and restaurants promise full gastronomic adventure with the seafood and artisan goodies.
You can also enjoy cooking some of the area's delicious food yourself with a self-catering holiday cottage. Try some new recipes with ingredients right from the garden, or fresh produce from the farmer's markets.
Local seafood Book a holiday cottage in Weymouth during the annual Dorset Seafood Festival of July and dig into delicious seafood–BBQ lobster, crispy oysters, crepe roulette, badger beers, and more.
Dorset blue vinny cheese Buy the iconic Woodbridge Farm Dorset blue vinny cheese made using a 300 year old recipe.
Artisan sausages Sample high quality artisan sausages from the Fantastic Sausage Factory, in business for 40 years. Their speciality lamb sausage, Dorset Royale and Lamb Baa Da are a must-try.
What is the weather like in Weymouth?
Weather in Weymouth
Weymouth is renowned throughout the United Kingdom for having some of the longest sunshine hours in the country. With warm summers and mild winters, this incredibly mild spot is the perfect place to rent a holiday cottage. Here you can utilise the sunshine to your full advantage. Experience the outdoors by wandering along the gorgeous waterfront and city streets, relaxing on the golden beaches, and hiking the region's many trails.
Discover Dorset's amazing Jurassic coast by walking along or under its staggering cliffs, and rocky shores. This pristine place is made perfect by the sunshine and beautiful weather throughout the day. Come to Weymouth and choose from our many Weymouth holiday accommodation, so you can enjoy days filled with sunshine.
What are the top sights in Weymouth?
Weymouth's top sights
Weymouth is known throughout the country for its fantastic beaches and sights. The city's famed beach is an incredible place to spend a sunny day, with golden sand, warm waters, and a lovely café culture. With its close proximity to the inner city, Weymouth's beach is easy to reach if you rent one of the Weymouth holiday lettings in the town centre.
Be enthralled by one of the best-loved locations in Weymouth, the amazing Jurassic Skyline: a tower with an observation deck that allows a 360-degree view of Dorset's incredible ancient coastline, which is also a UNESCO world heritage site.
If you are interested in more recent history, visit the city's many castles and fortresses. Nothe Fort is an impressive Victorian military fortress built on the Weymouth Harbour. This well-preserved citadel is a fantastic sight for any lover of Dorset's historical past, and for anybody who wishes to be amazed by dramatic Victorian architecture. Sandsfoot Castle is another military structure, although this much older fort was built in the early 17th century. This crumbling ruin has a certain air of incredible history and is a must-see historical landmark in this region.
What are the best places to discover the arts and culture of Weymouth?
Weymouth's art and culture
Weymouth's interesting culture and arts scene caters to all tastes; whether you love theatre or galleries, this city has you covered. Visit the town's fantastic Weymouth Pavilion, the number one place to go for live entertainment and events. This grand place has a large concert hall which presents a variety of performance art, from opera to modern theatre. The building also contains a large ball room, known as the Ocean Room, which hosts a number of cultural events on a weekly basis.
Cultural events occur throughout the year here, including famed events such as the Weymouth Carnival and the Dorset Seafood Festival. If fine art is to your taste, Weymouth has a range of small art galleries like the Leighton Art Gallery and the Cove Gallery, which are both located close to the city centre. A Weymouth cottage or holiday letting is the perfect base for exploring this wonderful town which is rich in culture.
What are the best activities for families in Weymouth?
Weymouth Family Holidays
Discover all the fun to be had on a family holiday to Weymouth. Stay in a quaint holiday cottage and head out to the beach, family-friendly pubs and museums. In the main town centre, you will find a few spacious holiday flats that look out towards the main promenade. Wherever you choose to base yourself, you'll be close to a wide variety of fun attractions for a family getaway to remember.
Nothe Fort was built to protect Portland Harbour in the 19th century, later playing an important part in the defence of the UK during World War 2. The history of the fort is showcased in fun ways designed to engage all ages, while tea and cake in the on-site cafe is the perfect way to round off a visit here.
Alexandra Gardens is home to a variety of rides and arcades games from the heyday of British seaside resorts. Take a step back in time and watch your children delight in the merry-go-round, try the Surf Up ride and play classic arcade games. There are plenty of fairground snacks to indulge in including candyfloss and popcorn.
A visit to Weymouth with kids would not be complete without a day at the seaside. There are several pretty beaches to choose from in the area. At Weymouth Beach, you can go on donkey rides and watch Punch and Judy shows in the summer months. Nearby Sandsfoot Castle Beach has rock pools for the kids to explore and a nearby cafe for that all-important ice-cream.
Sea Life Adventure Centre offers walks with fairy penguins, feeding experiences, breakfast with the seals, and a behind-the-scenes VIP experience. The amazing creatures housed here include otters, sea turtles, clownfish and a variety of shark species. At the end of the day, why not play a round of Pirate Adventure Golf?
What are the must-see attractions in Weymouth?
Weymouth attractions: sand, castles and sea
Weymouth Beach
Three miles of golden sand lie right by Weymouth's historic harbour and town centre. Offering traditional seaside attractions, such as puppet shows and trampolines, Weymouth Beach is perfect for families.
Weymouth Harbour
This quaint 17th-century harbour houses yachts, ferries and sailboats and offers charming cafes on Hope Square.
Nothe Fort
This Victorian military fort was an important base for navies from Britain and American in World War II. There is a museum, café and even a kid's zone.
Abbotsbury Swannery
The only managed colony of nesting mute swans in the world is at Abbotsbury Swannery. Visit the romantic white birds in their natural habitat.
Sandworld Sculpture Park
Two thousand tons of Weymouth sand is sculpted into a variety of shapes by sand artists from all around the world. Exhibitions are held in the marquee, and visitors can have a go at making their own sculptures.
Frequently Asked Questions
How much does it cost to rent a holiday home in Weymouth?
Prices for holiday accommodation in Weymouth start at £47 per night.
How many holiday homes are available to book in Weymouth?
November is the time of year with the highest amount of Bed & Breakfast rentals and Hotel rooms available in Weymouth, so you'll find plenty of great holiday deals during this month.
What is the most popular holiday home amenity in Weymouth?
The top three amenities our customers choose for holiday rentals in Weymouth are internet, TVs and fishing.
How many holiday homes are on offer in Weymouth?
With 2,454 holiday rentals available in Weymouth, you're sure to find the perfect accommodation for your visit.
Am I allowed to bring my pet when staying in a Weymouth holiday home?
Finding accommodation in Weymouth for you and your dog is definitely possible, with 194 pet-friendly holiday homes available.
What's the best time of year to travel to Weymouth?
July and August are the warmest months in Weymouth, while April and July have the least rain.
We list offers from thousands of providers, including: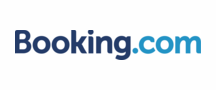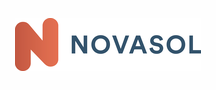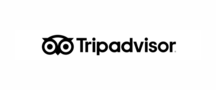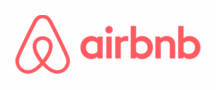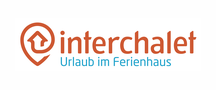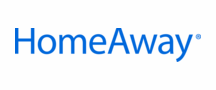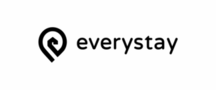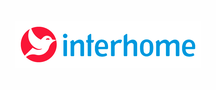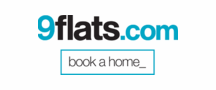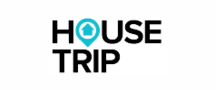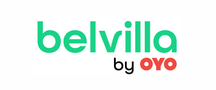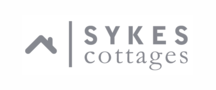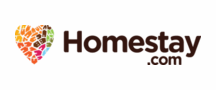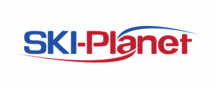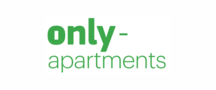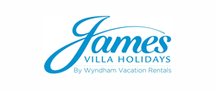 Top holiday destinations near Weymouth
Find holiday inspiration for your next trip