Choose the perfect holiday letting
Save up to 67%
Best holiday rental deals in Whitby
4,030 wonderful holiday rentals from 22 partner websites, such as Casamundo or Booking.com, are currently available in Whitby. Our search engine immediately evaluates the offers to help you save up to 67%.
Recommended holiday lettings in Whitby
Rent a holiday home, apartment or cottage in Whitby from just £45 per night
Holiday rentals with wifi
Holiday homes and cottages with a garden
Apartments and holiday lettings with a kitchen
Popular holiday rental amenities in Whitby
Properties can be filtered based on different criteria. Just above, you will find the total number of lettings that offer a specific feature in Whitby. Our data shows that TVs and internet turn out to be the most frequently provided amenities in Whitby. Three amenities that aren't often available are hot tubs, pools and barbecues.
Price and Availability Index for Whitby
Holiday Letting Price Information in Whitby
We summarised price information data in the above graph to give you more insights into prices in Whitby. Prices rise in December and reach an average of £356 a night (24/12 - 31/12), making it the most expensive time to book a rental in the next 12 months. On the other hand, in March you will find the cheapest prices (05/03 - 12/03). The average price this week is £133 a night.
Holiday Home Availability Information in Whitby
Have a look at the above graph to see the availability of holiday rentals in Whitby. The week with the highest booking rate in the next 6 months is in February (12/02 - 19/02), when 30% of the holiday lettings are booked. The week with the highest percentage of available lettings is in December (03/12 - 10/12).
7-Day Weather Forecast in Whitby
Accommodation options for your holiday in Whitby
More than a quarter of the offers (27.37%) in Whitby are apartment rentals. They are the most common holiday properties there. Apartment rentals in Whitby have a median price £203 per night and an average size of 67 m². Moreover, these holiday properties tend to be perfect for medium-sized groups and families, as most can welcome 4 guests. If you're searching for another type of accommodation, you could compare some other options, such as house rentals, which are another popular type of property in Whitby. House rentals have an average size of 101 m² in Whitby.
Rent a cottage in Whitby and discover this hidden gem
Whitby is one of Yorkshire's gems. Nestled in the North Sea coastline, this lively and vibrant town is the perfect weekend getaway. Whitby holiday lettings make the ideal base for exploring the ruins of the ancient abbey, which inspired the Dracula stories, for taking donkey rides on the beach and indulging in some of Whitby's finest kippers.
A short hop up the coast and you'll be in Robin Hood's Bay, where you can search for primordial delights in the form of fossils from extinct creatures. Whitby is the perfect family destination and caters to children with jungle gyms, craft events and child-friendly museums. Explore 199 steps, the Captain Cook Museum and much more from the comfort of a Whitby holiday cottage.
How to get to your Whitby holiday accommodation: car, train and bus
It's most probable that you'll arrive at your Whitby holiday letting by car, and all routes into the charming seaside town boast wonderful scenery as they meander across the moors. The A171, the A174 and the A169 all serve the town. Be aware that in bad weather driving conditions can be difficult due to the nature of the roads, so plan ahead and leave plenty of time for your journey.
It is possible to reach Whitby by train from Middlesbrough. However, due to the frequent stops, it may well be quicker to take the bus if you're travelling from further afield. Whitby is served by regular luxury coaches from Leeds and York.
If arriving by air the closest airports to Whitby are Leeds Bradford and Newcastle. Manchester is also under two hours from Whitby.
Where to find the best food in Whitby?
What to eat: food and drink in Whitby
Whitby's seafood is famous and the kippers (regional cured fish) are no exception. Fortune's is the most famous smoking establishment, but you can pick up kippers at many cafes and stalls near to your holiday letting. Fish and chips, the classic seaside staple, are also popular. Check out The Pier Inn for great grub and seafront views.
The Humble Pie and Mash Shop is a cosy, family-run café that serves up, you guessed it, delicious pies. This classic northern comfort food is a cheap treat for anybody staying in a Whitby holiday cottage. Other notable restaurants and eateries in the area are the Bridge Bar and Brassiere, Magpie Café and Arnie's.
Whitby also has daily markets where you can buy fresh fish and other delicacies. There are plenty of self-catering cottages for rent - perfect if you're keen to get creative in the kitchen!
What are the top sights in Whitby?
What to see in Whitby
Rent a holiday cottage in Whitby, and you'll find a wealth of history to explore.
The Abbey
The town is often associated with the Dracula stories, and it is said that the ruined Benediction abbey inspired Bram Stoker's novel. However, the abbey is also a wonderful signifier of the Reformation, and what remains of the abbey dates back to 1540. In the town centre, there is also a Dracula experience where you can learn more about the history of Stoker's creation.
Climbing the 199 steps to the abbey has become something of an attraction in its own right. It might seem like a challenge but the panoramic views from the top are worth every step.
The Captain Cook museum
Those with a nautical interest should pay a visit to the Captain Cook Museum. It documents the life of one of Britain's most prominent sailors, who was born in nearby Middlesbrough.
Ghost walks
You can also explore Whitby's ghoulish history with a ghost walk around the town. Several creepy and unnerving events have been reported in the town and the crooked, narrow streets certainly lend themselves to the experience.
What are the best activities for families in Whitby?
Whitby with kids: What to do with children in Whitby
Robin Hood's Bay is a wonderful way to spend an afternoon when the sun is shining. 8 km south of Whitby, the bay is known for the many fossils that can be found on its beaches, including dinosaur footprints, which are perfect for getting young ones excited about history and science.
The North Sea, located just off the coast of Whitby, is a primary spot for whale-watching. The Whitby Whale Watching Centre offers four-hour trips to try and catch a glimpse of seals, dolphins and a variety of whales.
If it's raining, then a trip to the Whitby Museum or Mini Monsterz is a great way to spend the day. The latter boasts an indoor play area which includes climbing walls, sandpits and obstacle courses.
Where are the unique attractions in Whitby?
Holidays in Whitby with pets
Whitby offers a great choice of pet friendly accommodation, from cosy cottages to more modern holiday homes. The landscapes around the town promise endless adventures for dogs.
Cleveland Way Whitby forms part of the 110-mile-long Cleveland Way. Dip into the coastal part of the route by following a trail down the Yorkshire coastline from Whitby Abbey.
North York Moors National Park Head out early from your holiday cottage and take the train from Whitby to Grosmont to hike one of this large national park's many trails—they're especially pretty in summer when the heather is out.
Whitby Beach Stroll along the soft sand of Yorkshire's beaches. On the north side of the river, at the Gun Battery, you'll find the entrance to the 2.5-mile beach. From here, enjoy a relaxing walk with your dog to Sandsend, just up the coast.
What are the must-see attractions in Whitby?
Explore Whitby's coastline, nature, and historic sites from your holiday cottage
Whitby Harbour
With two piers, a bandstand, and a fish market, the harbour is buzzing. It's also home to a lifeboat museum, which recalls daring North Sea rescues.
Sandsend Beach
Just north of Whitby, Sandsend is a small sand and shingle beach. It is renowned for its fossils and fishing, and its excellent water quality makes it a good choice for swimmers.
Whitby Abbey
Whitby Abbey is a Benedictine ruin set high on the cliff tops. Its Gothic architecture and dramatic location inspired Bram Stoker's novel, Dracula.
Falling Foss Tea Garden and Waterfall
The 67-ft high Falling Foss Waterfall is one of the highlights of the North York Moors National Park, while the nearby Tea Garden is known for its tasty cakes.
Whitby Museum
Whitby Museum is a small but highly-rated museum packed with fossils and local curiosities. Some of its specialist collections include exhibits on Captain James Cook and the local whaling industry.
Frequently Asked Questions
How much does it cost to rent a holiday home in Whitby?
The average nightly price for a holiday home in Whitby is £45.
How many holiday homes are available to book in Whitby?
There are currently 3,793 holiday homes in Whitby to browse and book for your next trip.
What is the most popular holiday home amenity in Whitby?
When booking a holiday home in Whitby, consider looking for accommodation with TVs, internet, or dishwashers, which are the three most popular amenities for this destination.
How many holiday homes are on offer in Whitby?
Holidaymakers looking for accommodation in Whitby will be pleased to know that there are 3,793 options on offer, with prices starting from just £45 per night.
Am I allowed to bring my pet when staying in a Whitby holiday home?
Finding accommodation in Whitby for you and your dog is definitely possible, with 894 pet-friendly holiday homes available.
What's the best time of year to travel to Whitby?
Book your Whitby holiday in May or April to avoid a washout; these are the months with the least amount of rain.
We list offers from thousands of providers, including: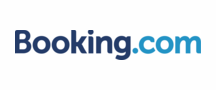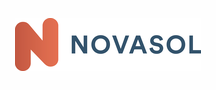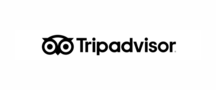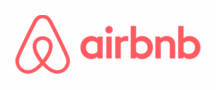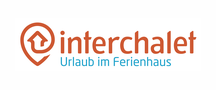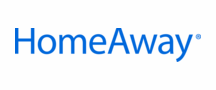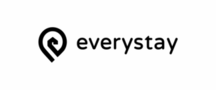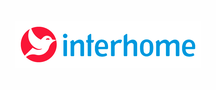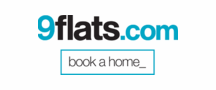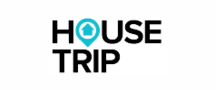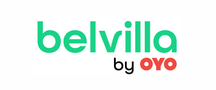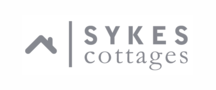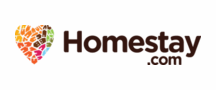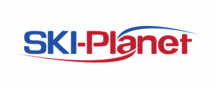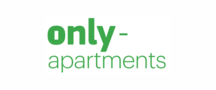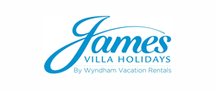 Top holiday destinations near Whitby
Find holiday inspiration for your next trip