Choose the perfect holiday letting
Save up to 62%
Best holiday rental deals in York
Compare 3,205 holiday rentals available in York and discover a great home for your holidays. By comparing these different offers, HomeToGo features the best deals and the highest rated accommodation options in York.
Recommended holiday lettings in York
Rent a holiday home, apartment or cottage in York from just £42 per night
Holiday rentals with wifi
Apartments and holiday lettings with a kitchen
Holiday homes and cottages with a garden
Popular holiday rental amenities in York
A few of the accommodation options provide a pool, which makes York a great holiday destination for people looking to spend their holidays poolside. Hotel rooms with pools in York are a good choice for groups of 4 and have an average cost of £203 a night. If, ideally, you would like to be near the water, all of the rentals with a pool are within 2 kilometres of the waterfront. Holidaymakers who are specifically searching for a pet-friendly holiday letting will find York suitable, as many holiday rentals are pet-friendly. If this is a top requirement for you, have a look at the hotel rooms in York. This is the most pet-friendly accommodation type there. You can also look for pet-friendly holiday rentals that are near the city centre. In York, a few of the properties are located within 2 kilometres of the city centre.
7-Day Weather Forecast in York
Accommodation options for your holiday in York
In York, more than a quarter of the accommodation types in York are apartment rentals, which represent 29.16% of the available properties. The median size of apartment rentals in York is 120 m², with a median price of £199 per night. Moreover, if you're travelling in a group of 4, apartment rentals are most likely the perfect property type in York, as they usually welcome 4 guests. You could also compare other property types in York. Hotel rooms are another popular accommodation type in York, with 933 offers to compare. Our analysis reveals that the median price of hotel rooms is £174 per night for an area of 33 m².
Discover England's storied history with your perfect York holiday home
York is one of the most visited cities in England, and with good reason. This city dates back to 71 AD and is a treasure trove of historical sights. The ancient Gothic architecture of the York Minster and old city walls captivate lovers of history and architecture. York also has a thriving arts and culture scene, and many great dining options within easy reach of your holiday apartment. Book a cosy holiday cottage in this city, and it won't be long until you stumble upon something spectacular.
Must-visit attractions include the spectacular mediaeval city walls, York Castle, and York Minster, one of the grandest cathedrals in Europe. These sights, along with many excellent annual events, ensure that there is always something to do when you book your York holiday letting.
Where to find the best food in York?
What to eat in York
If food is one of your main motivations for travelling, York presents a fantastic gastronomic opportunity. You don't need to go far from your holiday cottage to taste a wide selection of the city's diverse cuisine.
Goodgramgate Apartments If you'd like to rent a holiday apartment within York City Centre, Goodramgate offers luxury living in one of the city's historical buildings. Guests enjoy free Wi-Fi, a fully furnished kitchen, dishwasher, microwave, and hob for your self-catering needs. The JORVIK Viking Centre is only a 10-minute walk away. Visitors can also shop for fresh fruits and vegetables, and baked goods, in the nearby Shambles Market.
Vaqueiros Showcasing the best of authentic Brazilian cuisine, Vaqueiros is the place to dine if you're into juicy grilled meat. The friendly staff here will make you feel especially welcomed throughout the multiple courses of different cuts of meat that are served. If you want more variety, there's also seafood, vegetarian, and salad options available. It's the ideal place for a special occasion.
Skosh If you're culinarily adventurous, then dive into Skosh's different twists on East Asian, French, Indian, and British-influenced dishes. Here, you can taste creatively prepared starters like the 'hen's egg,' a mixture of cheddar, sherry, and mushrooms. Skosh also specialises in its distinctive fried chicken, marinated with a brown butter hollandaise sauce.
What is the weather like in York?
Weather in York
Like everywhere in England, you never know quite what you're going to get from the weather in York. At any point in the year it's not uncommon for the weather to go from sunny to rainy and back again in a single day. Generally speaking, you can expect ice and fog during winter, damp autumns, pleasant springs, and warm summers. Of course, you'll want to bring plenty of umbrellas and waterproof clothing to your York holiday letting just in case.
What are the top sights in York?
Top attractions: York's historic sights
The best way to get a sense of York's unique atmosphere is to explore it at your own pace - step out of your York holiday cottage and go for a wander around the city's historic streets. It won't be long until you find something that draws your attention! Once your interest has been piqued, it's time to visit some of the must-visit attractions the city offers.
The city's most famous attraction is also one of the best in the country. York Minster was built between 1230 and 1472 and is one of Europe's largest Gothic cathedrals. It's not difficult to find the cathedral - it's huge! Spend some time exploring the interior of the building before heading up the central tower for the best view in the city. If you have the opportunity to see one of the performances that take place in the cathedral, seize it - you won't regret it.
Elsewhere, there are plenty of other ways to explore York's fascinating history. At Clifford's Tower, you can travel back more than 800 years to see a mediaeval tower fortress. It's named, somewhat cruelly, after Roger de Clifford II, who was hanged for treason against King Edward II in 1322. The tower also offers great views over the city and beyond.
On the same premises is York Castle Museum, an interactive museum that lets you walk through the city at various points in its history. In the museum you'll find a recreated Victorian street, period style rooms, an exhibition about what life in prison used to be like, an exhibition on World War I, and also one on the history of toys!
What are the best activities for families in York?
Family Attractions: Holidays in York With Kids
York is the ideal city-break destination with kids of all ages. The city is compact, and easy to get around on foot. Holiday lettings are the ideal solution when visiting York with children, and there's a wide selection available. In the oldest parts of town, stay in a quirky apartment overlooking the Minster or busy shopping streets. Modern apartments and larger houses are also available.
Probably the best place to start a visit is at Jorvik, York's famous Viking centre, completely redesigned after serious flooding in 2015. See the ancient Viking settlement under your feet, examine artefacts then sit in a motorised "time capsule" for a trip back to 10th-century city streets.
If you're visiting Jorvik, take advantage of the 'Pastport' deal, which gives access to four other York attractions too. Perhaps the best for younger kids is DIG, an archaeology experience where they can dig for Roman, Viking or Victorian artefacts. Older kids might prefer the Richard III Experience, highlighting the life of one of England's most controversial monarchs. Medieval Barley Hall is also worth a visit, with costumed guides and furnished rooms making it easy to imagine life 500 years ago.
Of course, York isn't just about history. The city is also strongly associated with chocolate, and what better way to spend the afternoon than surrounded by bars, blocks, and melted chocolate? Take a tour at York's Chocolate Story to find out how the cocoa bean is transformed into everyone's favourite treat. Kids get the chance to make their own chocolate lollipop, and you can watch the master chocolatiers at work in the kitchens. There are also an on-site café and shop – perfect for picking up some souvenirs.
What are the best events and festivals in York?
Events and festivals in York
York hosts many events throughout the year, covering a wide range of interests. With any luck, there'll be something that appeals to you, and is located close to your York holiday letting .
Horse racing dates back many centuries in York, so it's little wonder that the city is one of the best in the country when it comes to meets. The beautiful York Racecourse hosts meets throughout the year, and any are good to attend, but the very best is the Ebor Festival, which is held in August.
One of the best events for the whole family is the Viking Festival, which takes place each February and celebrates the city's rich Viking past. During the week-long event kids can learn Viking combat, you can browse 10th century goods for sale, judge who has the best Viking beard, and also watch an epic re-enactment of a Viking battle!
In July, the York Early Music Festival takes place, an arts festival that focuses on music from the 1700s and earlier. It's something a little different that can only be found in York.
Which part of York to stay in
City Centre It is easy to find a holiday apartment in the centre of York, giving easy access to York's bars, restaurants, museums and the famous York Minster.
Riverside There are some great holiday rentals right on the river, where you can enjoy river views while still being near the centre of the action.
Outskirts of York If you would like something quieter, book a holiday cottage on the outskirts of town such as Heworth.
What are the must-see attractions in York?
York: rich in history
National Railway Museum
Not just for rail enthusiasts, this museum encompasses 300 years of locomotive history from around the world. See how railways changed the world.
York Castle Museum
Home to the famous reconstructed Victorian street, this museum displays exhibitions about life from the 18th-century onwards. The building itself is a former prison, used as a place of incarceration for 1000 years.
York Minster
Considered one of the greatest cathedrals in the world, York Minster hosts exhibitions and events whilst also being a historical landmark. Take a tour, see its treasures, or admire the intricate architecture.
The Shambles
This medieval complex of ramshackle buildings dates from as early as the 14th-century. The narrow street was once filled with butchers who used the street as a slaughterhouse.
York City Walls
The longest mediaeval town wall in England, visitors can walk along its entirety, which takes around 2 hours. The views, towers and posterns are enjoyed by 2.5 million visitors every year.
Frequently Asked Questions
How much does it cost to rent a holiday home in York?
On average, a Apartment rentals or Hotel rooms in York costs £42 per night.
What is the most popular holiday home amenity in York?
Travellers planning holidays to York most often look for internet, TVs, and gardens when it comes to accommodation amenities.
How many holiday homes are on offer in York?
Holidaymakers looking for accommodation in York will be pleased to know that there are 3,078 options on offer, with prices starting from just £42 per night.
Am I allowed to bring my pet when staying in a York holiday home?
Dogs are welcome in York, which is home to 157 pet-friendly holiday homes.
What's the best time of year to travel to York?
July and August are the warmest months in York, while April and May have the least rain.
We list offers from thousands of providers, including: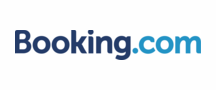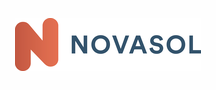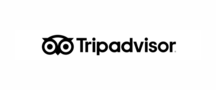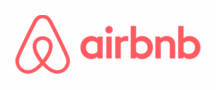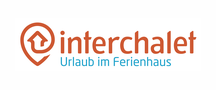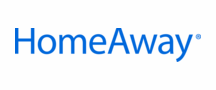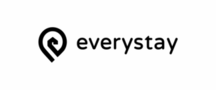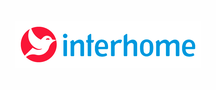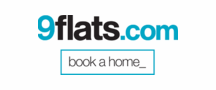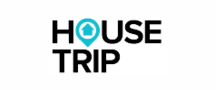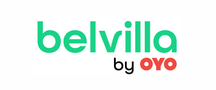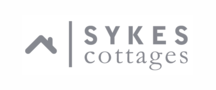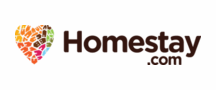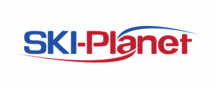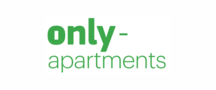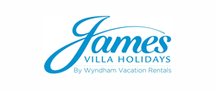 Top holiday destinations near York
Find holiday inspiration for your next trip