Discover a holiday home that matches your criteria among the 70 beautiful properties from different holiday letting websites in Yorkshire Dales National Park. HomeToGo immediately presents you with top offers by comparing the listed holiday lettings.
Popular holiday rental amenities in the Yorkshire Dales
The Weather in the Yorkshire Dales
Check out the climate diagram for Yorkshire Dales National Park. In July, maximum temperatures climb above 19°. On the other hand, you could have temperatures dropping under 1° in January. The rainiest month is December, while the driest month is March.
Accommodation options in the Yorkshire Dales
Holiday Cottages, Cosy Log Cabins & Secluded Lodges in the Stunning Yorkshire Dales
With rolling hills, underground caves, rivers with giant rocks and waterfalls, the famous Yorkshire Dales are a natural playground for people of all ages – adults and children alike. For nature-lovers, particularly families, it's the perfect place to enjoy safe and beautiful hikes and activities.
With the Botanical Gardens, the magnificent Aysgarth Falls, the old Embsay railway in Skipton, and an aerial adventure park, a Yorkshire Dales holiday cottage is the perfect place for a relaxing yet exciting holiday.
Getting to and around the Yorkshire Dales
Located in the north of England, the Yorkshire Dales National Park is easy to get to and to navigate, with trains and buses running throughout it. You shouldn't have any trouble getting to your Yorkshire Dales holiday cottage with public transport.
Around the Yorkshire Dales there are many large cities, all of which are well connected for national and international air travel, as well as rail and bus routes. To the south are the cities of York, Harrogate, and Bradford; to the west are Lancaster and Preston, and to the north-east lie Darlington and Middlesbrough.
Cuisine and culture
If you want to eat outside of your Yorkshire Dales holiday cottage, head to any local pub, where you're bound to find plenty of traditional hearty Yorkshire food – like Yorkshire puddings, by far the most well known element of Yorkshire cuisine, and usually served along with a Sunday roast.
One of the most famous cultural sights is Haworth, where, if you're a fan of the Brontë sisters, you can visit the place where they lived for most of their lives. Their house is open to visitors, as well as the church that holds the family vault. You can see how the landscape shaped their writings, and you can walk up to Top Withens, the supposed setting of Wuthering Heights. Afterwards, you can enjoy a cosy meal in one of the many country-style cafés and restaurants in Haworth.
Weather and climate
There's a saying that in the Yorkshire Dales, you can get all four seasons in one day! As gorgeous as it can be, the weather can be unpredictable, so don't forget your raincoat if you're going out hiking. That said, this area has a climate that is suited to outdoor pursuits year-round, and more often than not you'll get lovely warm sunshine, especially in the summer months.
Sights and activities
If you're staying in a Yorkshire Dales holiday cottage, there's always plenty to do, no matter the season or the weather. Here are just a few of the region's incredible sights:
The Botanical Gardens: Near Harrogate, these family- and wheelchair-friendly gardens are as huge as they are spectacular. They offer a whole mixture of landscapes, from woodlands to flower gardens, and frequent special events, such as open-air theatre and quiz trails. Inside the gardens, you can also visit the tearoom for some classic tea and scones.
Aysgarth Falls: Located in Wensleydale on the River Ure, the Aysgarth Falls are a series of stunning waterfalls. A short walk through the woods from the car park and visitors centre brings you to the Upper Fall, the largest and most spectacular. The river drops down over huge slabs of rock in two more falls further downstream.
The Embsay railway in Skipton: From the original 1888 station in Skipton, you can ride the original old railway all the way to Bolton Abbey, watching the countryside pass by the window. This can be a fun day trip for families or individual travellers, allowing you to appreciate the beautiful Yorkshire Dales.
White Scar Cave: A huge underground limestone cave in Ingleton, this mysterious place can be explored with a guided tour which covers one mile and takes about 80 minutes. Surrounded by echoing caverns and twisted rock formations, it's like being in a different world.
Activities with children
Aerial adventure park: For a more adventurous activity, take the kids from your Yorkshire Dales holiday home out to climb in the forest canopy with rope bridges, ziplines and other obstacles to overcome!
The forbidden corner: A magical garden full of fairy-tale statues, labyrinths, underground chambers and hidden doors. While it's a hit for children, even adults will enjoy crawling through the tunnels and exploring the secret chambers!
Self-catering in your holiday cottage
A Yorkshire Dales holiday cottage or log cabin will be perfect for a relaxed holiday where you can enjoy cooking and eating together. Self-catering in your Yorkshire Dales holiday cottage should be easy, as supermarkets are never far away. If you have a car, it is very easy to shop, and buses connect all but the most rural of locations.
Sights & things to do in the Yorkshire Dales
The Yorkshire Dales' castles and viaducts await
Yorkshire Dales National Park
Designated in 1954, the park attracts over eight million visitors annually. It houses attractions such as Bolton Castle, Aysgarth Falls, River Lune and the Yorkshire Three Peaks.
Bolton Castle
The 1998 movie Elizabeth, starring Cate Blanchett, was filmed in this 14th c. medieval castle. Grab some tea and cakes at the lovely tea room and watch the daily falconry shows.
Ribblehead Viaduct
The longest viaduct on the Settle-Carlisle Railway, Ribblehead Viaduct is replete with memorials to men who died building the line in the 19th c. Beautiful waterfalls and caves lie nearby.
Ingleborough Cave
The Yorkshire Dales' most popular cave was first accessed in 1837. Floodlit passages reveal stalagmites and fossils, and the remains of a wooly rhineceros dating back millions of years.
Hesketh Farm Park
Kids will love the hands-on approach to animals at this farm, which is home to 1,000 cattle. The heated undercover barn provides relief in case of cold weather.
We compare more than 600 providers, including: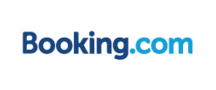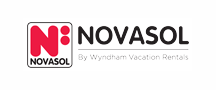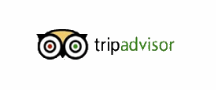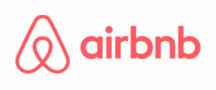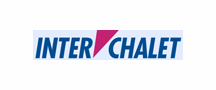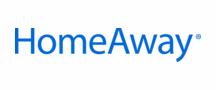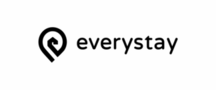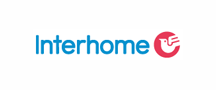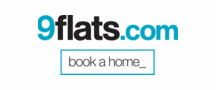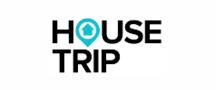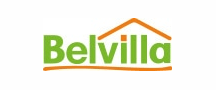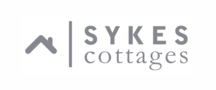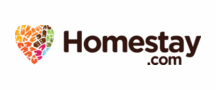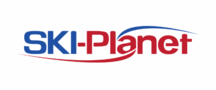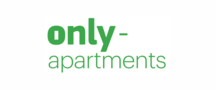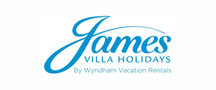 Top holiday destinations near Yorkshire Dales National Park