Choose the perfect holiday letting
Save up to 66%
Best holiday rental deals in Yorkshire
Book a dreamlike property for as little as £44 per night by searching and comparing the 43,726 properties featured in Yorkshire. HomeToGo lets you easily compare the prices for each rental from various holiday letting websites to find the best price and save up to 66%.
Recommended holiday lettings in Yorkshire
Rent a holiday home, apartment or cottage in Yorkshire from just £45 per night
Holiday rentals with wifi
Holiday homes and cottages with a garden
Best holiday homes with a patio or terrace
Popular holiday rental amenities in Yorkshire
Finding a short stay accommodation that includes a pool shouldn't be too hard in Yorkshire. A few of the properties offer one on offer. Also, more hotel rooms have pools than any other type of accommodation. They are a great choice if you go in a group of 3, as that is the number of people they can welcome on average. In Yorkshire, nearly all of the properties providing a pool are located close to the water. Travellers who are specifically searching for a pet-friendly property will find Yorkshire convenient, since many rentals are pet-friendly. Pet-friendly properties in Yorkshire have an average price of £177 a night. A few of the pet-friendly holiday rentals are located less than 2 kilometres away from the city centre.
Price and Availability Index for Yorkshire
Holiday Letting Price Information in Yorkshire
In the above graph, you will find Holiday letting prices are the highest in December (24/12 - 31/12). On average, the most interesting prices are in one week in November (19/11 - 26/11), when the average price is only £102 per night.
Holiday Home Availability Information in Yorkshire
Check out the graph above to find out how many holiday rentals are available in Yorkshire (in %). The week with the least available rentals is in February (12/02 - 19/02), with only 57% of the rentals available. Conversely, 92% of the lettings are still available during a week in October (29/10 - 05/11).
7-Day Weather Forecast in Yorkshire
Accommodation options for your holiday in Yorkshire
12,688 of the 42,296 listed lettings in Yorkshire are hotel rooms. In other words, they make up more than a quarter of the property types there (26.03%). The average rental fee for this particular type of accommodation is £126 per night, with an average area of 24 m². Moreover, if you're going in a group of 2, hotel rooms are most likely an excellent accommodation type in Yorkshire, since they can usually accommodate 2 people. You might also like to look at other accommodation types in Yorkshire. For example, apartment rentals are another popular accommodation type in Yorkshire, with 8,622 on offer. The average size of apartment rentals in Yorkshire is 101 m² , and the average price is £171 a night.
Choose a rural holiday cottage in beautiful Yorkshire
Yorkshire is England's largest county, stretching from the resort of Scarborough on the east coast to the Yorkshire Dales in the west, and from Sheffield in the south to the pretty town of Ruchmond in the north. Home to beautiful countryside, stunning beaches and lively cities, there is something for everyone in Yorkshire.
What are the best places to discover the arts and culture of Yorkshire?
Experience Yorkshire's cultural scene
The Yorkshire Sculpture Park in West Yorkshire is an open air art gallery and park, featuring works by Antony Gormley and Henry Moore, while the historic Harewood House in Leeds houses an impressive art collection, including many works by Italian Renaissance artists. Beningborough Hall, just outside York, is home to a display of paintings from the National Portrait Gallery's excellent collection.
What are the best activities for families in Yorkshire?
Explore the great outdoors
Kids will love the countryside around Harrogate, where you can visit Brimham Rocks, a collection of unusual rock formations which children can clamber all over, and Mother Shipton's Cave, which is home to a well which petrifies any items placed in it! Head for the coast and the traditional seaside resorts of Scarborough and Whitby, where the whole family can enjoy a day building sandcastles, playing on the penny arcades or enjoying fresh fish and chips. Younger children will also enjoy the National Railway Museum in York, which houses engines and carriages from every generation, as well as a detailed model railway.
Where are the unique attractions in Yorkshire?
Yorkshire history and heritage
York is home to historical attractions from throughout the centuries, from Roman ruins to the impressive York Minster. Jorvik is a fascinating museum which recreates Roman life in the city, while the Yorkshire Museum, set in its own spacious gardens, features some of the region's most important historical artefacts. You can learn more about the region's more recent history by visiting the Kelham Island Museum in Sheffield which is dedicated to the city's industrial heritage.
Frequently Asked Questions
How much does it cost to rent a holiday home in Yorkshire?
On average, a Hotel rooms or Apartment rentals in Yorkshire costs £45 per night.
How many holiday homes are available to book in Yorkshire?
October is the time of year with the highest amount of Hotel rooms and Apartment rentals available in Yorkshire, so you'll find plenty of great holiday deals during this month.
What is the most popular holiday home amenity in Yorkshire?
Travellers planning holidays to Yorkshire most often look for internet, TVs, and gardens when it comes to accommodation amenities.
How many holiday homes are on offer in Yorkshire?
Holidaymakers looking for accommodation in Yorkshire will be pleased to know that there are 42,296 options on offer, with prices starting from just £45 per night.
What's the best time of year to travel to Yorkshire?
Book your Yorkshire holiday in April or May to avoid a washout; these are the months with the least amount of rain.
We list offers from thousands of providers, including: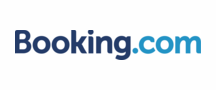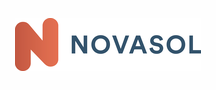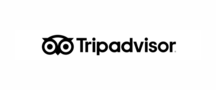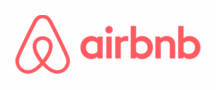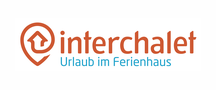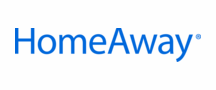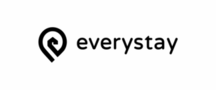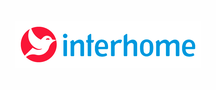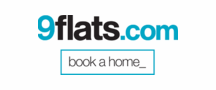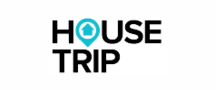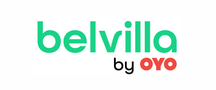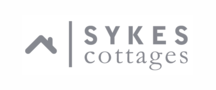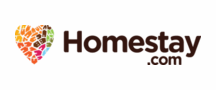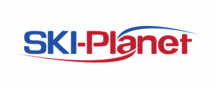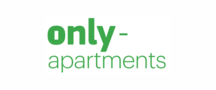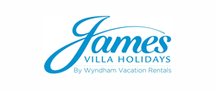 Find holiday inspiration for your next trip
Popular holiday destinations and places to visit in Yorkshire